A Hidden Gem
in Indonesia
Located in the Riau Archipelago of Indonesia, Bintan Island is known for its pristine beaches, rich culture, and delicious food.
The ferry ride of an hour away from Singapore is a popular choice of travelers as it is both affordable and convenient. It is also accessible by plane, with direct flights from Jakarta, Surabaya, and major cities in Indonesia.
When to visit Bintan Island
As an island in a tropical country, Bintan Island has temperatures ranging from 26°C to 32°C throughout the year.
The island is known for its dry season, which runs from May to September, making it an ideal time for beach activities and outdoor adventures.
Relaxing on beautiful beaches
in Bintan Island
Bintan Island is famous for its stunning beaches. Travelers can enjoy a range of activities, from relaxing on the sandy beaches to snorkeling and diving in the crystal-clear waters.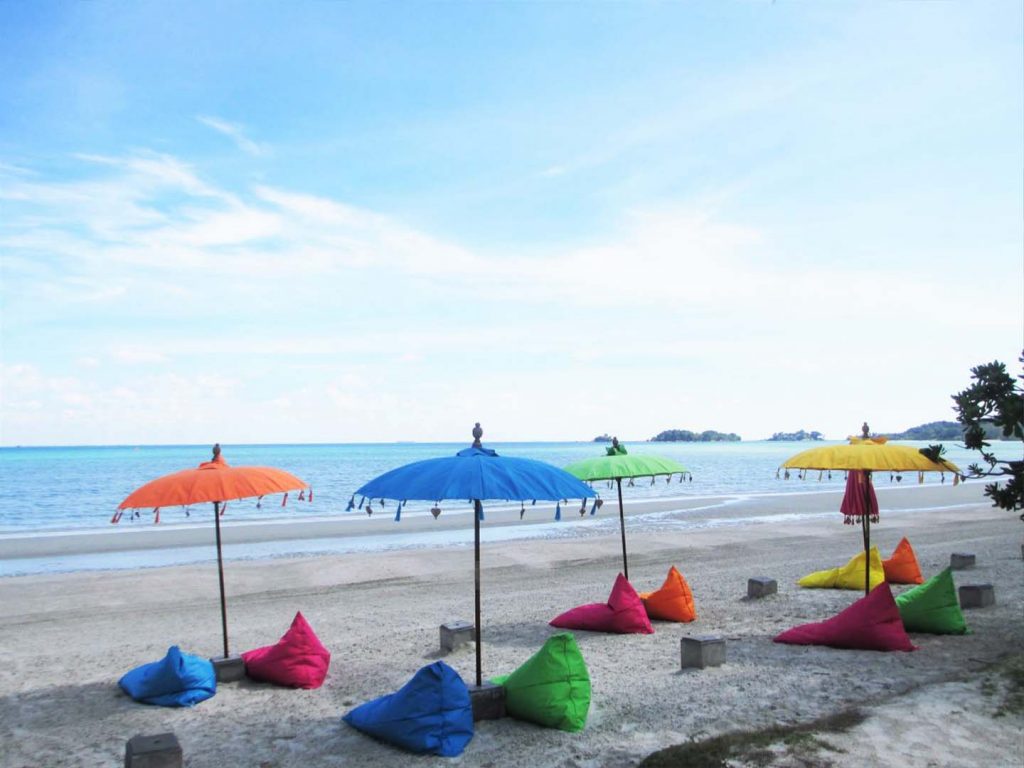 One of the most popular beaches destination on the island, known for its calm waters and stunning sunsets.
You can rent a kayak or stand-up paddleboard to explore the coastline, or simply relax on the beach with your favorite book. Located on the Bintan Island's northwestern coast, it has easy access from most of the island's major resorts.
Known for its white sand and crystal-clear waters, which is a great place to relax and soak up the sun.
Located on the Bintan Island's east coast, you can enjoy a range of activities here, including beach volleyball, kayaking, and sunbathing.
For those looking for a more peaceful escape from the crowds, then Pantai Tanjung Berakit should not be missed. Located on the west coast of Bintan Island, this beach offers pristine white sand and crystal-clear turquoise waters, perfect for snorkeling and scuba diving with great visibility, or just simply relaxing and enjoying the stunning views of the ocean.
Home to world-class
golf course, and luxurious spas
An ideal destination for  relaxation and rejuvenation.
Bintan Island is steeped in culture and history, with a range of historical sites and local attractions to explore.
The island is home to several ancient temples, including the Penyengat Island mosque and the Senggarang Temple, which offer travelers a glimpse into the island's rich cultural heritage.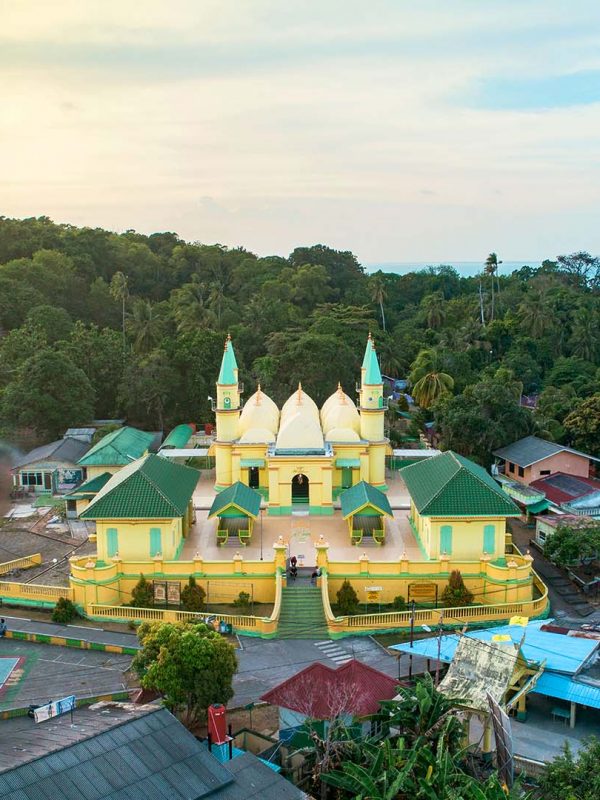 Located on Penyengat Island, just off the coast of Bintan Island and is accessible by boat. The mosque is a popular destination for travelers looking to learn more about the island's history and culture.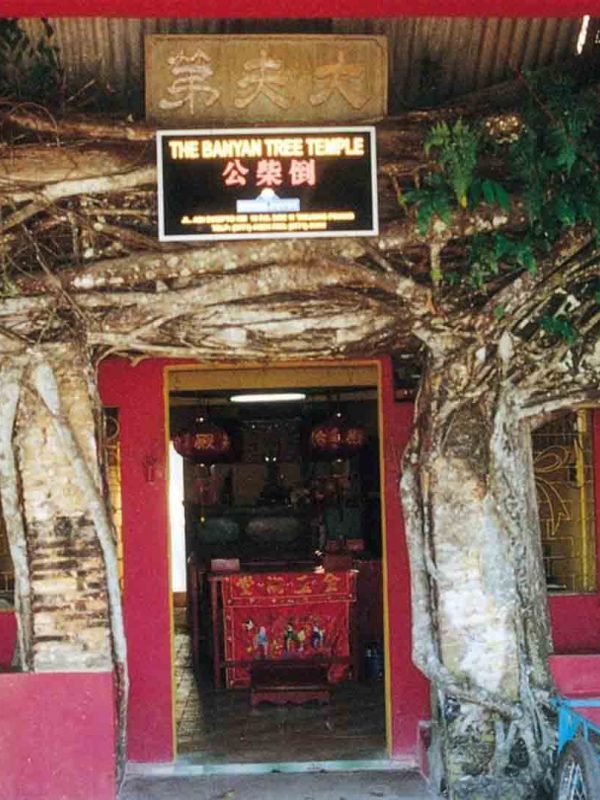 Witness the power of Mother Nature at the Banyan Tree Temple of Senggarang Village where ancient trees entwine their roots around, enveloping the ancient walls of the building in protective embrace.
Travelers can also explore the island's wildlife, with opportunities to encounter the native fauna, including the monkeys that roam freely in some parts of the island and the Riau Islands' famous fireflies.
Adventure-seekers can check out the island's dense forests on a jungle trek or go on a mangrove tour to spot local wildlife. Bintan Island is also home to several nature reserves which offers travelers the chance to hike through the rainforest and observe the local flora and fauna.
As an ideal place to relax and unwind, Bintan Island offers a wide range of accommodation options, from budget-friendly guest houses to luxurious resorts.
One of the most popular resort destinations on the island is BINTAN RESORTS, a collection of integrated beach resorts that offer travellers a range of amenities and activities.
Bintan Resorts is home to several internationally renowned hotels and resorts which offer travelers a range of accommodation options, from private villas to serviced apartments.
The resorts are located in stunning beachfront locations, offering travelers breathtaking views of the South China Sea.
One of the main advantages of staying at Bintan Resorts is the range of activities and amenities on offer.
You can enjoy a range of water sports, such as snorkeling, kayaking, and windsurfing, as well as golf, tennis, and spa treatments.
The resorts also offer a range of dining options, from local cuisine to international dishes, ensuring that there is something for everyone.
Speaking about dining, you can also enjoy a wide range of local and international cuisines, from traditional Indonesian cuisine to international dishes.
Tips on how to stay safe
in Bintan Island
Bintan Island is generally a safe destination for travelers, but like any other tourist destination, it is important to take certain precautions to ensure your safety.
Eventually, Bintan Island is truly a hidden gem in Indonesia. It offers a wide range of activities and experiences, from relaxing on pristine beaches to exploring the island's rich cultural heritage.
With its stunning scenery, delicious cuisine, and welcoming locals, Bintan Island is a must-visit destination for anyone traveling to Indonesia.