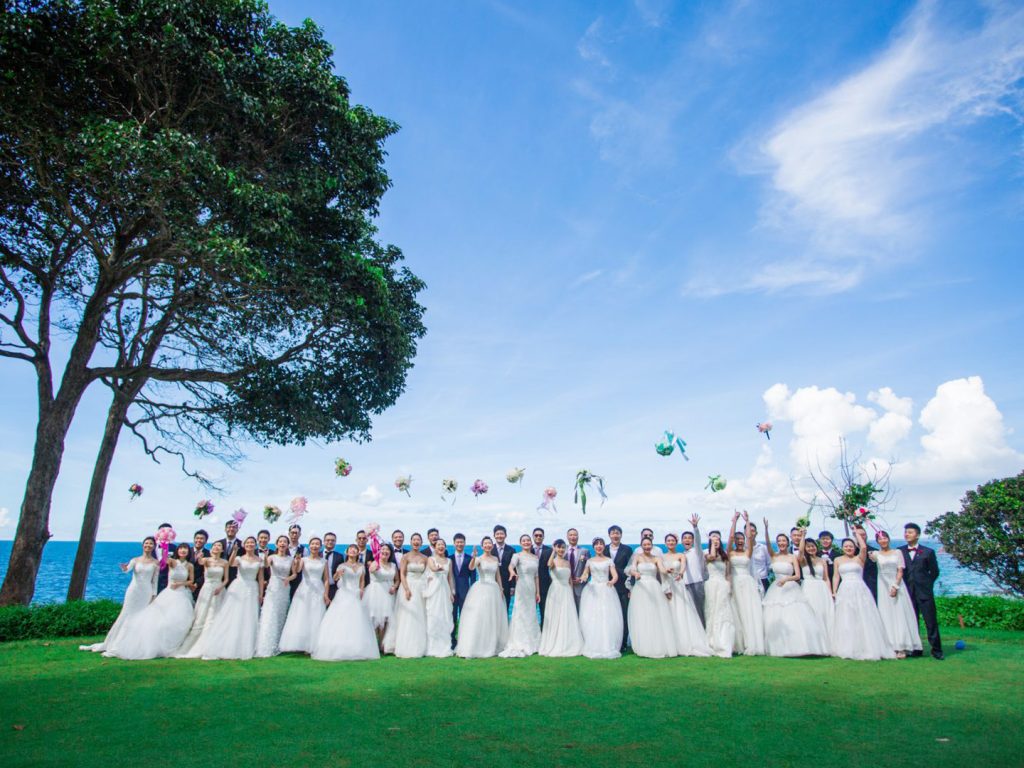 Celebrate love, life and romance at Bintan Resorts. With Bintan's breath-taking coastal views and verdant tropical surrounds, embark on this enchanting journey with your special one.
Against the glistening South China Sea, amidst the well wishes of family and loved ones, and in the most beautiful setting, solemnise your union with a heartfelt "I DO". Toast to everlasting love as you make your wedding vows in your chosen location decked out in your favorite theme.
Ceremonies aside, your guests can indulge in activities like spas, golf, bowling, nature tours or water sports. Bintan is also perfect for pre-wedding bridal and casual couple photography, where the spectacular sea views and the natural beauty of the island act as the impeccable backdrop for your social media and bridal albums.
This wedding brochure showcases Bintan as a perfect wedding destination, with its pristine and romantic beaches against the azure of the South China sea. With the endless photogenic locations, Bintan is great for pre-wedding photo and video shoots, where unforgettable memories lasts a lifetime.