COMPLIMENTARY SHUTTLE BUS
A regular shuttle bus service transports guests between the resorts, Bandar Bentan Telani Ferry Terminal and Plaza Lagoi. Jump on-board the bus to visit Safari Lagoi too!
In light of the current COVID-19 situation, our shuttle bus service from the Resorts to Plaza Lagoi has been suspended with effect from 20 March 2020 until further notice.
Pick-up timings as per below schedule.
For information, please contact:
MAYANG SARI BEACH RESORT
NIRWANA RESORT HOTEL
ANGSANA BINTAN
PLAZA LAGOI
11:40
14:40
17:40
19:30
11:50
14:50
17:50
19:40
12:00
15:00
18:00
19:50
14:00
16:00
19:00
20:00
BINTAN LAGOON RESORT
CLUB MED BINTAN ISLAND
RIA BINTAN GOLF CLUB
HOLIDAY VILLA PANTAI INDAH
10:45
13:45
17:00
19:45
11:00
14:00
17:15
20:00
11:05
14:05
17:20
20:05
11:15
14:15
17:30
20:15
PUJASERA
BANDAR BENTAN TELANI FERRY
NATRA BINTAN
PLAZA LAGOI
11:30
14:30
17:30
20:00
11:35
14:35
17:35
20:05
11:45
14:45
17:45
20:15
14:00
17:00
21:00
22:00
*Bus service from Plaza Lagoi on each Line travels backwards and only provides drop off services.
| PLAZA LAGOI | SAFARI LAGOI |
| --- | --- |
| 13:00 | 15:30 |
With a variety of transport options including taxi services and private car rental available, make your way around and beyond Bintan Resorts with ease.
Note:
* Price vary for different vehicle options.
* Packages to multiple destinations are available, please enquire with individual transport operator.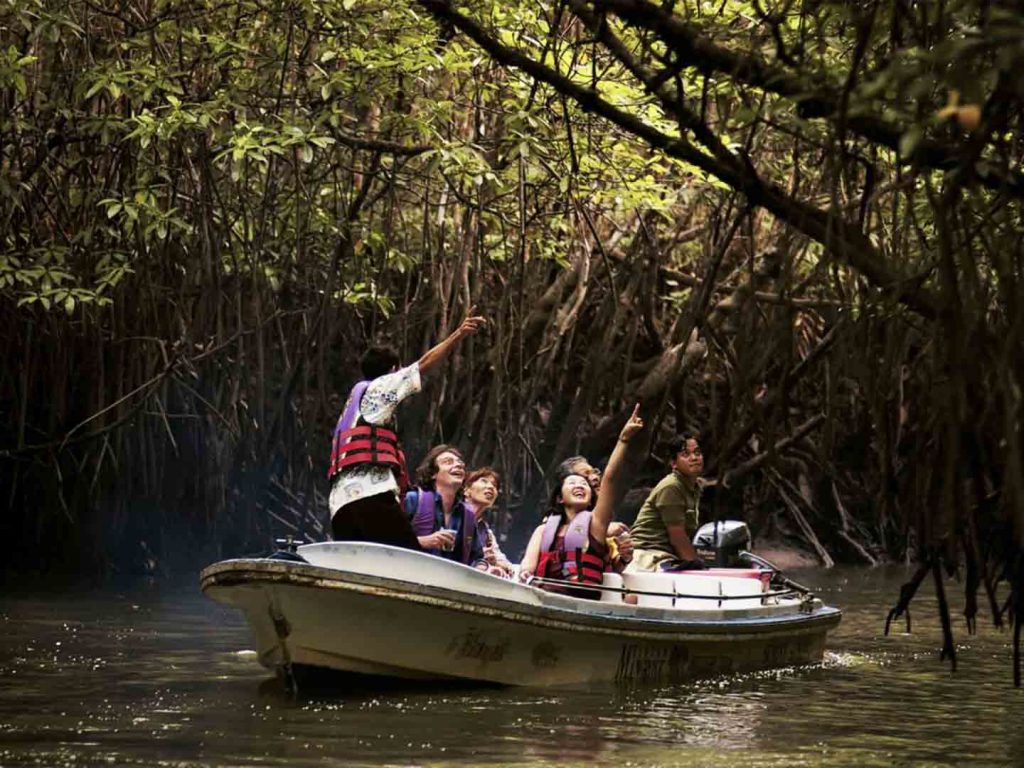 Enjoy a scenic cruise down the local river surrounded by the dense mangrove forest and wonder at the magical glow of the fireflies during the night tour. Witness the local Orang Laut (Sea Gypsies) go about their daily lives at Panglong Village or be transported back to the reign of the Malay Kingdom in Pulau Penyengat.
On top of unwinding at the resorts, complete your holiday experience at Bintan by venturing out and exploring the authentic colors of the island. Make your reservation for island tours at the activity desk of your select Bintan Resorts accommodation or through the following tour operators.