When Singaporeans think of a weekend getaway, their minds usually jump to a road trip to Malaysia or a flight to Bangkok, overlooking the viable and budget-friendly option of visiting Bintan Island.
Don't underestimate this Indonesian island, as it has a lot to offer even to the most doubtful. In fact, we went there ourselves and discovered 25 things to do, making it a destination worth considering.
What's more, you can stay in one of Bintan's magnificent accommodations for as little as S$70 per night, making it even more enticing.
Don't dismiss Bintan Island; it may just surprise you.
1. Natra Bintan — The total glamping package
As a child, I'm sure I wasn't the only one who built pillow forts in the living room, trying to recreate the feeling of camping in the great outdoors. Natra Bintan Resort is like a dream come true for nature lovers, and it only gets better with every step you take.
The entire resort comes alive with fairy lights at night, giving it a magical feel. It could easily be mistaken for the set of Taylor Swift's "Wildest Dreams" music video. Your tent is equipped with all the modern amenities you could ask for, including a four-poster bed and a colonial workstation with a hanging glass chandelier.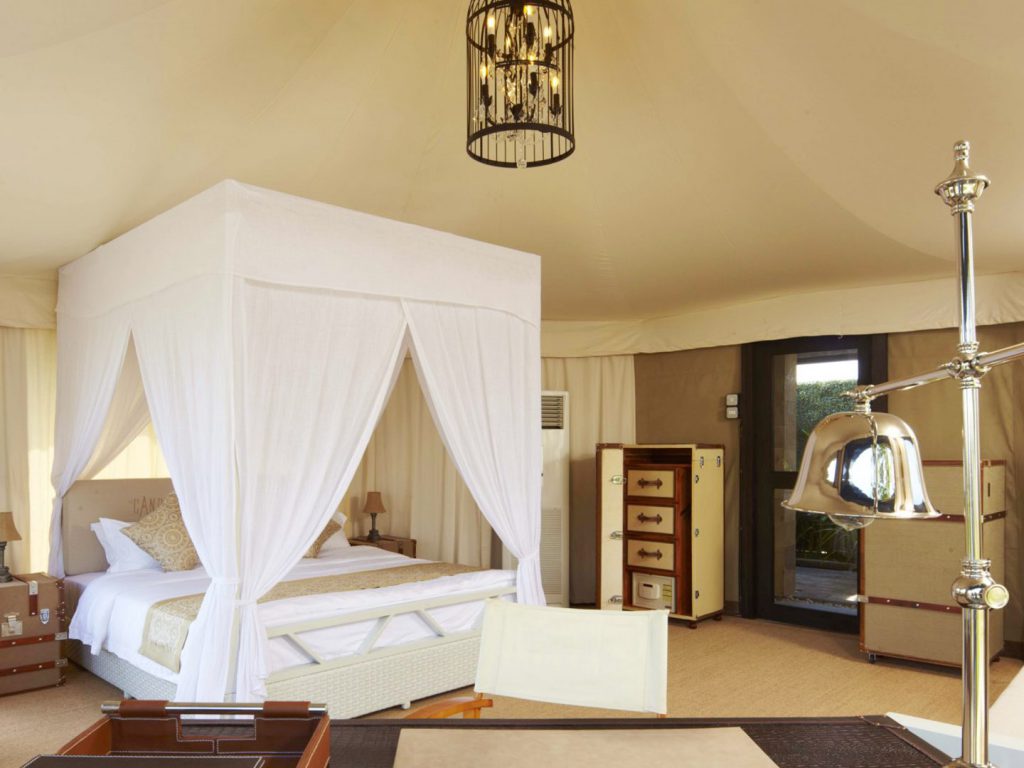 The outdoor private shower perfectly complements the resort's natural surroundings. The lush green walls provide the ideal backdrop for your glamping adventure. You can choose from either the Safari Tent Suites or the Lagoon Tent Suites, with the latter always being in high demand due to their proximity to the crystal blue lagoon.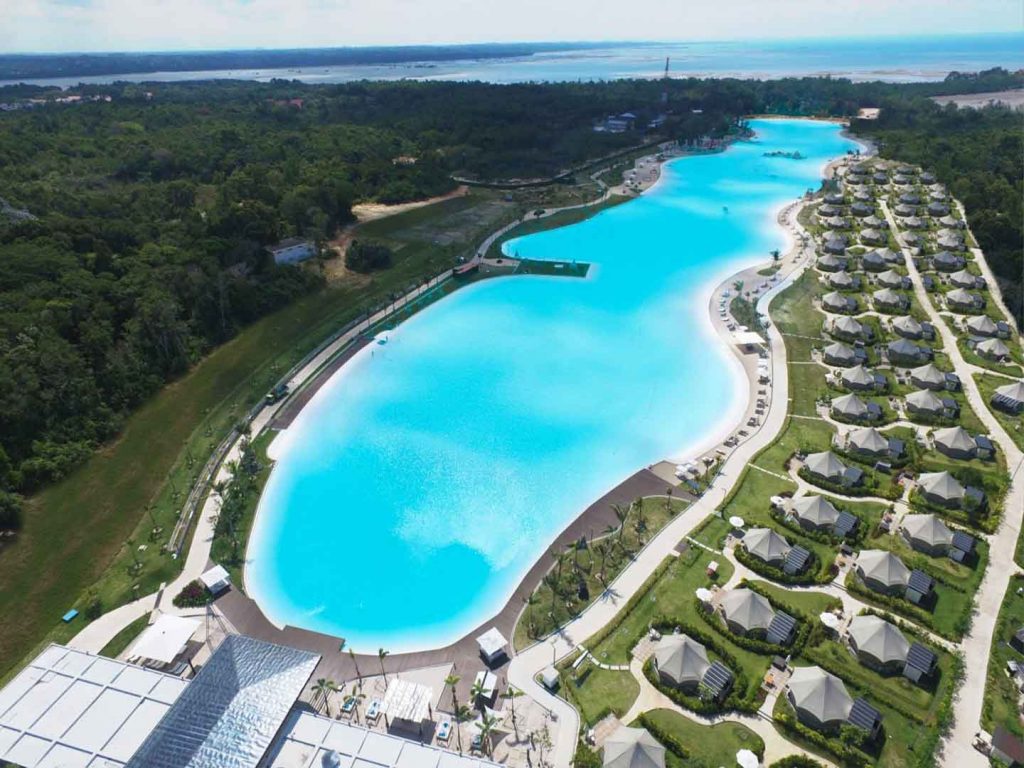 One of Natra Bintan's most notable features is their personalized outdoor BBQ experience. If the walk to the beach bar is too much for you, guests can opt to have a BBQ set up right outside their tent. You can choose from a variety of food items, including lamb, vegetable skewers, Nasi Goreng, and Mie Goreng. The lamb is cooked to perfection and practically melts in your mouth.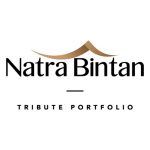 PRICE:
Start from SGD190/night (Safari Tent Suite). All activities will be charged individually upon confirmation.
2. Unparallelled luxury at The Sanchaya
Experience the epitome of luxury living at The Sanchaya, where hospitality and beach vibes are taken to the next level. From the moment you step into the lobby, you'll be struck by the stunning sea view that is sure to leave you in awe. Unlike other beaches in Bintan, The Sanchaya's private beach has a fairytale-like quality that is simply enchanting.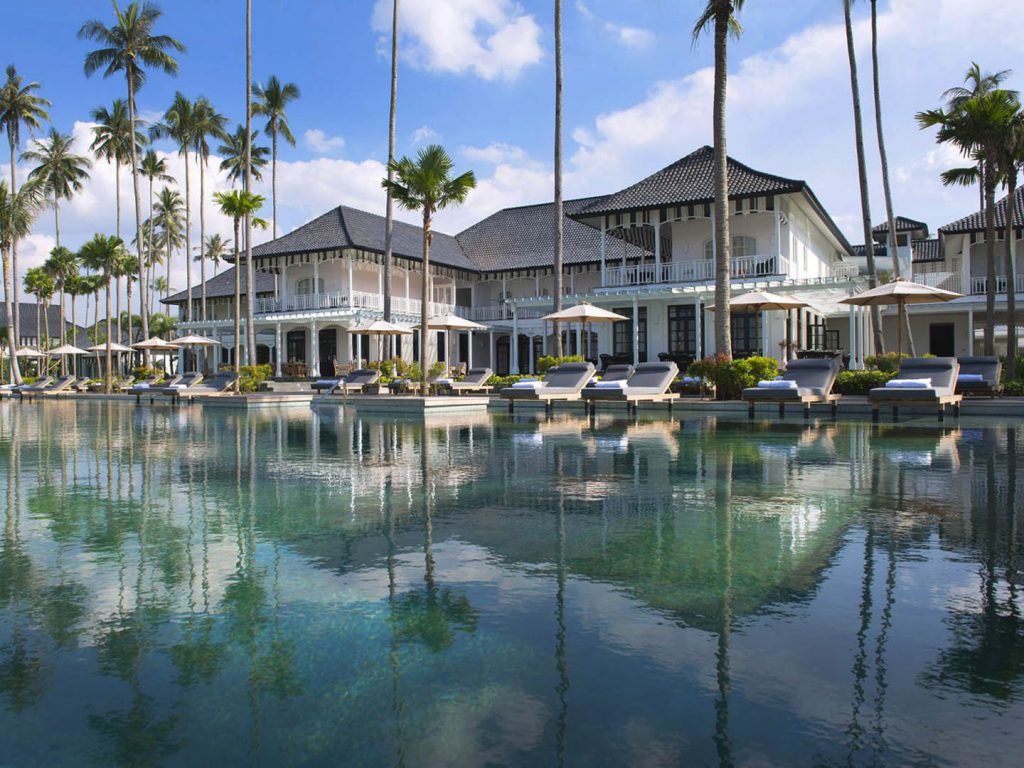 If you're not in the mood to get sand on your feet, take a dip in the resort's pool and enjoy the same breathtaking sea view. The library, dining room, and other areas of the resort are equally impressive, with a strong colonial influence that transports you to 18th century Europe.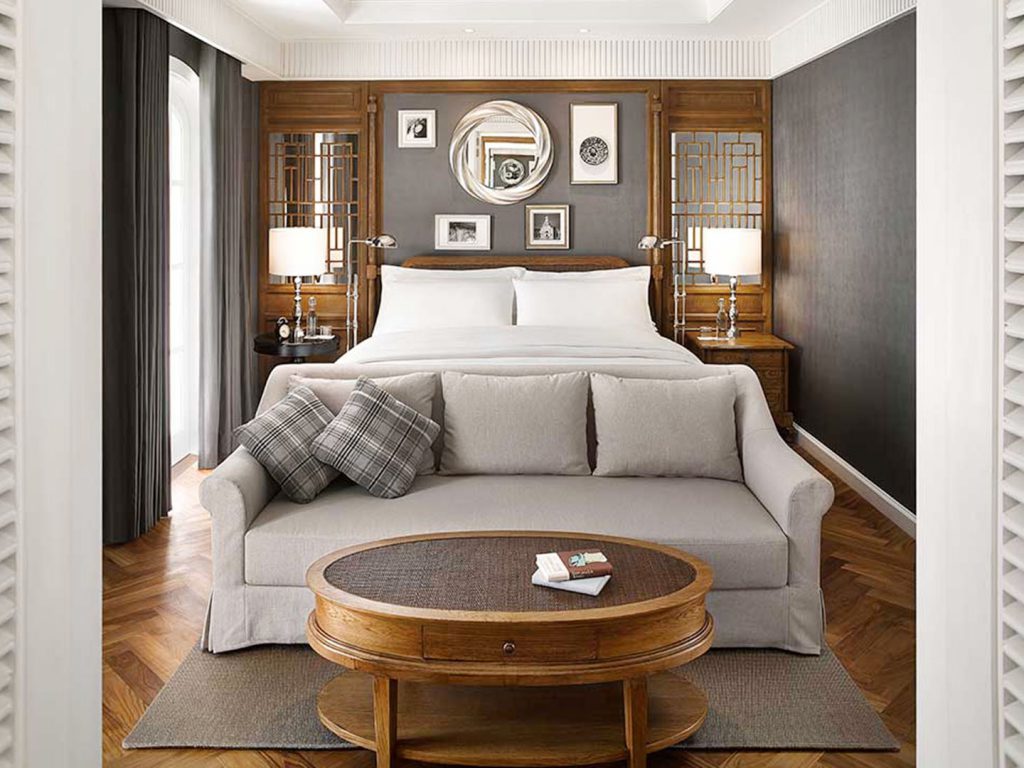 The suites at The Great House offer an abundance of space that is hard to come by. These suites are at least 40m² in size with 15m² terraces, providing views of either the sea or garden. The one-bedroom villas, situated throughout the property, offer even greater privacy, with the option to stay in a Thai-styled villa at the Lawan Village or a super king-sized villa with a sea view.
Overall, The Sanchaya is a tranquil haven that promises to bring you the ultimate atas experience. With so many surprises to discover, it's no wonder that guests often find themselves reluctant to leave.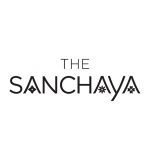 PRICE:
Start from SGD730/night.
3. All-in-one fun at Grand Lagoi Hotel
If you're looking for a more secluded pool experience than the overpopulated Infinity Pool at MBS, Grand Lagoi Hotel has just what you need. The hotel's pool offers a panoramic view of Lagoi Bay, without any overcrowding to distract you from your mermaid fantasies. Plus, the rooftop bar adjacent to the pool makes for the perfect girly getaway with your bestie.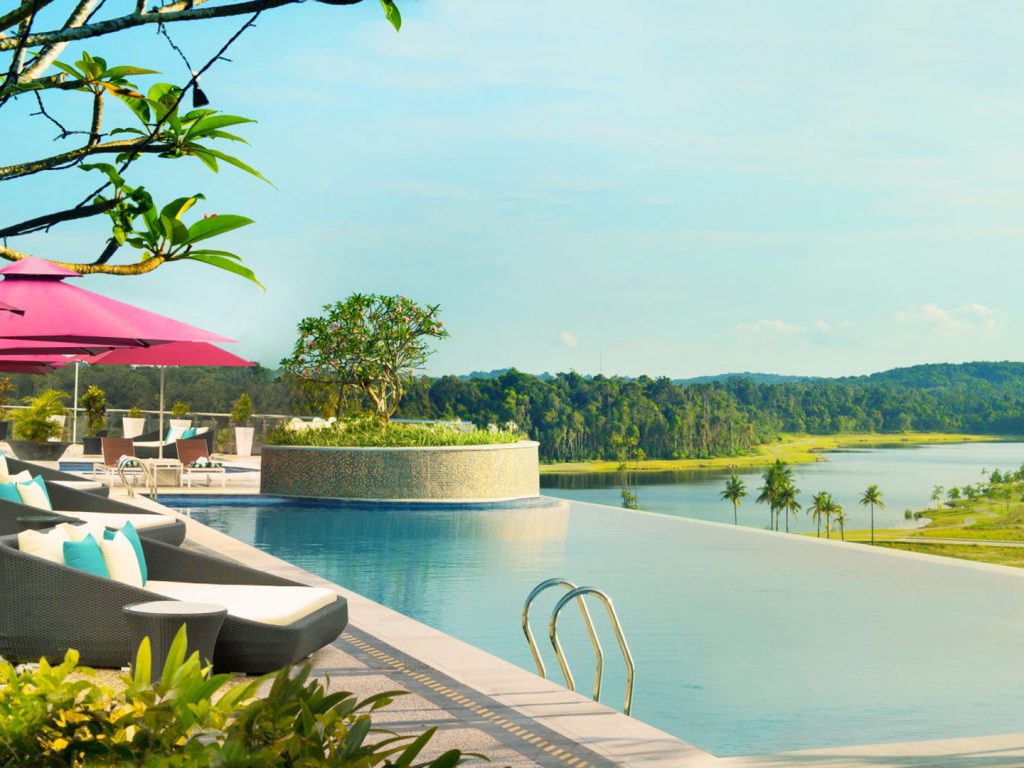 After a long day of swimming, wind down in the Entertainment & Games Centre, where you can challenge your friends to a game of FIFA or Mario Kart on the XBox. Alternatively, you can take advantage of the hotel's own cinema, featuring plush sofas and a selection of the latest films.
Another perk of staying at Grand Lagoi Hotel is its proximity to Plaza Lagoi, Bintan's newest and largest mall, which offers everything from traditional massages to delicious seafood lunches. On weekends, the mall even hosts live performances and markets.
If you're interested in taking advantage of all that Grand Lagoi Hotel has to offer, the hotel is currently offering a 2D1N BFF getaway package that includes ferry tickets, a one night stay in a deluxe room, breakfast and dinner, a massage, poolside drinks, and a complimentary donut float per room. At a package price of just S$165 per person, it's a great value for your money.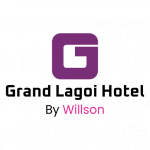 PRICE:
Start from SGD130/night (Deluxe Room)
4. Bintan Service Apartment for budget travelers
If you're a backpacker looking for budget-friendly accommodation, Bintan Service Apartment might be just the place for you. It offers a completely different experience from the typical resort vacation and provides a glimpse of the local culture without being too costly.
Situated just a short 5-minute walk from Pujasera, a local food center, you can enjoy delicious and affordable Indonesian food that will exceed your expectations. Be sure to try their Mie Goreng and Nasi Padang and ask for the Bergedil (Perkedel) and green sambal.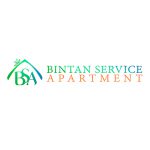 PRICE:
Start from SGD70/night
5. Have a private getaway at Banyan Tree Bintan
Can this be real or is it just a dream?
I had to pinch myself twice upon seeing this breathtaking view. Infinity pools never fail to amaze me, especially when it's situated just outside the bedroom with a clear view of the ocean. This is exactly what you need to feel revitalized and re-energized after a vacation!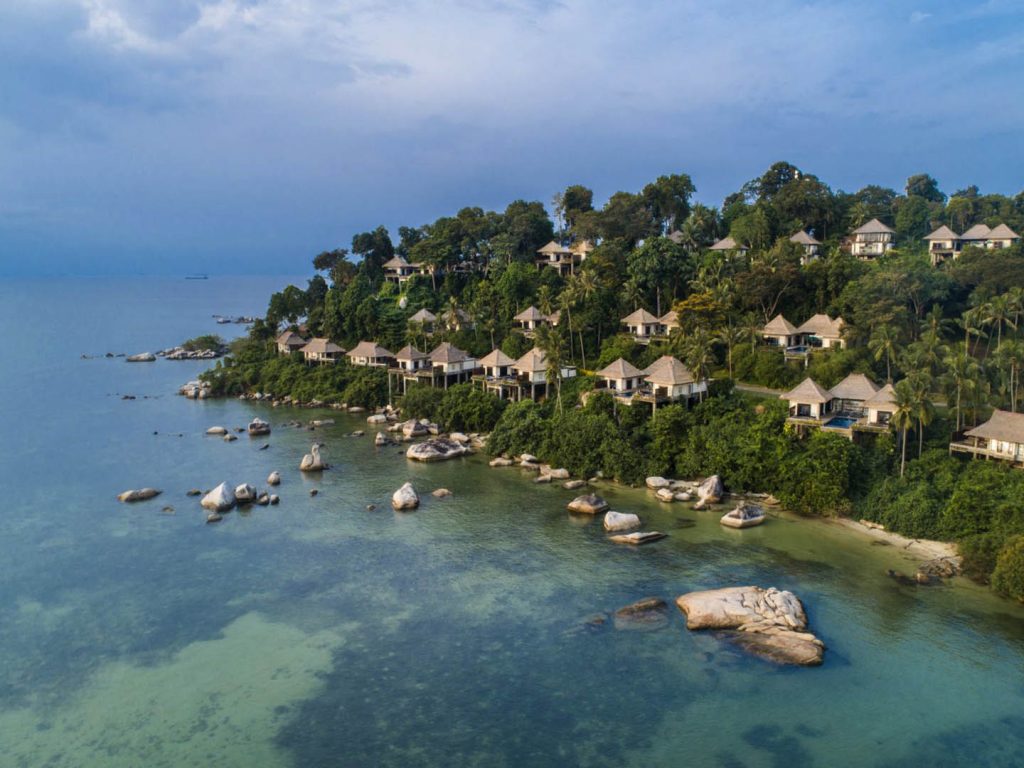 Located at the top of a hill, the villa provides utmost privacy. Before heading to lunch, bask in the beauty of the pool!
Experience true Indonesian cuisine at Treetops! While the authentic sambal chili may be too spicy for some, the charred and juicy satay skewers will not disappoint.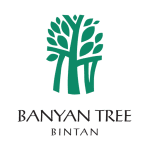 PRICE:
Start from SGD385/night
6. Activities for days at Nirwana Gardens
Nirwana Gardens is a well-known resort in Bintan among Singaporeans, akin to a close family friend.
You can select from five different accommodation options: Nirwana Resort Hotel, Mayang Sari Beach Resort, Nirwana Beach Club, Banyu Biru Villas, and Indra Maya Pool Villas, all of which provide access to all the amenities at Nirwana Gardens.
You can enjoy your favourite water sports and ride around the resort on a Ninebot, and you won't be restricted to just a few activities like other resorts in the region. In addition, there is a mini zoo on the premises. Stand-up paddleboarding is a must-try!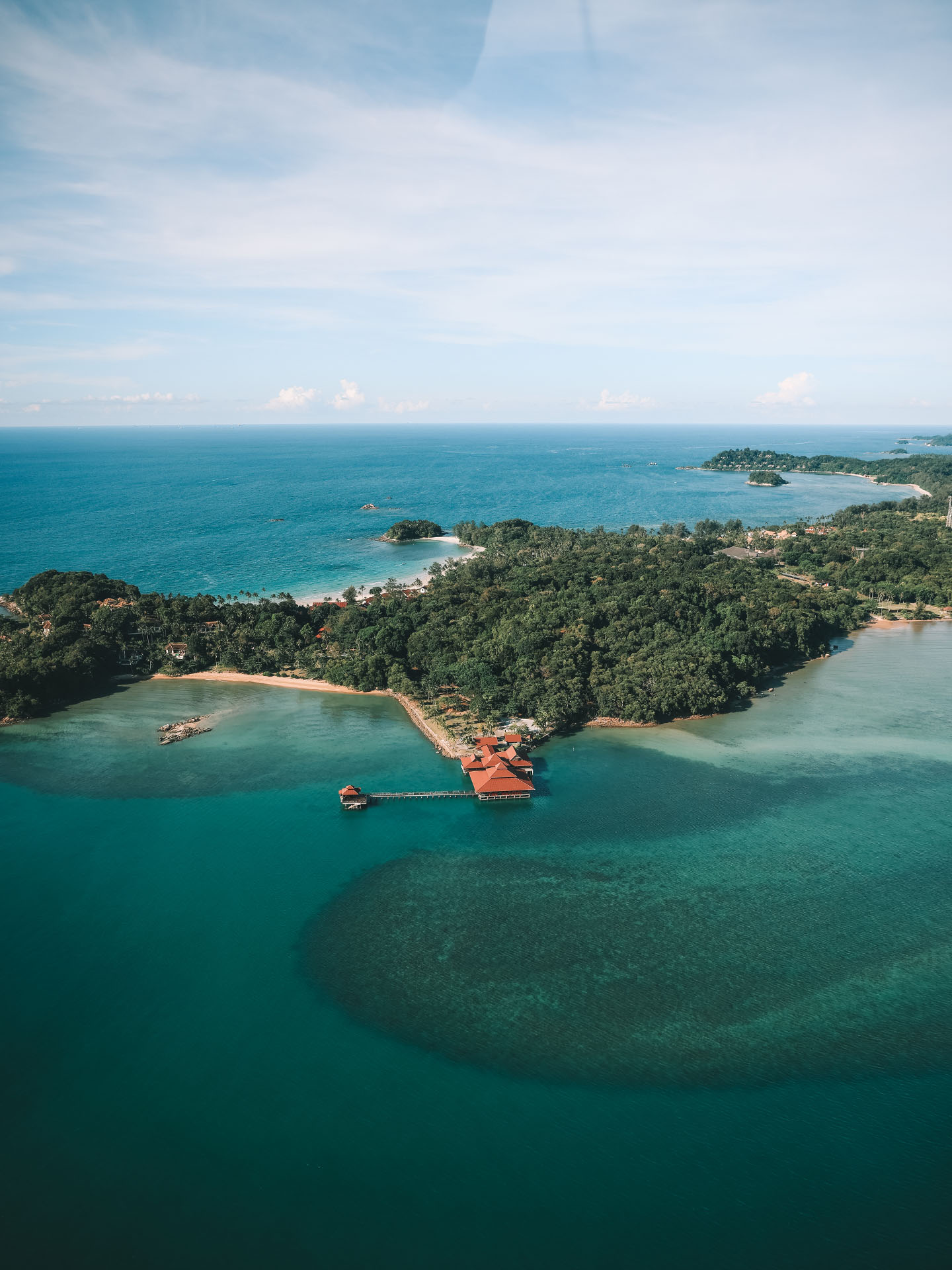 Before eating at The Kelong Seafood Restaurant, catch the golden hour at The Calypso Floating Bar, where the view is breathtaking. Our stay at the recently renovated Nirwana Resort Hotel was both comfortable and understated. When vacationing in Bintan, sleeping in isn't an option.
Start your day right with a hot cup of coffee and a choice of Indonesian or intercontinental dishes at The Coffee Shop's hearty breakfast buffet by the pool, which beats breakfast in bed hands down.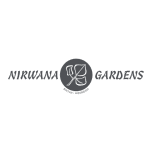 PRICE:
Start from SGD160/night
7. Old is gold at Club Med Bintan Island
In the past, my parents would always recommend Club Med Bintan Island as a resort to stay at while visiting Bintan. I was pleasantly surprised to find out that things haven't changed even after 10 years. Club Med Bintan Island is still one of the top destinations in Bintan.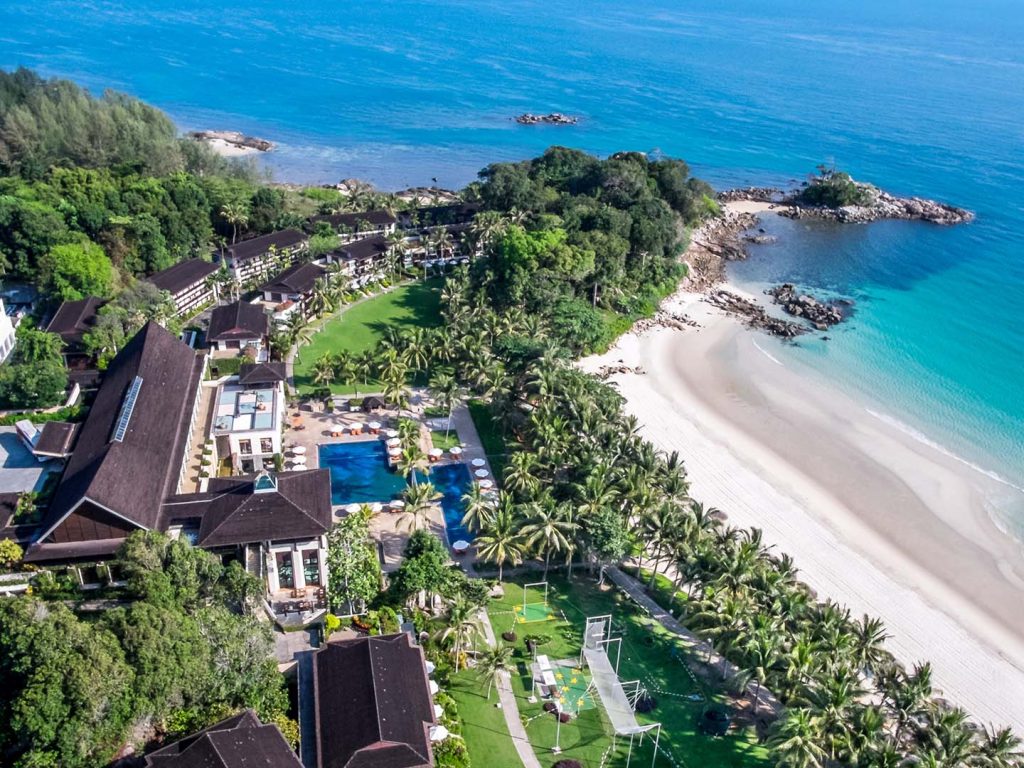 With its own private beach, Club Med offers a serene place to relax just a few steps away from the main building. There are huts, hammocks, and deck chairs for complete and uninterrupted relaxation.
The resort has a trapeze, and even if you have never flown on one before, the experienced staff will make it the ride of your lifetime. It's surprisingly easy to perform impressive flips and stunts through the air.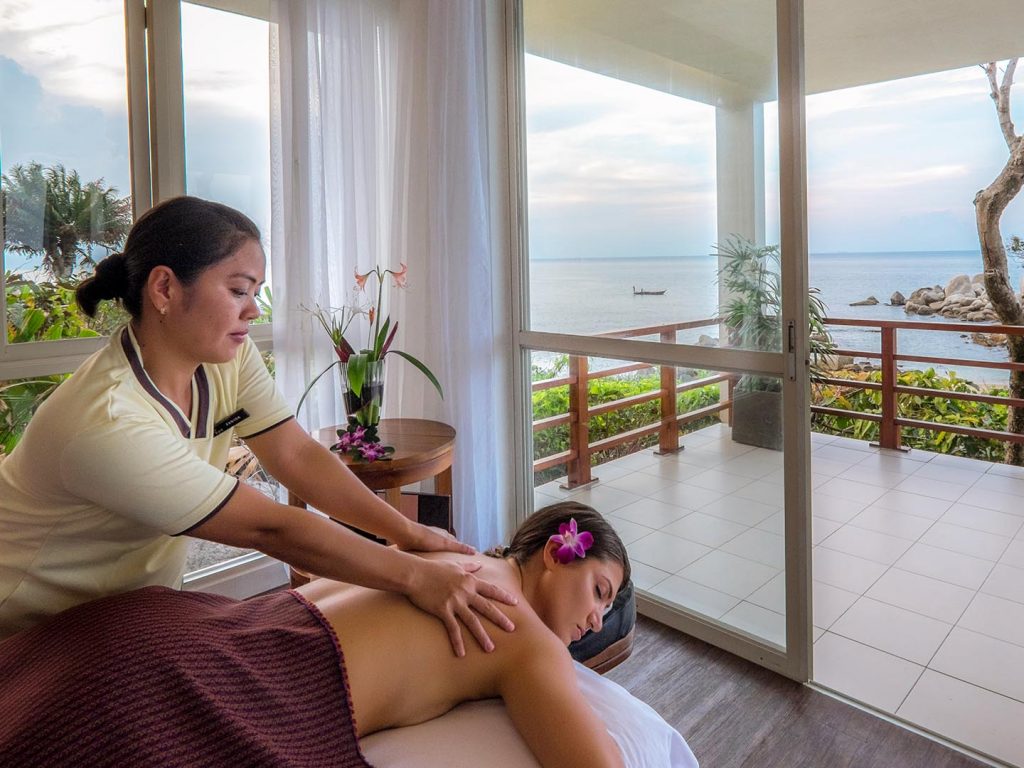 Club Med Spa by Asmara is known for its massages and provides the perfect way to unwind after a day in the sun. The massage rooms have windows that open to let in the refreshing sea breeze.
The best part about Club Med is that their deals are all-inclusive, meaning that the price you pay covers all sports and activities, food and drinks, both non-alcoholic and alcoholic. Kids are not forgotten either, as Club Med Bintan's Children's Club caters to families with young kids.
Book your trip during the entire month of June to enjoy great savings during their Great Singapore Sale for extended family fun! Additionally, there are free ferry trips to Bintan Island with bookings made from 1-7 June 2016. Travel within the months of June to October 2016 to enjoy these promotions.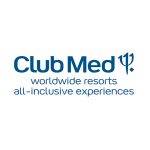 PRICE:
Start from SGD710/night
8. More than just golf at Ria Bintan Golf Club
This resort is a golfer's paradise, with the Ria Bintan Golf Club boasting huge courses. You can enjoy swinging your driver beside the vast open ocean, with the 18-hole Ocean Course offering a challenging game. Alternatively, you can opt for the Forest Course with its nine golf holes and a different landscape.
For golfers' convenience, Ria Bintan Golf Club also offers accommodation options, with spacious rooms at Ria Golf Lodge.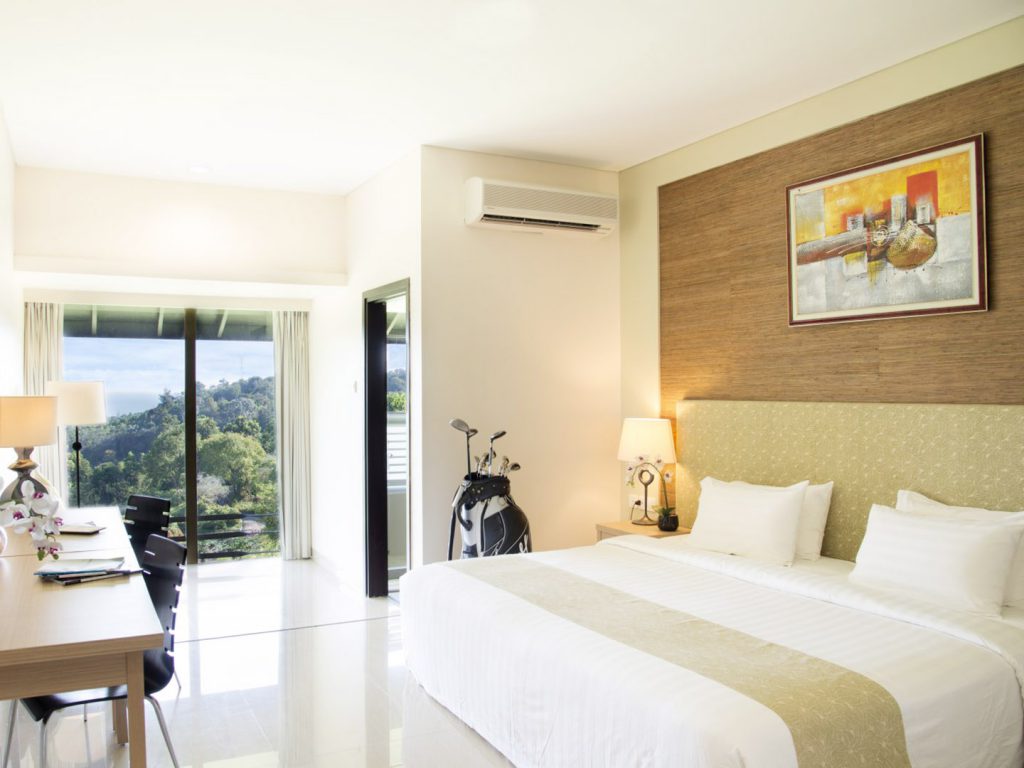 The Eagle Room is recommended for its view of the golf course. Ria Bintan Golf Club is located near Club Med Bintan Island. Asmara Spa offers pre and post-massage treatments, including the Pre Sun Prep treatment, which is perfect for golfers.
Even if you are not into golfing, Asmara Spa's body massages are sure to make your day.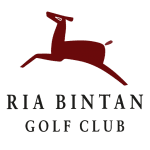 PRICE:
Start from SGD70/night
Bintan Resorts: A Stone's Throw Away
The most straightforward way to get to Bintan Resorts is to take a ferry via Bintan Resort Ferries from Tanah Merah Ferry Terminal. And if you're feeling like starting your holiday right (aka in luxury) take a ride on board Bintan Resorts Ferries' Emerald Class (from $102 return trip) a try.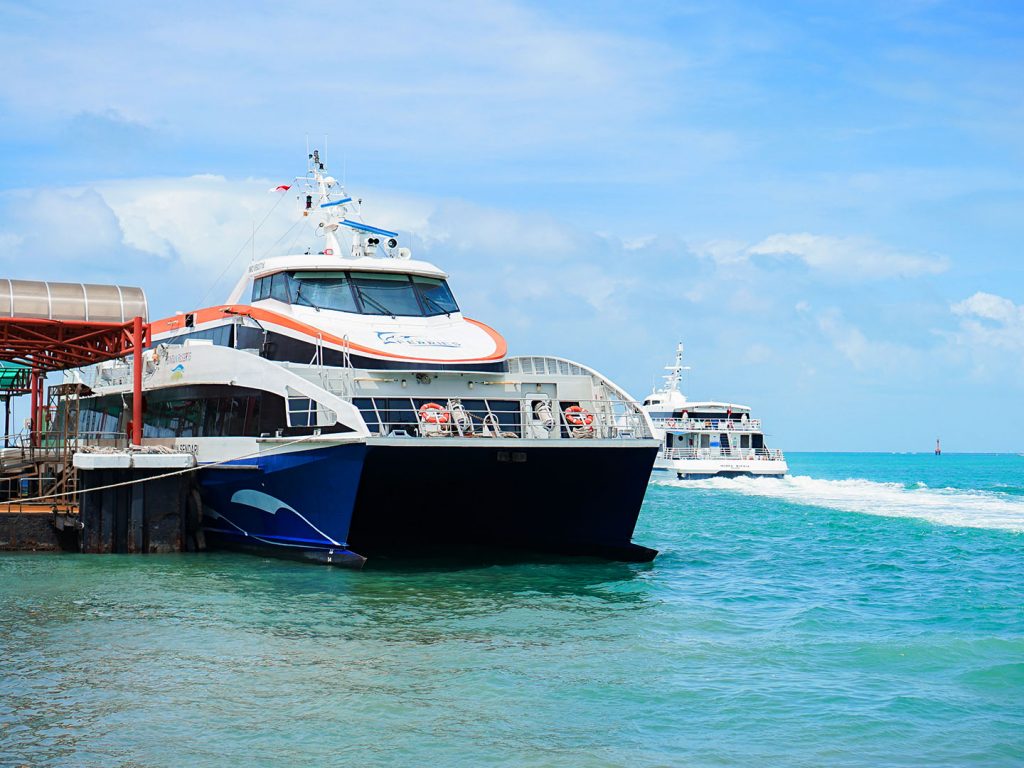 Unlike a standard ferry ride, where you find yourself hanging around amongst a crowd of fellow travellers prior, you can seek comfort in waiting for the ferry in these leather seats, hot beverages, light snacks, and ample personal space. I felt like a VIP already.
The resort life basically starts from home!
On board the ferry, we were very pleasantly surprised to discover that Emerald Class was nicely partitioned away from the masses, giving us a very peaceful and comfy 60 minutes ride to Bintan.
You'll barely even register stepping foot into Bandar Bentan Telani Ferry Terminal as you get whisked to that weekend getaway you were looking forward to the entire week.
What are you waiting for? Plan your next vacation right now. I don't know about you, but I've definitely gotten my favourite resorts in mind for my next trip already.
TIPS:
Be sure to bring all your beach essentials: sunblock, insect repellent, aloe vera gel, swimwear, a good book, and of course, good company.
It's time for tons of fun!
***
Original published by The Smart Local.
All information is correct at time of publication.