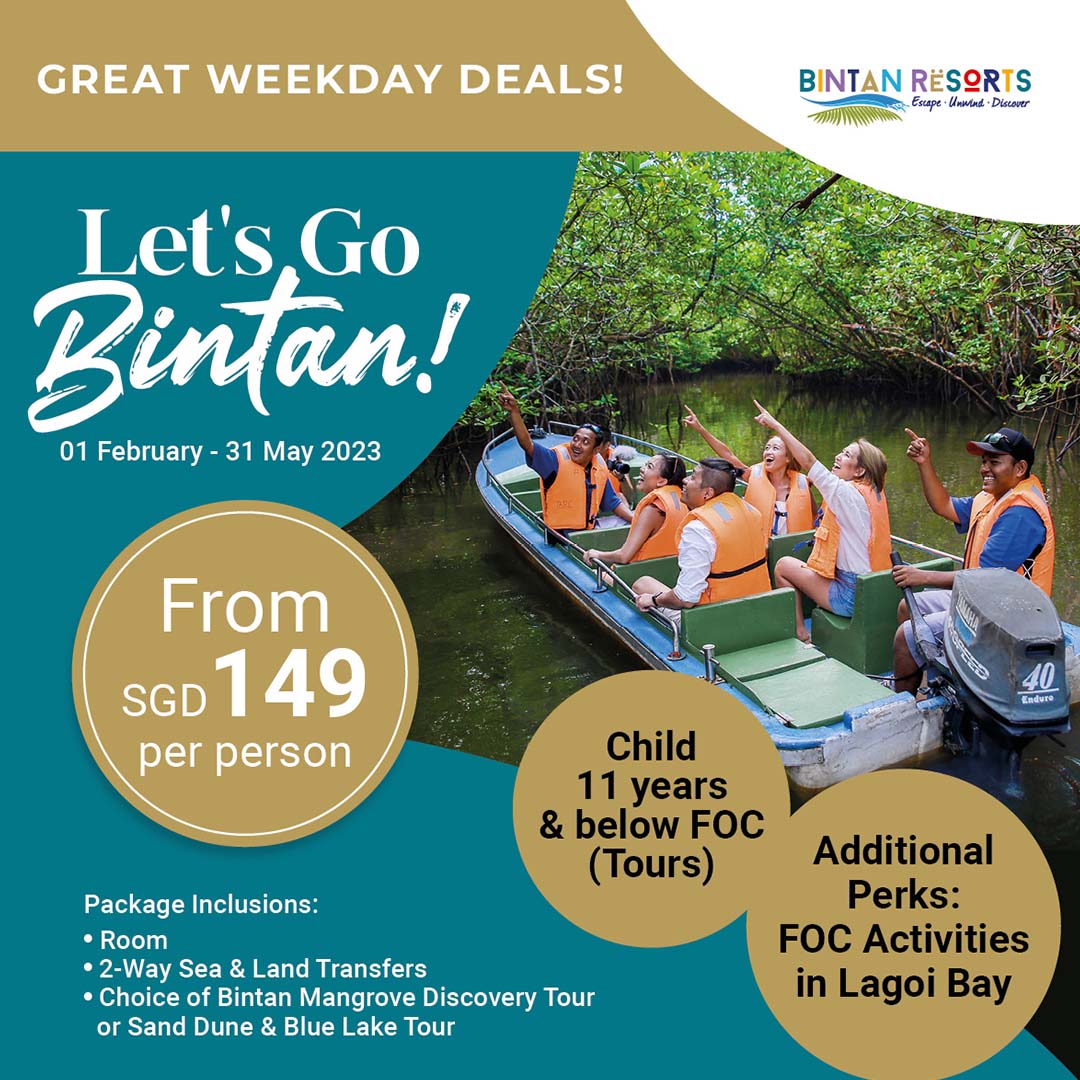 Think of getting away from Singapore for the weekend, and most Singaporeans think of going on a road trip to Malaysia or flying to Bangkok, discounting the perfectly good – and affordable – alternative that is Bintan Island.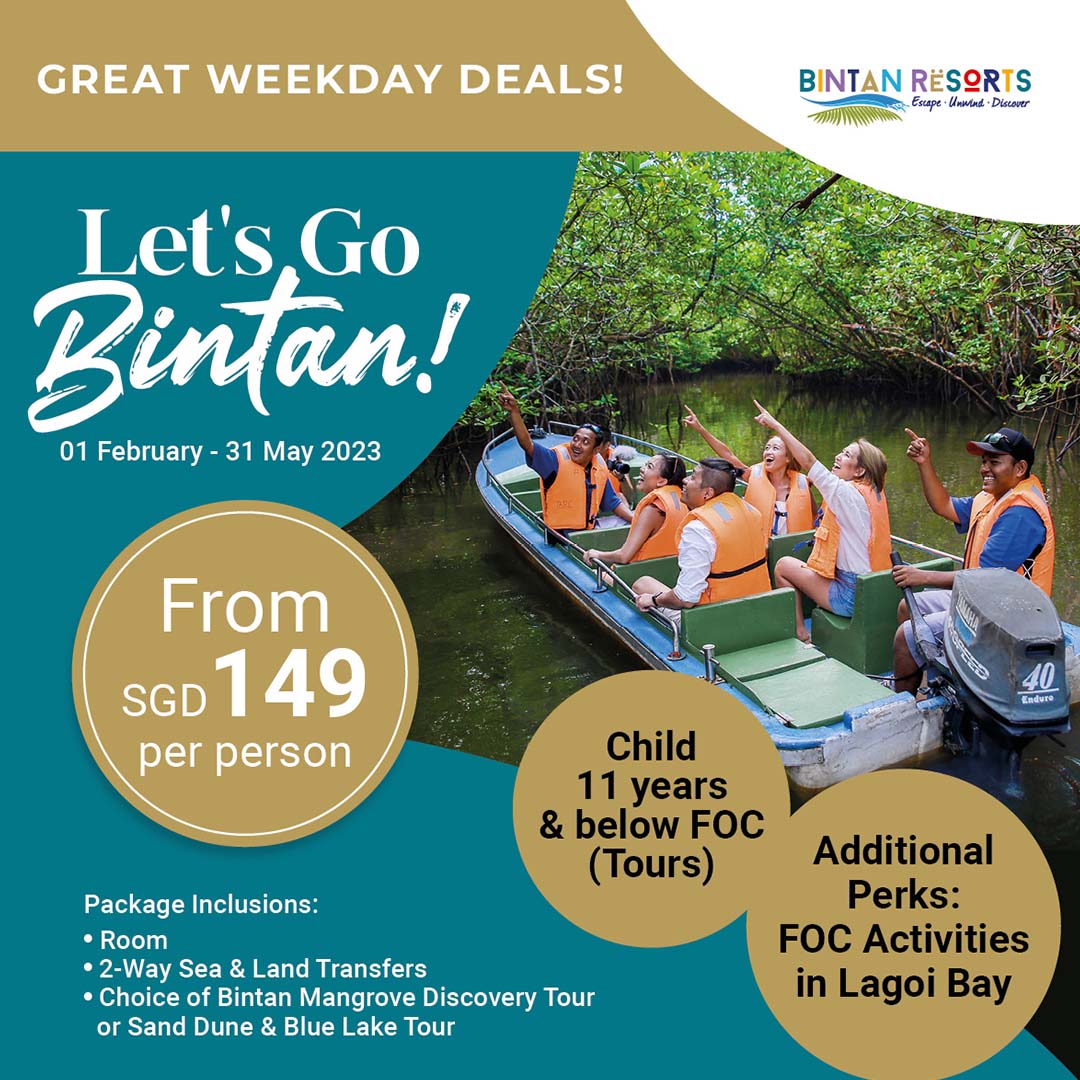 Cast away all prior assumptions of the Bintan you think you know. This underrated Indonesian island will impress even the most skeptical of us.
To prove the point, we even went to Bintan and found 25 things to do there that warrant a trip there pronto. The cherry on top? Being able to stay in one of Bintan's stunning properties that start from as low as S$70 per night!
1. Natra Bintan — The total glamping package
I'm pretty sure I wasn't the only kid who set up a pillow fort in the living room at night, attempting to live out my forest adventure dreams of camping in the outdoors.
Natra Bintan was like a dream come true; only now, it gets better with every step.
The entire resort comes alive under the glow of fairy lights at dusk.
Natra Bintan could very well have been the set of Taylor Swift's Wildest Dreams music video. Under your tent lies all the modern amenities you could ever want, from a four poster bed to a colonial workstation complete with a hanging glass chandelier.
This outdoor private shower perfectly complements the feel of the resort.Step outside though and the outdoor shower brings you right back into nature (though not completely, don't worry). The lush green walls form the perfect backdrop for your glamping adventure.
Feel free to take your pick from the Safari Tent Suites or the Lagoon Tent Suites. The Lagoon Tent Suites are always booked out and for good reason. Located mere steps from the water's edge, waking up to this crystal blue lagoon was truly my beach paradise fantasy come true. There's even an option for a hot tub in front of your tent for that added touch of glamping luxury.
One outstanding feature of Natra Bintan is their personalized outdoor BBQ experience! If the walk from your tent to the beach bar is too much for you, guests have the option to have a BBQ set up right outside their tent.
Choose from a wide variety of food items including lamb, vegetable skewers, nasi goreng and even mie goreng. The lamb was chargrilled to perfection and practically melts in your mouth.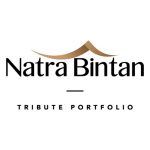 PRICE:
Start from SGD190/night (Safari Tent Suite). All activities will be charged individually upon confirmation.
2. Unparallelled luxury at The Sanchaya
One word: WOW…
You haven't truly had a taste of the atas life until you've been to The Sanchaya. Not only does this resort bring hospitality and beach vibes to a whole new level, the breathtaking sea view from the moment you step into the resort's lobby will leave you reeling in awe.
Like most resorts in Bintan, The Sanchaya offers a private beach specially for their guests. The biggest draw for us was how uninhabited and fairytale-like The Sanchaya's beach was, as compared to "regular" beaches.
And for days when you don't feel like getting your feet covered with sand, the pool at the resort offers the same sea-side view. Jump in and cast all your troubles away!
The library looks like something straight out of MTV Cribs.The super spacious dining room.The entrance to The Sanchaya was just the tip of a glorious beachy iceberg. Every room and corner promised new surprises. With a strong colonial influence, 5 minutes spent in these rooms brought us to the 18th century in Europe and back.
This bathroom wouldn't look out of place in a castle!
The abundance of space within the suites in The Great House is not one to be trifled with. Exploring the suite felt like I was in 3-room HDB flat! These suites boasts sizes of at least 40m² + 15m² terraces with sea or garden views, so much that this tranquil estate have us smitten. The Sanchaya truly brought home to our doorsteps. I did not want to leave.
If you're one for extra privacy, The Sanchaya also offers one-bedroom villas clustered around the property. Pick from staying in a Thai-styled villa at the Lawan Village, or in a super king sized villa of a size up to 90m² accompanied with a fantastic sea view.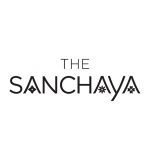 PRICE:
Start from SGD730/night.
3. All-in-one fun at Grand Lagoi Hotel
If you think the Infinity Pool at MBS is way too overpopulated, this pool at Grand Lagoi Hotel will satisfy your mermaid alter ego without the crowd floating in your way. Sure, you won't have the city skyline in front of you, but having a panoramic view of Lagoi Bay instead is a sacrifice I'd make any day.
A nice bonus to this entire experience was having a rooftop bar five steps away from the pool. Bring your bestie along with you for the perfect girly getaway!
Retreat into the comforts of technology and digital entertainment at the Entertainment & Games Centre as you wind down for the day. As satisfying as it is to soak in the pool till dusk, it's wonderfully nostalgic to challenge your friends to a game of FIFA or Mario Kart on the X-Box.
The hotel even has its own cinema where you'll get the best seats in the house wherever you are! Instead of movie seats you'll get to lounge on plush sofas. We were there at 7pm and practically had the entire theatre to ourselves. Grab your jar of popcorn and macarons, snuggle up in the coziest seats and binge watch your entire night through.
Play a game of foosball while you're at it too!
One of the biggest perks of staying at Grand Lagoi Hotel is having Bintan's newest and largest mall, Plaza Lagoi, situated right beside the resort. Plaza Lagoi is your one-stop solution for all your needs. Be it a good ol' Bintan traditional massage or have a hearty seafood lunch – you'll find it all at Plaza Lagoi. We were even treated to a live performance and markets on the weekends!
Grand Lagoi Hotel by Nirwana Gardens is currently offering a 2D1N BFF getaway package from now until the end of 2016. At a package price from S$165 per head, not only will you have your return ferry tickets arranged for, a one night stay in a deluxe room included, you'll also get breakfast, dinner, a massage, poolside drinks and a complimentary donut float per room! Sounds like a dream come true to me.
Value for money? YES.
PRICE:
Start from SGD130/night (Deluxe Room)
4. Bintan Service Apartment for budget travelers
For backpackers who prefer no-frills accommodation, check yourselves into a room at Bintan Service Apartment. Completely different from your typical resort vacation, a stay at this place will give you a taste of local culture without burning a hole in your pocket.
Located a mere 5 minutes walk away from Pujasera, a local food centre, you'll find plates of affordable Indonesian food here that will give you more than your rupiah's worth. Do try the mie goreng and the nasi padang (be sure to order the bergedil and ask for green sambal).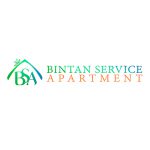 PRICE:
Start from SGD70/night
5. Have a private getaway at Banyan Tree Bintan
Is this the real life, or is this just fantasy?
I had to pinch myself twice when I laid eyes on this view. Infinity pools are one thing I can never get too much of. Especially if it's one right outside your bedroom with an unobstructed view of the ocean. This was exactly what it took for us to leave a resort holiday feeling ten times more rejuvenated and refreshed than before!
With your villa located at the top of a hill, you'll have all the privacy you want.Soak in this beautiful pool before heading off to lunch!
Indulge your tastebuds in true blue Indonesian cuisine with a meal at Treetops! While the array of authentic sambal chilli was way too spicy for me, the plates of charred, smoking satay skewers were juicy and succulent.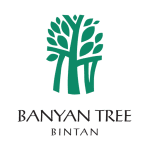 PRICE:
Start from SGD385/night
6. Activities for days at Nirwana Gardens
No stranger to Singaporeans, Nirwana Gardens is one resort in Bintan equivalent to a family friend across the island.
Pick from five different holiday experiences through Nirwana Resort Hotel, Mayang Sari Beach Resort, Nirwana Beach Club, Banyu Biru Villas and the Indra Maya Pool Villas. Regardless of your choice of stay, you'll be able to enjoy all the facilities throughout Nirwana Gardens. That includes riding around the resort on a Ninebot, and indulging in all your favourite water sports!
Unlike other resorts around the region with a limited number of activities available for your enjoyment, you can find your true calling amongst the beaches and water activities at Nirwana Gardens Sea Sports Centre. There's even a mini zoo on the premises!
P.S. We recommend giving stand-up paddle boarding a shot!
Capture the golden hour at The Calypso Floating Bar right before you devour your next meal at The Kelong Seafood Restaurant! This view was way more than gorgeous in person.
Understated and comfortable, a night at the recently-refurbished Nirwana Resort Hotel left us feeling rejuvenated.
Sleeping in on a vacation in Bintan is not an option in my books. Who can possibly pass up the time of the day we look forward to the most? Mornings are started right with a cup of piping hot coffee in one hand, and a choice of intercontinental or Indonesian dish in the other at The Coffeeshop. This hearty breakfast buffet by the pool definitely beats having breakfast in bed, hands down.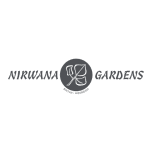 PRICE:
Start from SGD160/night
7. Old is gold at Club Med Bintan Island
Back in the day, one of the few resorts my parents would mention staying at when visiting Bintan would be Club Med Bintan Island. 10 years later, I was pleasantly surprised to find how things haven't changed. Even after so long, Club Med Bintan Island is still a destination highlight for Bintan.
Club Med has its own private stretch of beach with huts, hammocks and deck chairs galore for complete and undisturbed relaxation just a few steps away from the main building.
How often do you find a trapeze in a resort?!
It doesn't matter if you've never flown on a trapeze before, the experienced staff will make it the ride of your lifetime.
It's surprisingly easy to perform impressive flipping stunts through the air!
Club Med Spa by Asmara is renowned for its massages and provides the perfect way to unwind after all the fun in the sun. Request to open the windows in the room to let the glorious sea breeze in.
Best thing about it all? The magnificent view.
Have the option of soaking those worn-down soles in warm, fragranced water for a foot reflexology session…
… or fall asleep to a traditional Bintan massage.
The great thing about Club Med's deals is that the price you pay is all-inclusive. This means that you will be entitled to all sports and activities, food and drinks, both non-alcoholic AND alcoholic!
Kids are not forgotten too, with Club Med Bintan's Children's Club catering to families with young kids. Book your trip during the entire month of June to enjoy great savings during their Great Singapore Sale for extended family fun!
Take advantage of this additional plus to your holiday with free ferry trips to Bintan Island with bookings made from 1 – 7 June 2016. Travel within the months of June to October 2016 to enjoy these promotions.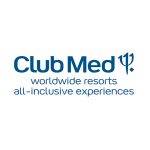 PRICE:
Start from SGD710/night
8. More than just golf at Ria Bintan Golf Club
Golfers will love this resort to no end. The golf courses at Ria Bintan Golf Club are HUGE. Imagine swinging that driver right beside the vast open ocean, not knowing where the winds will take your ball at the 18-hole Ocean Course. For a change in landscape, take your pick between 9 golf holes at the Forest Course.
Ria Bintan Golf Club also offers accommodation options for the convenience of golfers. The rooms here at Ria Golf Lodge are spacious as well, and if you want a view of the golf course, we recommend the Eagle Room!
Located right beside Club Med Bintan Island, Ria Bintan Golf Club really isn't that far off the grid.
Spa treatments aren't just for weary bodies. Golfers can pick from a selection of pre and post massages over at Asmara Spa. Golfer friends I know will be more than happy to be pampered by spending 30 minutes enjoying the Pre Sun Prep treatment as they get their tense muscles loosened and sunblock applied before a game.
Even if you're not into golfing, Asmara Spa's body massages will make your day anyway!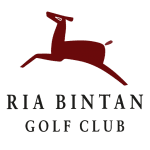 PRICE:
Start from SGD70/night
9. Enjoy the perfect group getaway at Bintan Lagoon Resort
I instantly thought I was living in a game of The Sims 4 as I stepped through the backdoor right to our private pool.
Bintan Lagoon Resort is Bintan's largest integrated resort, with 470 guestrooms, suites and villas. The Angsoka Villas allow you to have your very own private swimming pool in your backyard. Regardless of time, between dusk to dawn, a dip in the pool was more than convenient.The true Bintan getaway will not be complete without a stroll down the nearby beach. It's literally within walking and viewing distance!
Each villa has both communal and private quarters and the abundance of space makes this the best choice for big groups and huge families. Equipped with a kitchenette, living room, personal buggy (yes you get to drive your own buggy) and more, I'd certainly consider hosting a birthday party in this 4-bedroom villa!We obviously had way too much fun driving our own personal buggy around this huge resort!
Wind down by the beach at Nelayan after a day out in the sun, and witness the sky shift from a sweet shade of sky blue to a mysterious shade of purple, and eventually, a sky full of stars. Dinner and drinks under the vast sky was magical.
Breakfast at Bintan Lagoon Resort is a dream come true.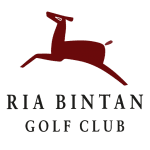 PRICE:
Start from SGD117/night
10. Angsana Bintan - The underrated Bintan Resort
Within close proximity to Banyan Tree, Angsana Bintan is one resort in Bintan you can relax in absolute tranquility. Radiating with warm hospitality and atmosphere, stepping into Angsana Bintan felt like home.
Stop by the Pantai Grill & Beach Club for a refreshing drink mid-day. It's also open for lunch and dinner!Relax by the pool and enjoy a glass of ice cold beverage while you're at it!
Take a break from all the adventure and capture some pictures against this extremely striking backdrop located along Angsana's beachfront! Do approach the rocks with caution as the algae can make them rather slippery.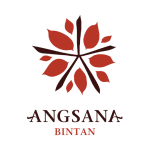 PRICE:
Start from SGD210/night
Bintan Resorts: A Stone's Throw Away
The most straightforward way to get to Bintan Resorts is to take a ferry via Bintan Resort Ferries from Tanah Merah Ferry Terminal. And if you're feeling like starting your holiday right (aka in luxury) take a ride on board Bintan Resorts Ferries' Emerald Class (from $102 return trip) a try.
Unlike a standard ferry ride, where you find yourself hanging around amongst a crowd of fellow travellers prior, you can seek comfort in waiting for the ferry in these leather seats, hot beverages, light snacks, and ample personal space. I felt like a VIP already.
The resort life basically starts from home!
On board the ferry, we were very pleasantly surprised to discover that Emerald Class was nicely partitioned away from the masses, giving us a very peaceful and comfy 60 minutes ride to Bintan.
You'll barely even register stepping foot into Bandar Bentan Telani Ferry Terminal as you get whisked to that weekend getaway you were looking forward to the entire week.
What are you waiting for? Plan your next vacation right now. I don't know about you, but I've definitely gotten my favourite resorts in mind for my next trip already.
TSL Tip: Be sure to bring all your beach essentials: sunblock, insect repellent, aloe vera gel, swimwear, a good book, and of course, good company. It's time for tons of fun!
***
This article was originally published on https://thesmartlocal.com
All information is correct at time of publication.