Hello, SMU students!
We know you've been working really hard, and now it's time to reward yourself with a well-deserved vacation. Consider this: Beautiful beaches, rich tropical scenery, and memorable adventures are all within reach.
SMU's Great Bintan Deals, your passport to leisure, adventure, and sheer island happiness in the magnificent Bintan Resorts, is now available.
From pre-departure to going back, everything is on SALE only for SMU's students' card holders!
What's in it for you?
Ferry Ticket Deals
First things first – Getting there. We've got your ferry tickets covered. Whether you're a solo adventurer, a couple carving for a romantic escape, or planning a fun-filled trip with friends, our deals cater to every traveler's need. Say hello to an affordable ferry ride!
Special Hotel Rate
Get an exclusive rate now as we've collaborated with some of the island's top resorts to ensure you have a wonderful and comfortable stay. From breathtaking beachfront villas to cozy retreats nestled in lush greenery, you'll find the perfect accommodation for your visit.
Find your favorite hotel:
The ANMON Resort Bintan
Banyan Tree Bintan
CASSIA Bintan
Doulos Phos the Ship Hotel
Grand Lagoi Hotel by Willson
Kamuela Villas
Pantai Indah Lagoi Bintan
Natra Bintan
Nirwana Resort Hotel
Pantai Indah Lagoi Bintan
Our Must-See Attractions
Bintan is a gem full of one-of-a-kind experiences; it's not just about hotels and resorts. Enjoy a trip to the Blue Lake's azure waters, go on an exhilarating adventure at Safari Lagoi, or just relax at the alluring Lagoi Bay.
Don't worry about going over budget; SMU Great Bintan Deal will give you a special rate like no other.
Blue Lake Tour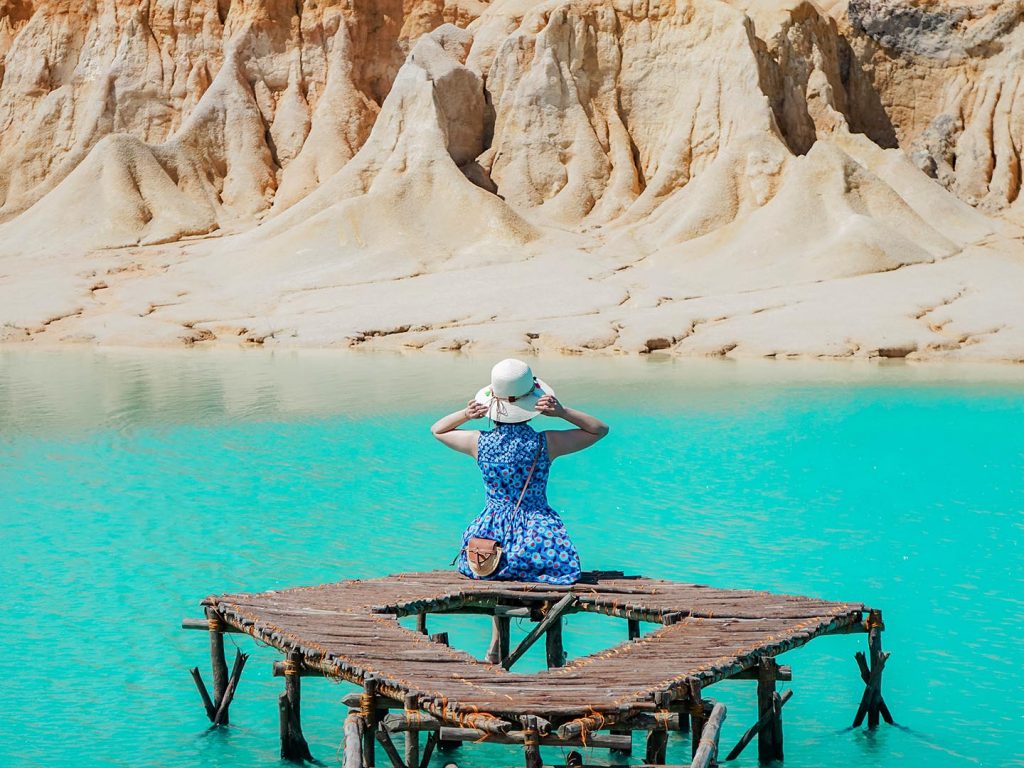 Discover the Blue Lake's turquoise waters, a hidden jewel tucked away in the midst of Bintan's lush greenery. This tour is a must-take for its crystal clear water and breathtaking scenery.
Also not to be missed are the sand dunes. Enjoy a trip through the best man-made desert in Bintan. This contrasts beautifully with the blue of the lake in your images. Seize the opportunity to take those Instagram-worthy photos that will definitely make your friends envious!
Safari Lagoi
Understand them better and get ready to encounter Bintan's very own rescued animal in Safari Lagoi. Here, you'll have a chance to get close and personal with exotic animals from around the world.
Not only that, but we encourage you to be interactive with them. Our local guide with safely assist you with interactive feeding sessions for our rabbit, Galapagos tortoise, crocodile, and many more.
Lagoi Bay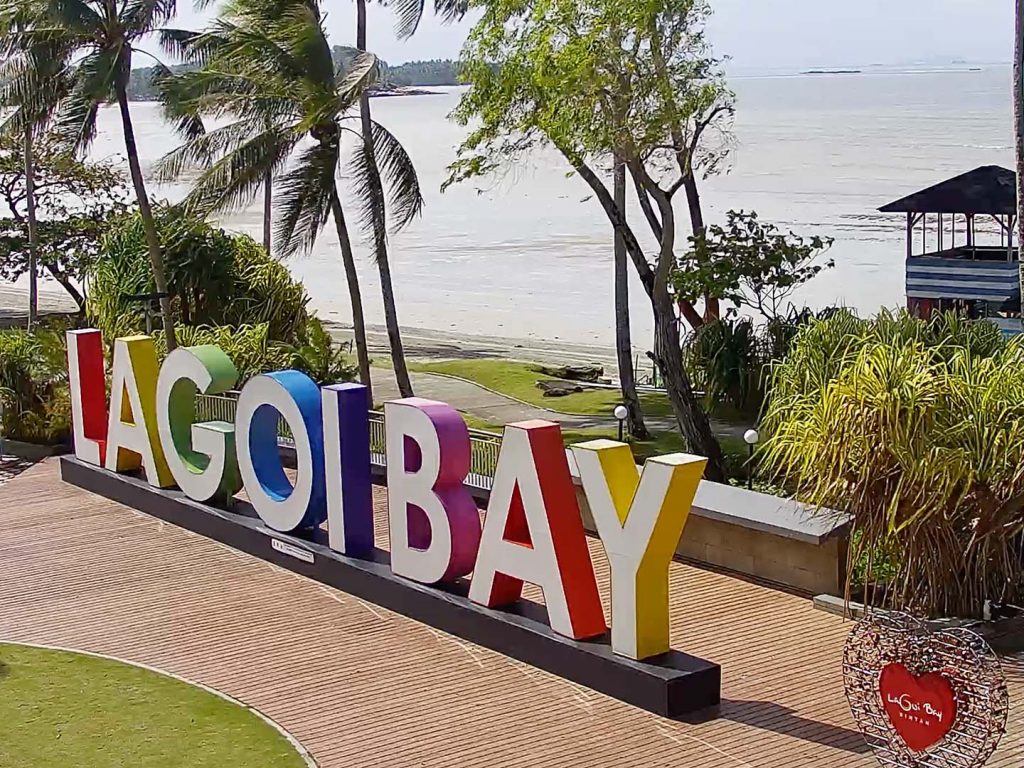 For those seeking relaxation and breathtaking views, Lagoi Bay is the place to be. Enjoy a leisurely walk along the pristine white sand beaches while you indulge in delectable cuisine. Want to take pictures? Wait until the sunset as it has one of the best views on the island.
Get yourself some adventure and enjoy a special rate at Bintan Watersports. From the adventure-thrilling jetski to the relaxing stand-up paddle, this place has everything for everyone.
Booking Period and Travel Dates
Mark your calendars because these incredible deals are available from 19th July to 19th October 2023. And guess what? The travel period is even more flexible, extending from 19th July to 31st December 2023. This gives you the time to plan the perfect escape that fits your schedule.
How to book?
Booking the promo is just an easy 5-steps!
Choose your ideal hotel from our curated list
Visit each of the resorts, Bintan Resorts ferries, or Bintan Resorts tour pages
Select your preferred travel dates (remember, you have until 31st December to explore)
Fill in our PROMO CODE "SMU2023" in the promo code section
Confirm your booking and get ready for the adventure of a lifetime
Your Bintan Adventure Awaits! At SMU, we believe in the power of balance – work hard and play harder. Your Bintan adventure is just a few clicks away. So, pack your bags, gather your friends, and get ready for an unforgettable experience in the heart of paradise.
Whether you're seeking relaxation, adventure, or a mix of both, Bintan Resorts has it all. Start planning your getaway today, and let the countdown to paradise begin!
Escape the ordinary with SMU's Great Bintan Deals. Book now, and let the adventure begin!