Crystal-clear waters, golden shores, and stunning beachfront resorts are the makings of the perfect summer vacation, and you'll find all of that and more at Bintan Resorts.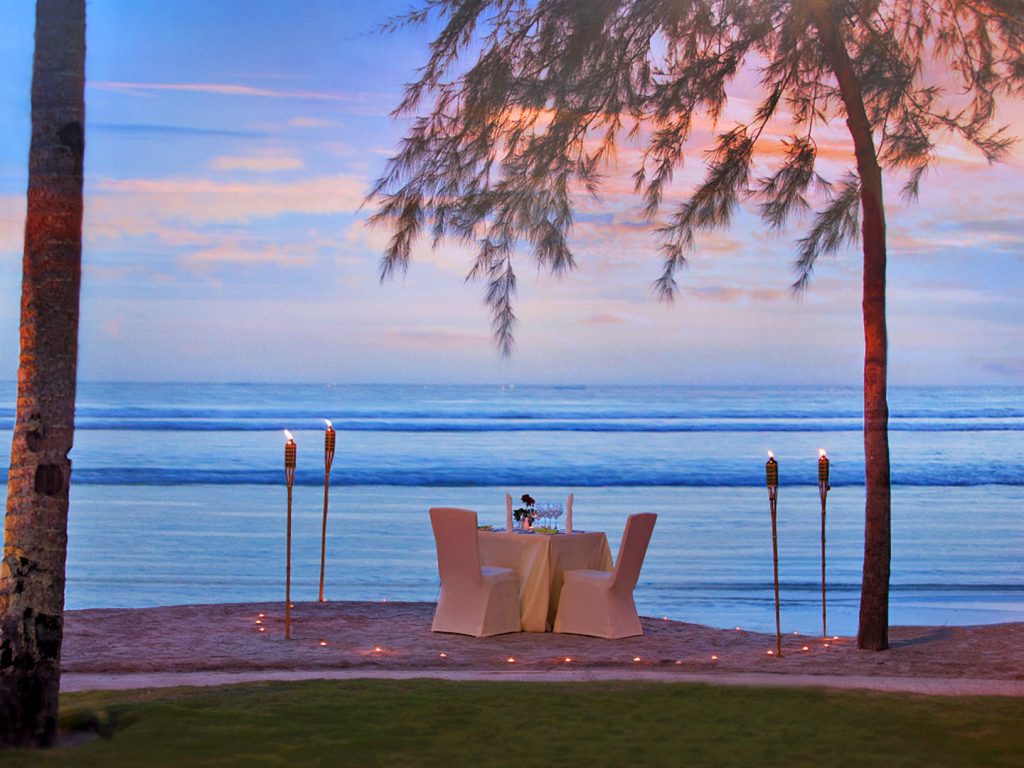 Sunset at Grand Lagoi Hotel by Nirwana Gardens.
A mere hour-long ferry ride from the Tanah Merah Ferry Terminal is all it takes to travel from the sunny city-state of Singapore to the island paradise of Bintan, a part of Indonesia's scenic Riau Archipelago. Meanwhile, travelers from Indonesia can reach the island via domestic flights from Jakarta, Pekanbaru, or Matak to Bintan's Raja Haji Fisabilillah Airport located at Kijang, near Tanjung Pinang.
Home to the award-winning, integrated tropical Bintan Resorts—which takes up the entire northern coast of the Indonesian island, Bintan plays host to top resort brands, designer golf courses, as well as an array of recreational facilities and attractions.
Can't quite decide where to begin? Here are four ways to best soak up this season's heatwave at Bintan.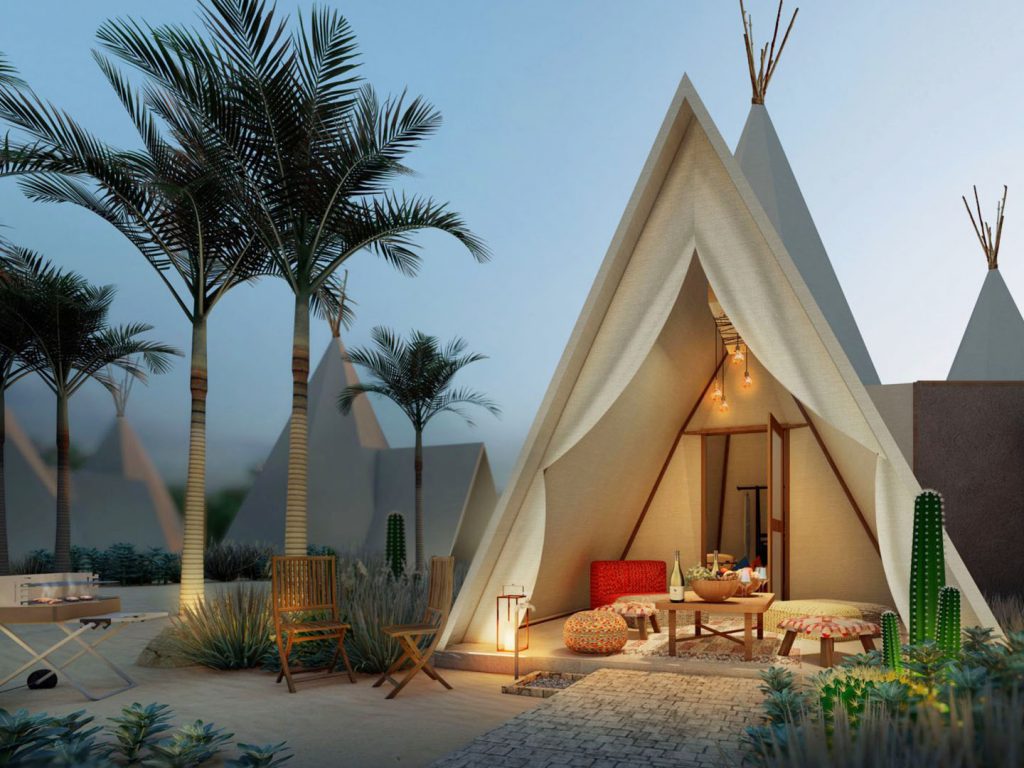 Tipi-style glamping tents at ANMON.
1. Check into the resort of your dreams
Whether you're traveling with the whole family or the love of your life, there's a resort perfect for your holiday. Adventurous couples will love new desert-themed glamping resort ANMON, which features 100 deluxe tipi-style glamping tents with private bathrooms and enclosed patios.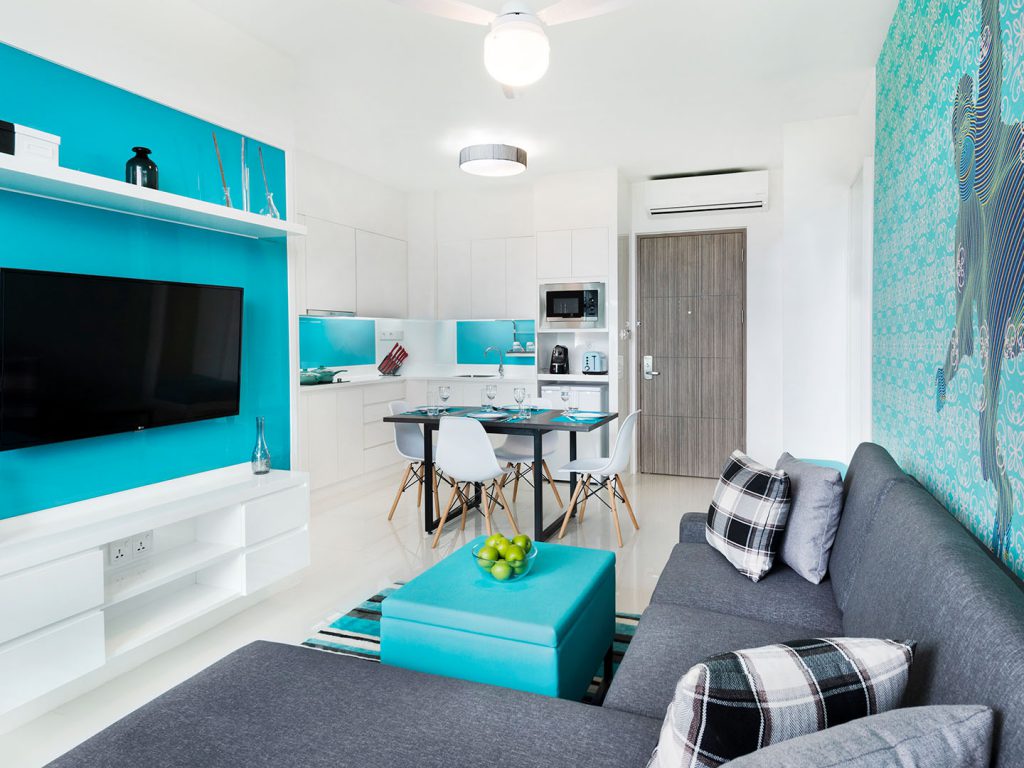 A two-bedroom loft at Cassia Bintan.
If you're traveling with the little ones, you'll be right at ease in the integrated apartment-style living space that is Cassia Bintan—the resort also offers a myriad of fun outdoor activities. Those who fancy being near all the action, consider staying at Grand Lagoi Hotel by Nirwana Gardens. Not only is the resort situated in the heart of Bintan at Lagoi Bay, it is also a mere five-minute walk from Plaza Lagoi and Lagoi Beach, where one can enjoy an array of affordable activities and food options.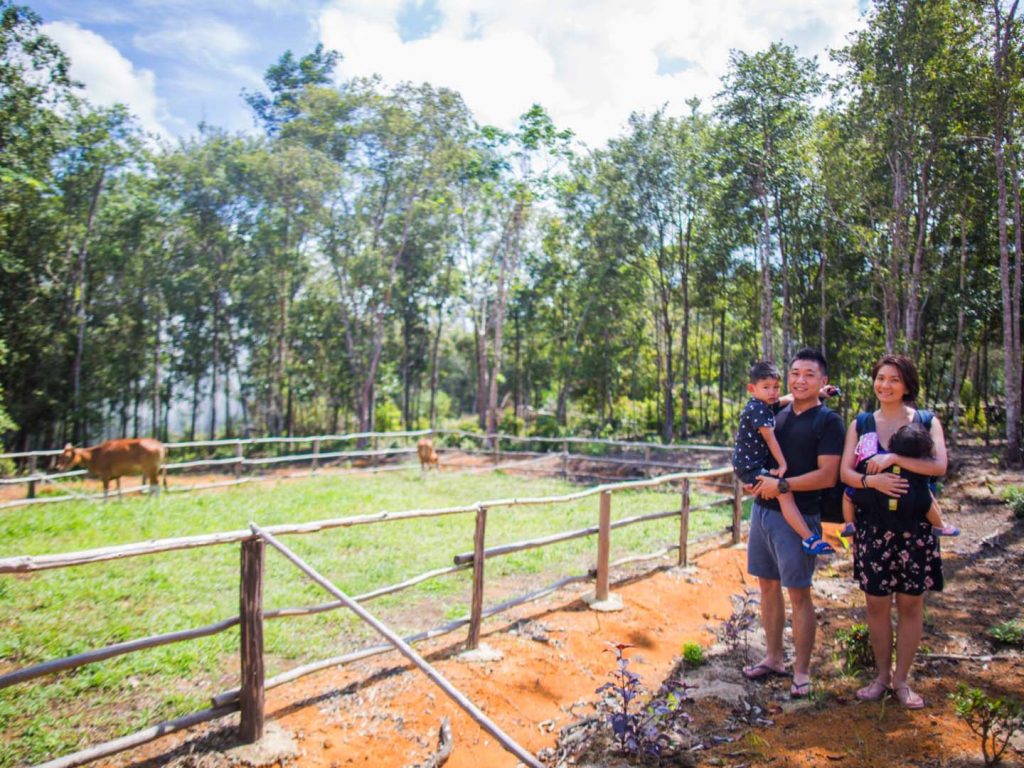 Meet rescued and endangered wildlife up close at Safari Lagoi.
2. Visit Safari Lagoi and Eco Farm
Set off to Safari Lagoi and Eco Farm for a chance to meet rescued and endangered wildlife up close. The safari, which is a home for animals rescued from black market trade, illegal poaching, and other unethical practices, houses sun bears, Sumatran elephants, Komodo dragons, Estuarine crocodiles, and more. Meanwhile, the Eco Farm offers an educational experience with a wide variety of tropical crops like rice, peanuts, corn, papayas, bananas, and dragon fruits.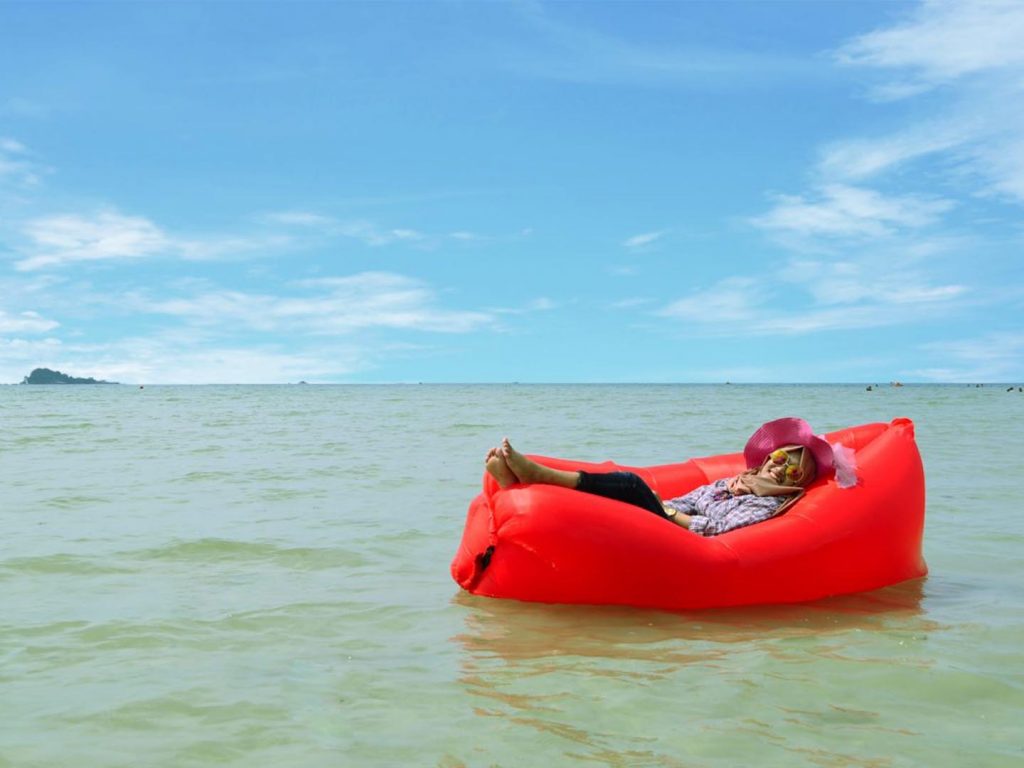 Get that perfect tan at Lagoi Beach, the only public access beach within Bintan Resorts.
3. Soak up the sun at Lagoi Bay
A visit to Bintan Resorts simply isn't complete without a trip to Lagoi Bay. Get that perfect tan at Lagoi Beach, the only beach accessible to the public within Bintan Resorts. Here, guests can partake in a variety of beach and water activities such as jet-skiing, snorkeling, and kayaking, or just sit back and relax on the colorful sandbags.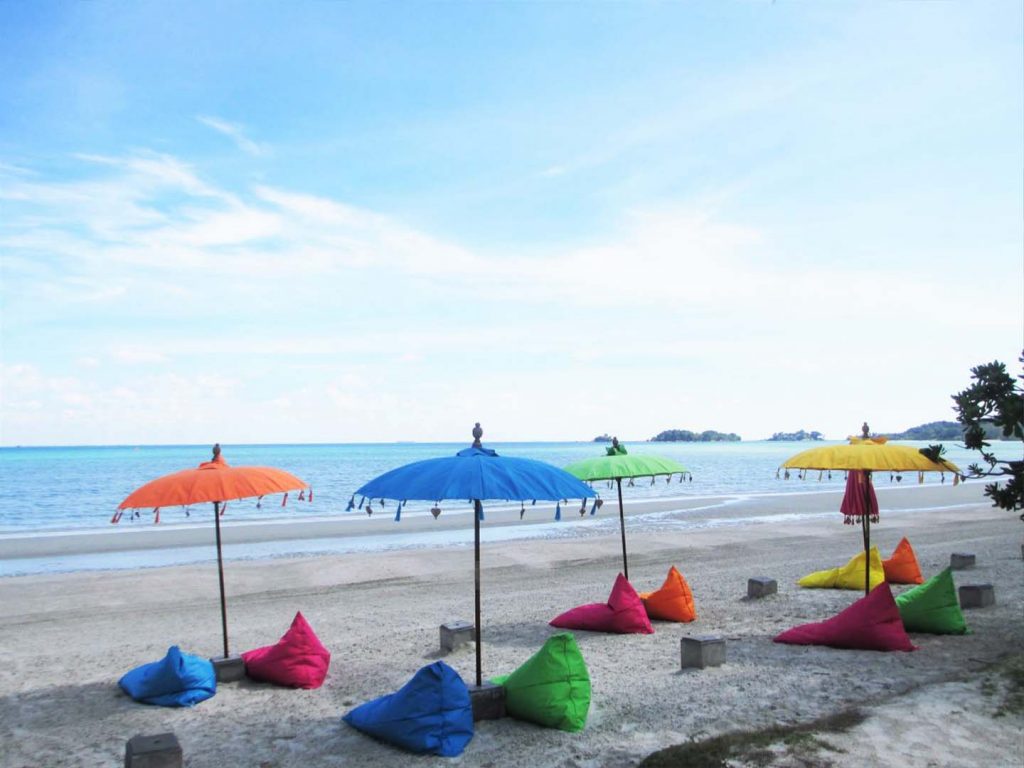 Yeah! Lounge offers panoramic views of the South China Sea.
At sunset, make a beeline for Yeah! Lounge, which offers panoramic views of the South China Sea alongside cocktails and fusion light bites.
3D murals at Rumah Imaji.
Finally, let your imagination run wild at Rumah Imaji (3D Imagination House), an interactive art space featuring more than 50 3D works and inverted settings including hand-painted mural illusions painted by the talented artists of Yogyakarta.
4. Discover Bintan with the Day Discovery Pass
For an easy, breezy way to discover Bintan, get your hands on the Day Discovery Pass, which comes inclusive of these perks:
Two-way Land Transfer to Safari Lagoi & Eco Farm
Two-way Land Transfer to Mangrove Discovery Day Tour
Guided Mangrove Discovery Day Tour
Rumah Imaji entrance ticket
Lagoi Bay Lantern Park entrance ticket
Bottled drinking water
This article was originally published on http://www.destinasian.com.
All information is correct at time of publication.