Experience "Glamping" in safari tents of Natra Bintan, Treasure Bay Bintan
Natra Bintan, Treasure Bay Bintan complete with modern luxuries such as spa, LCD televisions, BBQ pits, and Wi-Fi. Soak in your dose of Vitamin D with the vast variety of to-dos at Chill Cove @ Treasure Bay Bintan, a 338-hectare adventure ground that includes a private forest and mangrove reserve, and South East Asia's first and largest manmade seawater Crystal Lagoon. The iconic 6.3-hectare lagoon host a diverse range of fun and interactive water activities.
Work on your tan at Lagoi Beach
Get that perfect tan at Lagoi Beach where you can partake in a variety of beach and water activities such as jet-skiing, snorkelling and kayaking or just sit back and relax on the colourful sandbags.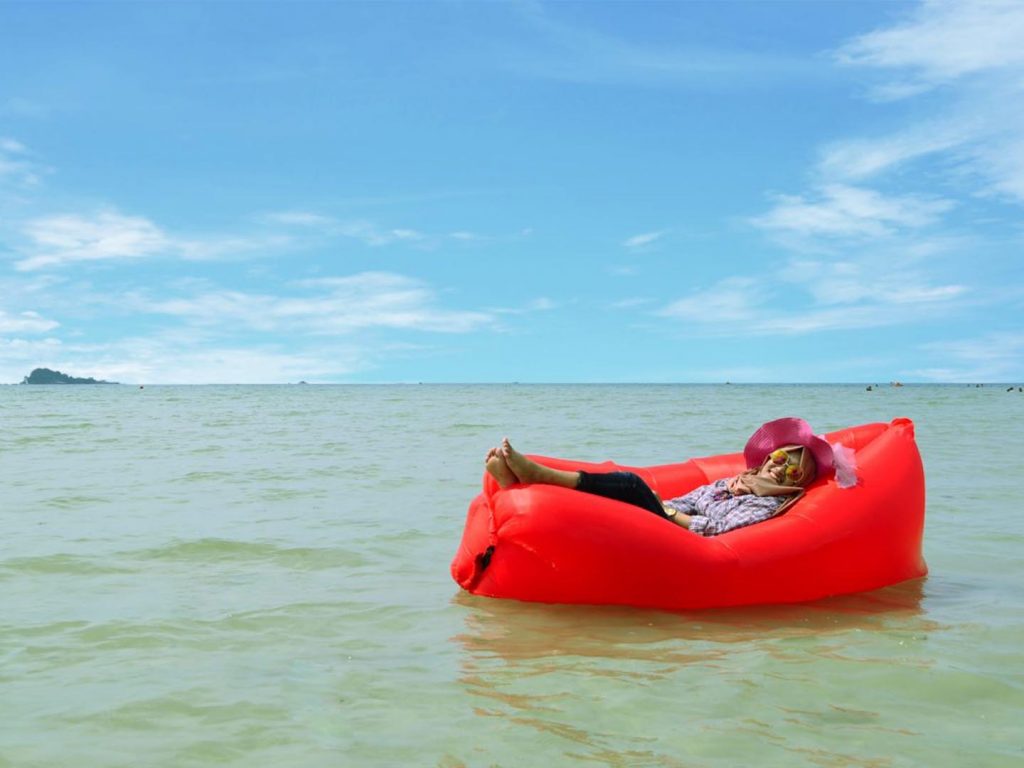 For the perfect evening activity, head on to Lagoi Bay Lantern Park (Update: No longer in operation) and watch large lantern displays of marine creatures and endangered species of Indonesia light up. If you're feeling peckish after the walk, head down to Warung Yeah! for some snacks or dinner.
Be part of a turtle release at Nirwana Gardens

Witness baby sea turtles make their way on the white sands towards their blue home at Nirwana Gardens' Mayang Sari Beach. Check out Nirwana Gardens' Facebook page for latest updates on the turtle release dates.
Unwind in your personal private pool at Holiday Villa Pantai Indah
Enjoy the exclusiveness and tranquility away from the hectic city at the lavish one- or two-bedroom villas of Holiday Villa Pantai Indah with your very own private pool – perfect for young families and honeymooners!
For Instagram addicts – giant floats are available for rental at the lobby for that perfect summer getaway Instagram post!
Escape the heat and treat yourself to a rejuvenating spa at Club Med Bintan Island.
The well-loved family resort relaunched in April 2017 after having undergone a round of refurbishment from last October. With the abundant natural surroundings of Bintan Island as a backdrop, the new Club Med Bintan Island features a sleek and refined design, merging nature and modernity in a sophisticated aesthetic.
With so many options and things to do, it's time to start planning your summer getaway!