Despite being home to upscale resorts and private pristine beaches, Bintan is so much more than a weekend beach getaway. A trip to this Indonesian island will not be complete without a journey through its precious natural sites, which bloom with native fauna and flora. Travellers with a penchant for nature will find themselves spoilt for choice—from boat rides down mangrove rivers to a hike up the forested Gunung Bintan (Mount Bintan).
To fully soak up the beauty of this island, here are seven must-dos.
1. Stay Close to Nature
At Bintan Resorts, travellers can enjoy being close to Mother Nature as most accommodations are designed around the breath-taking natural surroundings. Travellers can experience glamping (short for 'glamorous camping) in the luxurious safari tents at The Canopi, which is set against lush greenery. Perched on a cliff is Banyan Tree Bintan, where exclusive private villas provide stunning views of the South China Sea. Beach lovers will find the location of the Mayang Sari Beach Resort of Nirwana Gardens ideal, with the billowing sea at its doorstep.
2. Embark on a Mangrove Tour
The award-winning Mangrove Discovery Tour will take travellers on a memorable boat ride along the naturally canopied mangrove river of Bintan. Here, they'll be able to spot a myriad of exotic plants and wild animals while journeying through the dense mangrove forest. An experienced guide will accompany them on the ride through the Sebung River as he explains the crucial role and importance of the mangroves to the environment and wildlife. When night falls, the boat ride takes on a magical twist, as fireflies dazzle under the starry skies.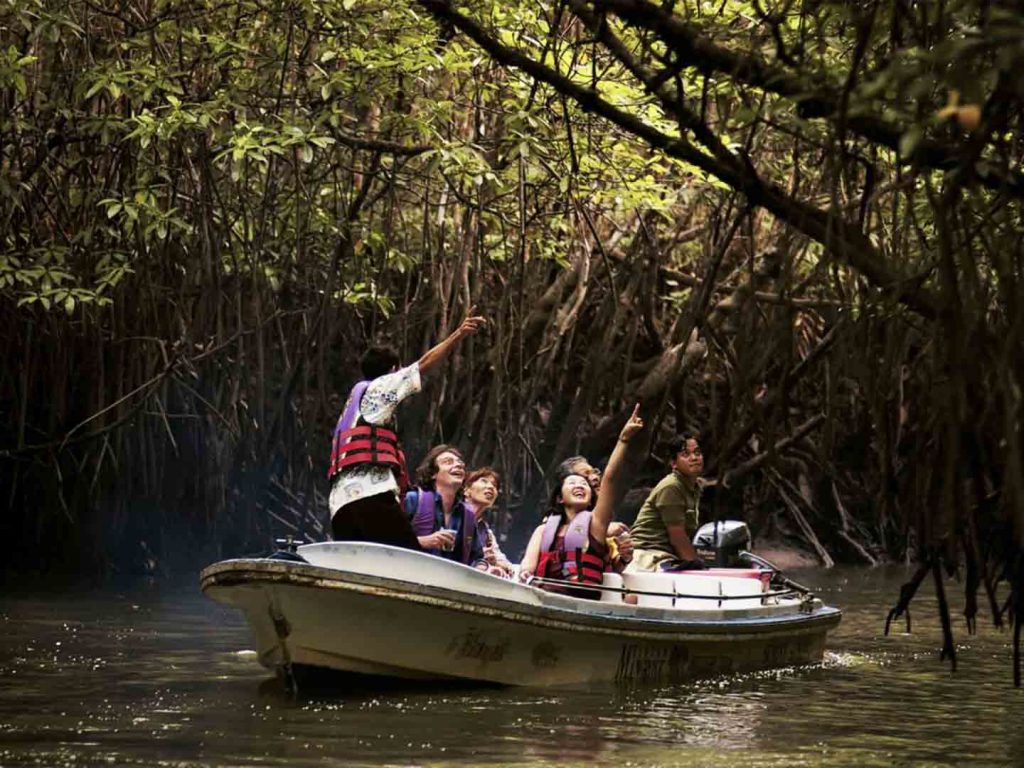 3. Visit Turtle Conservatories
Indonesia, being an archipelago with more than 130,000 islands and 50,000km of coastlines, is known to be a popular breeding ground for sea turtles. Sadly, due to poaching, these gentle creatures have been under threat, resulting in a rapid shrinking population. This has given rise to many turtle conservation initiatives in Bintan. Travellers can visit the turtle hatcheries in resorts such as Nirwana Gardens, Angsana Bintan and Club Med Bintan Island to learn and understand their initiatives, as well as participate in seasonal baby turtle releases. Finally, wave farewell as the critters make their way across the sand and towards the waterline with their tiny flippers.
4. See Exotic Animals
Great for families travelling together, the Safari Lagoi is a choice attraction for visiting some of Indonesia's most elusive and exotic creatures. Many birds and animals residing there are rescued survivors of illegal trade and exotic meat markets. Upon entering, visitors will be greeted by various endangered animals, including a beautiful albino python, sun bears, komodo dragons, orangutans, and many more.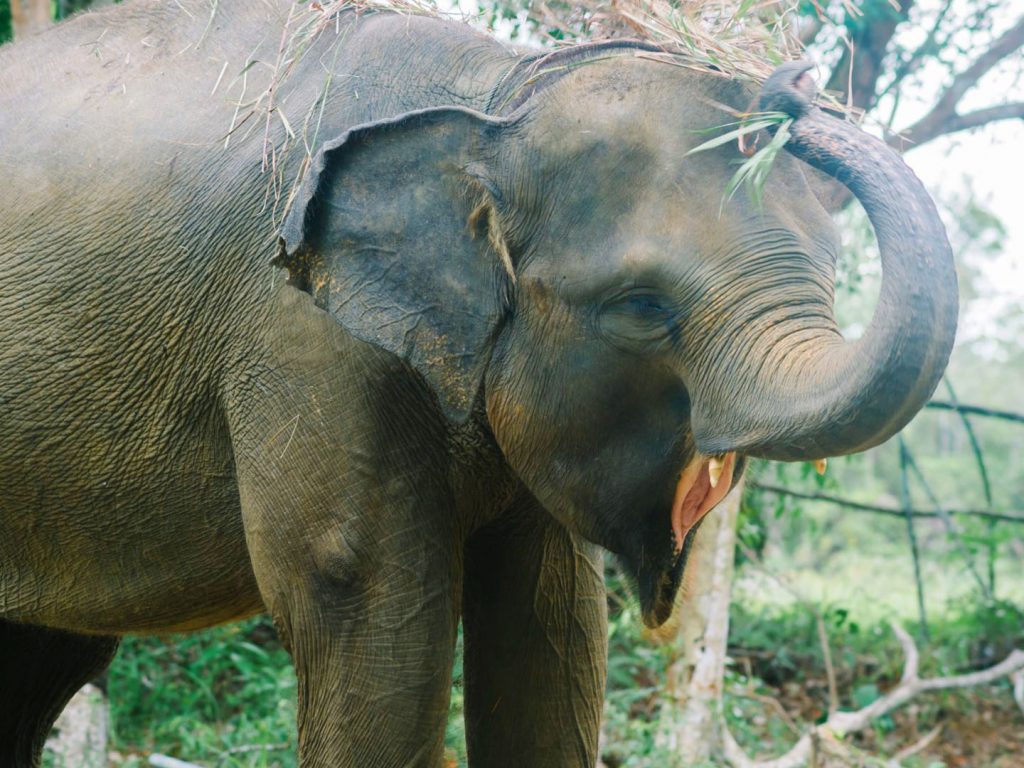 5. Visit an Eco Farm
Located in the same area as Safari Lagoi is Eco Farm, a 17 hectares haven of greenery where a variety of vegetables, herbs and fruits are grown organically. Educational tours are available, especially for urban dwellers to learn more about the sources of food and sustainable farming. Before leaving, have a taste of handmade 'rojak' (a local fruit salad) with fresh ingredients harvested from the farm, and sip on some sweet rosella tea.
Further away, EcoVillage Senggiling is another ideal spot for the little ones to explore and understand more about the environment. The site practices sustainable development and showcases how research efforts have led to the successful grafting of clove trees to overcome soil challenges.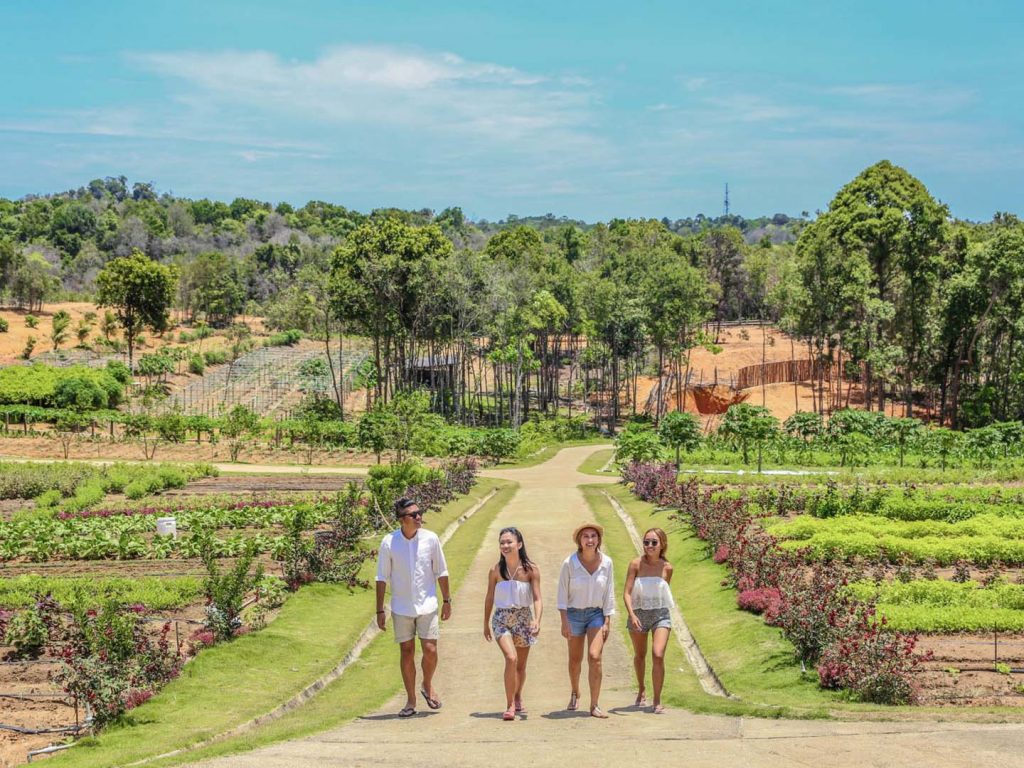 6. Discover Deep Blue Bintan
Love the underwater world? Indulge your inner mermaid by heading to the many snorkelling and diving spots in Bintan, where beautiful coral reefs and marine life await. While most resorts within Bintan Resorts offer snorkelling as an activity in the comforts of one's accommodation choice, travellers can also check out Lagoi Beach. As the only public beach in Bintan Resorts located in front of Plaza Lagoi, it is situated near a variety of shopping and dining options as well as public shower facilities.
Licensed scuba divers can also embark on daily dive trips with Max's Dive Centre at Nirwana Gardens, Sunfish Cove at Marjoly Resort or White Sands Island. Guests of Banyan Tree and Angsana Bintan can also play a part in the preservation of marine biodiversity by participating in the coral planting activities conducted by the resorts. For a truly unique underwater experience, try the Nirwana UnderSea Walk at Nirwana Gardens. This activity gears participants up with a unique helmet that allows for normal breathing as they stroll on the seabed and enjoy the fascinating sights of Bintan's marine life up-close.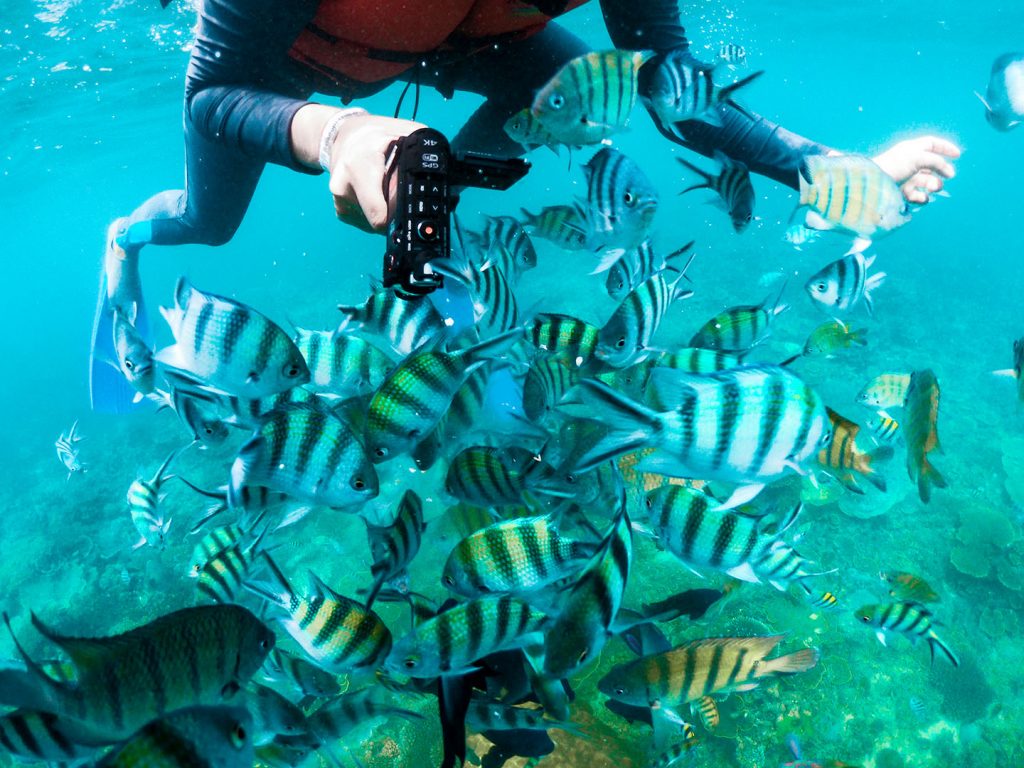 7. Hike Gunung Bintan
If adventure is in your blood, why not hike up to Gunung Bintan? Standing at 340 meters above sea level, the iconic mountain is suitable even for novice trekkers. Along the way, trekkers will catch glimpses of giant ancient trees, and wild animals like silver leaf monkeys and deers. Upon reaching the peak, take a break and admire the majestic landscapes Bintan. As you descend, stop by the small waterfall near the foot of the mountain. A dip in this "princess pool" is believed to bring one good luck.
This article was originally published on http://www.destinasian.com. All information is correct at time of publication.