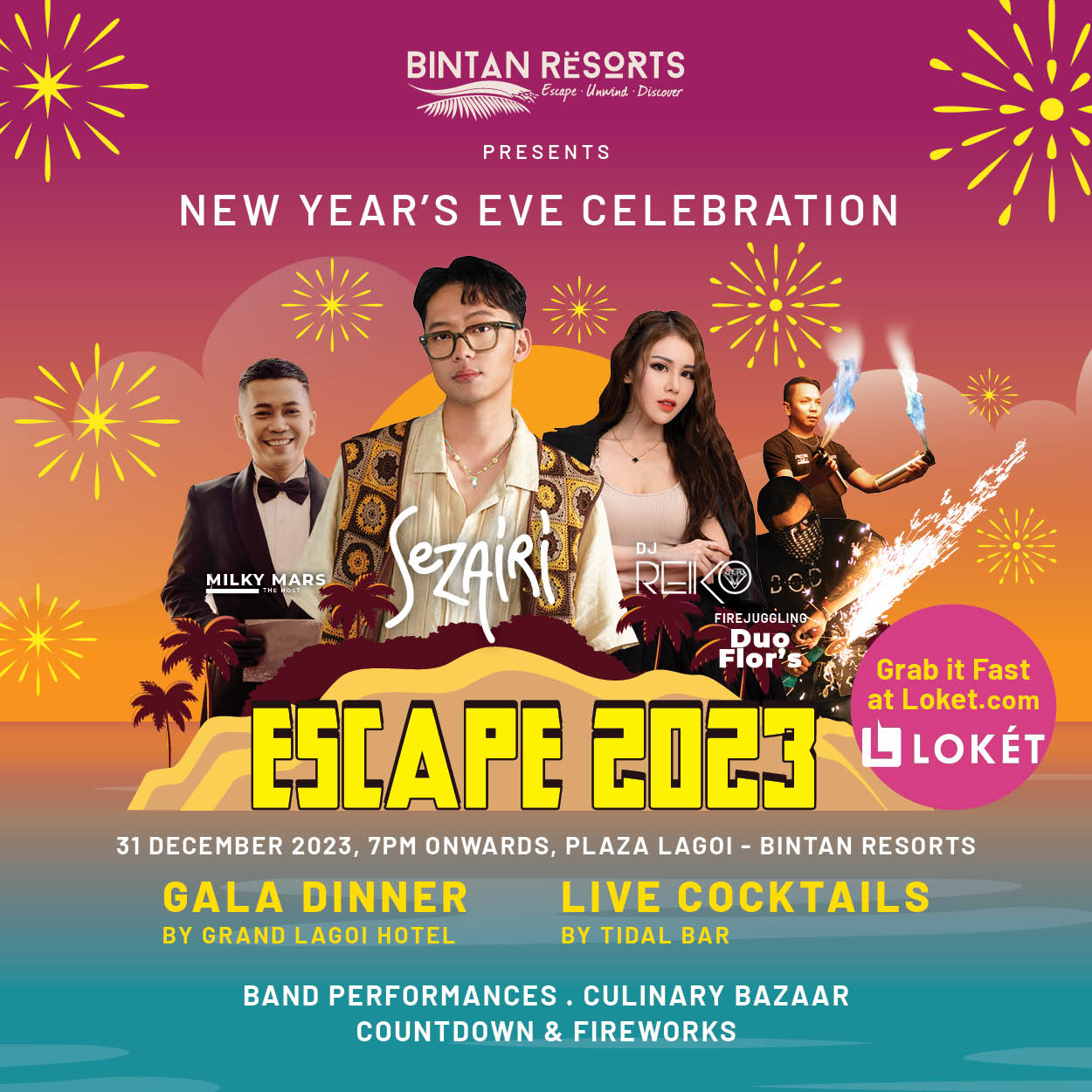 North Bintan – Bintan Resorts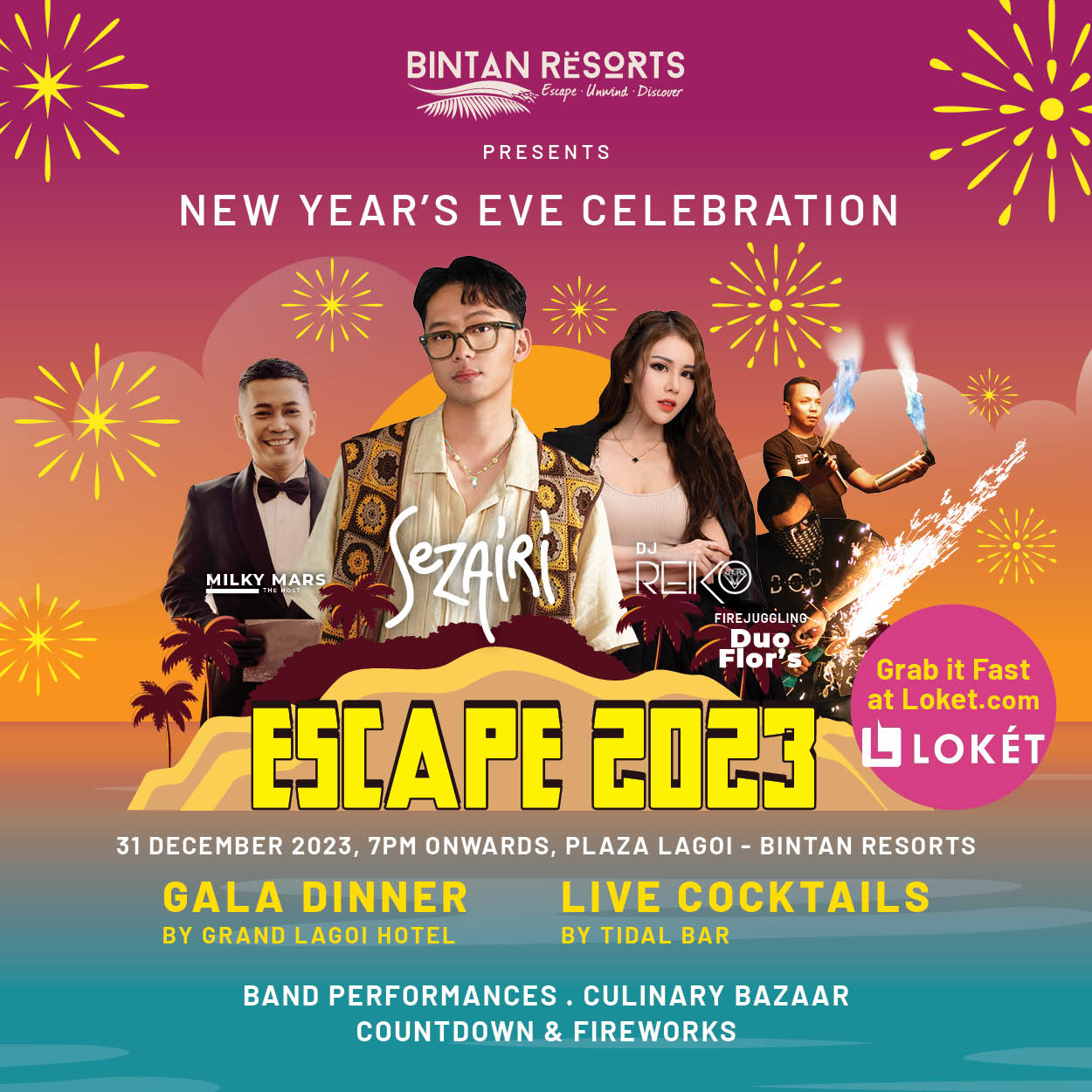 An award-winning, integrated resort destination, Bintan Resorts is home to world-class resorts, designer golf courses, and an array of reactional facilities and attractions. Taking up the entire northern coast of the Indonesian island, it is easily accessible via domestic flights from Jakarta, Pekanbaru or Matak to Bintan's Raja Haji Fisabilillah Airport located at Kijang, near Tanjung Pinang. Visitors arriving through Singapore's Changi Airport can reach the island via an hour-long ferry ride from Tanah Merah Ferry Terminal.
Lamak Basamo – Pujasera Food Centre & Lagoi Bay

Indulge in affordable local delights at Pujasera Food Centre, which is located about five minutes away by car from Bandar Bentan Telani Ferry Terminal. Keep a lookout for Rumah Makan Lamak Basamo, the flagship stall hailed for serving one of the best nasi padang dishes in Bintan.


Go for the famous "Hidang style" spread with dishes all laid out, where diners only have to pay for the consumed dishes—it's bound to leave you spoilt for choice. The stall also has another air-conditioned branch located at Lagoi Bay, just steps away from Lagoi Beach.

Can't quite decide where to begin? Here are four ways to best soak up this season's heatwave at Bintan.

Mama B @ Lagoi Bay – Kueh Lapis

Rated one of the best bakeries on Bintan Island, Mama B is a must-visit.

Kue Lapis

Using traditional recipes handed down from past generations, the bakery offers four mainstay cakes that are baked to perfection, namely Lapis Legit Bintan, Lapan Cake, Nastar, and Chiffon—all of which pair beautifully with a piping hot cup of coffee.

Goreng Pisang Keju – Rimba Jaya Night Market

Rimba Jaya is one of the best spots to hang out in Tanjung Pinang, especially after the sun sets. The area plays host to a night market, hawker center, hipster cafés, and plenty more. Due to the affordable prices here, Rimba Jaya is as popular among locals as it is with travelers.

Goreng pisang keju at Rimba Jaya night market.

The most highly raved about night market snack has to be the indulgent pisang goreng keju, which consists of banana slices deep-fried in homemade batter and drizzled with shredded cheese, sweetened condensed milk, and chocolate sauce.

Ice Chendol – Akau Potong Lembu Night Market

Carpark by day, open-air hawker by night, Akau Potong Lembu sees a stream of hawkers pushing their food carts from late afternoon until dusk.

Cendol Stall

Start with the mouth-watering local dishes before ending your evening with a bowl of the popular ice chendol, a bowl of shaved ice that's topped with red beans and green rice flour jelly, and drizzled with sweet gula melaka sauce and coconut milk.

Teluk Bakau Bay View Seafood Restaurant

Teluk Bakau Bay View Seafood Restaurant offers a true taste of seafood at its finest, with fresh fish, prawns, crabs, and squid prepared in various sauces. Whether you fancy it steamed, fried or cooked with black pepper, there's bound to be something to suit your tastebuds.

Menu at Teluk Bakau Bay View seafood restaurant.

For a unique dining experience, opt to dine in a hut along the beach and watch as the tides reveal the pearly white sands of Trikora Coast.

Otak Otak Street Stalls

Street stalls selling the delicious otak otak are a common sight on Bintan island.

Otak-otak streetfood stall

This local appetizer is barbecued over charcoal flames and wrapped in banana or coconut leaves for added fragrance. Made from fermented fish, prawn or squid paste, these savory treats will leave you wanting more.

Pempek – Local Food Stalls

An Indonesian fishcake delicacy, pempek can be found at various food trucks on Bintan island. Made of fish paste and tapioca, the chewy snack is served with rich sweet and sour sauce called kuah cuco (vinegar).

Bude Nino Ayam Presto


Follow the fragrance in the air and you'll find yourself stopping by Bude Nino Ayam Presto for ayam presto, a fried chicken dish that's marinated and cooked with a special blend of ingredients over long hours. Deep-fried until it's crispy and golden, the chicken is rendered extremely tender, with bones soft enough to eat.