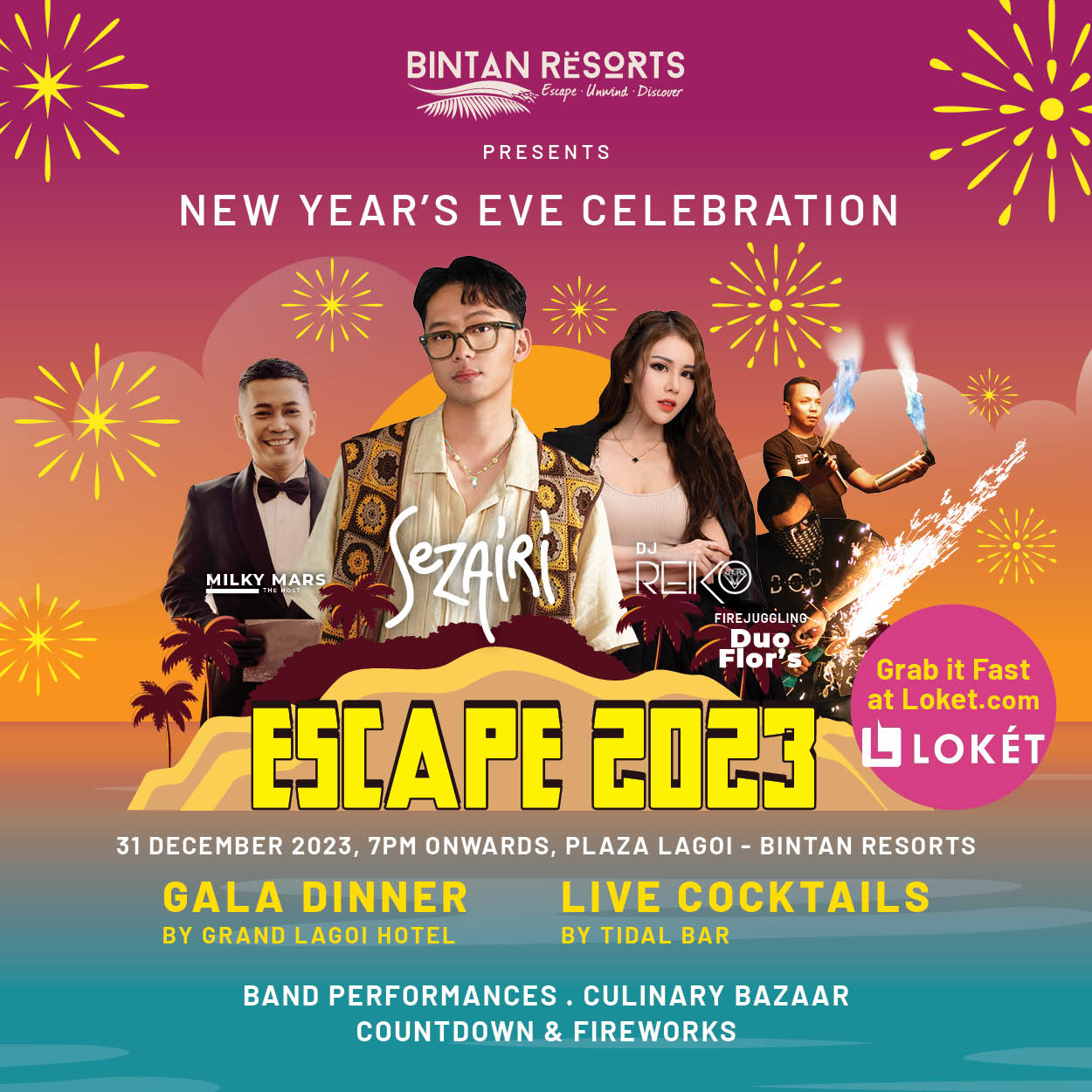 Parents are always on the lookout for holidays that cater to the whole family. From putting together a well-planned itinerary to ensuring that accommodation options are family-friendly, most people spend plenty of time researching options to ensure that everyone will have a great time.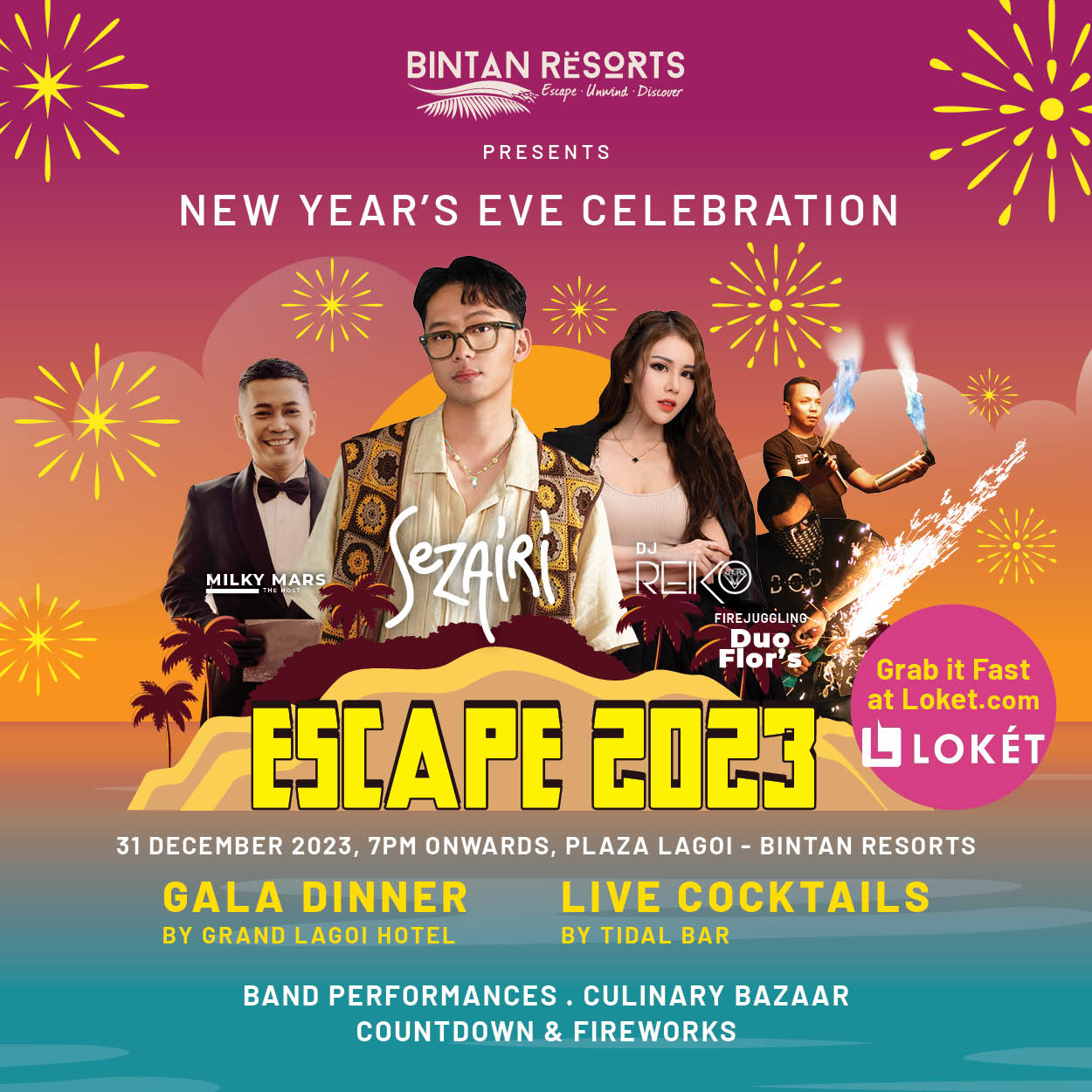 A solution to this sometimes-tedious process is none other than Bintan Resorts. Located on the northern coast of the Indonesian island of Bintan, the multi-award-winning integrated tropical beach resort houses an attractive list of hotels and numerous recreational facilities. We suss out 10 activities and attractions within and around Bintan Resorts, as well as three resorts on the island that offer kid-friendly facilities.
WHERE TO STAY IN BINTAN
Angsana Bintan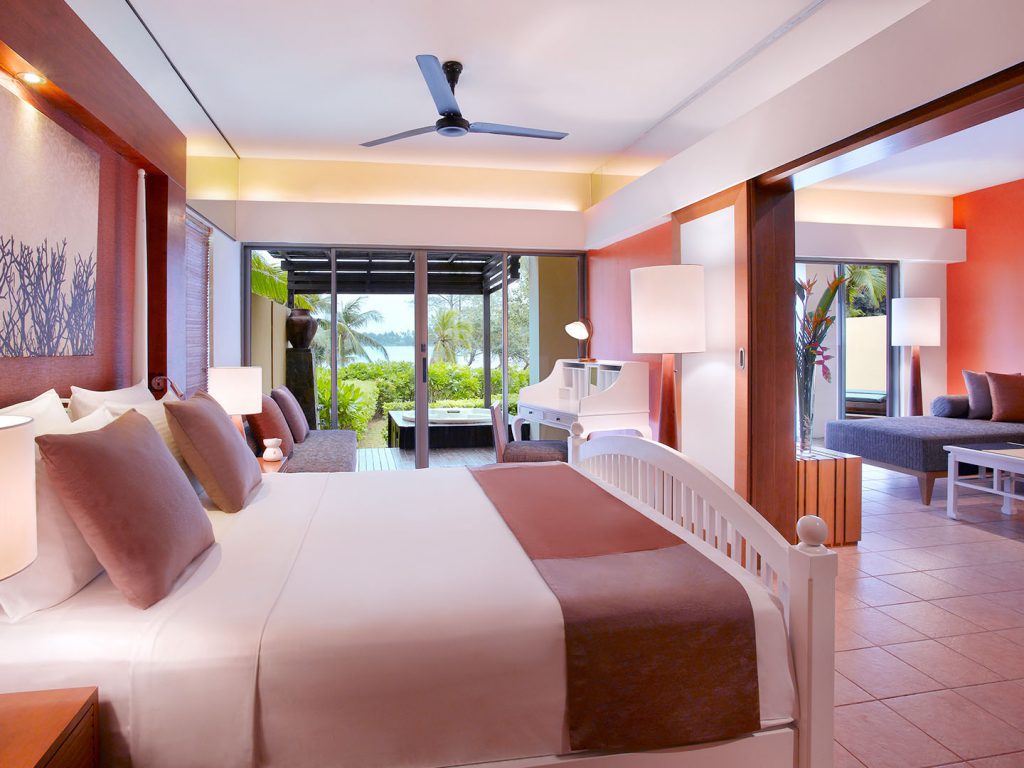 You don't have to give up on style for the sake of function at this family-friendly resort. Surrounded by breathtaking beachfront views, guests will be treated to an authentic local stay and experience warm hospitality from the staff. While the adults recharge at the award-winning Angsana Spa, children below the age of 10 will be entertained at the Kids' Club. 
Those in search of family activities can get involved in the resort's conservation efforts, such as replanting corals within the in-house conservation lab and releasing turtles back into the ocean. Head over to the resort's Marine Centre for a comprehensive list of water-sport activities or enjoy a game of golf on the 18-hole championship golf course designed by Australian professional Greg Norman.
Nirwana Gardens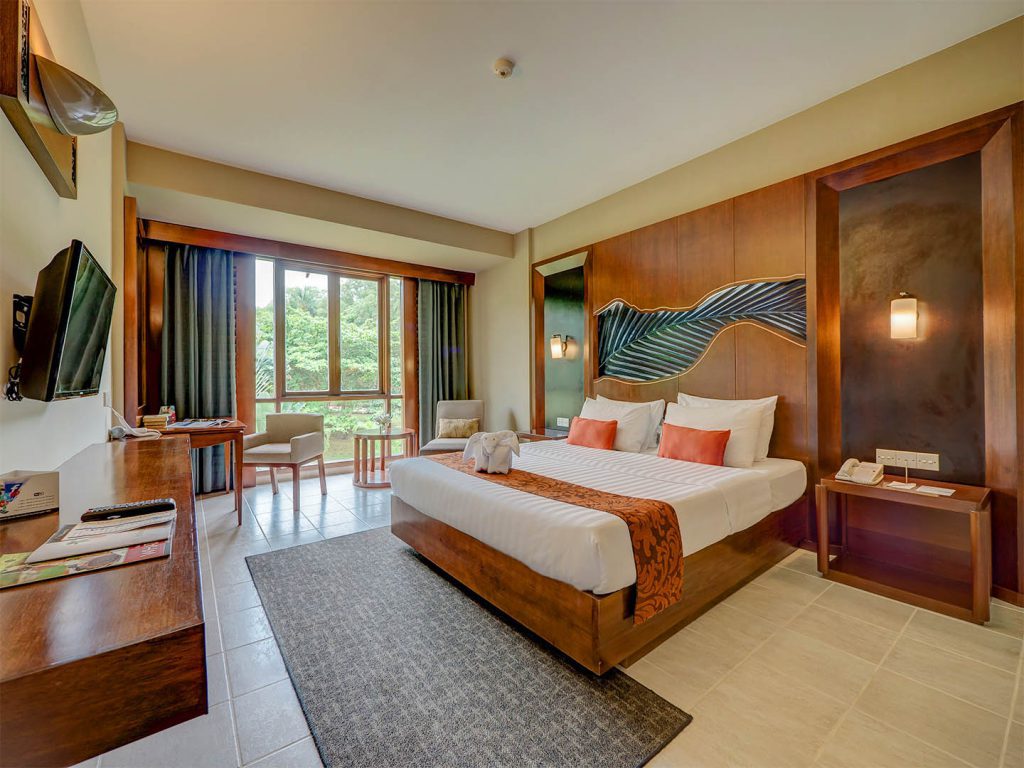 Spread out over 330ha, this is an integrated leisure, business and event destination that provides five accommodation options that are suitable for either a romantic getaway or family-friendly holiday. With its very own Nirwana Adventure-based Learning Zone (NABLEZ) Kids' Club, children will be able to participate in a fun range of activities. 
Being a beach resort, the Nirwana Gardens also provides adventure-loving parents the opportunity to explore the marine world with the Nirwana UnderSea Walk. And not only does The Beach Club offer a range of water-sport activities, guests can also explore Max's Dive Center (Update: Rebranded to Nirwana Gardens Dive Centre) for a session.
Club Med Bintan Island
Even on a family getaway, the adults will sometimes need to spend time away from the kids for a pamper sesh. Enjoy Club Med Bintan Island's Spa by Asmara, while trained Gentle Organisers (G.Os) keep a watchful eye on your little ones.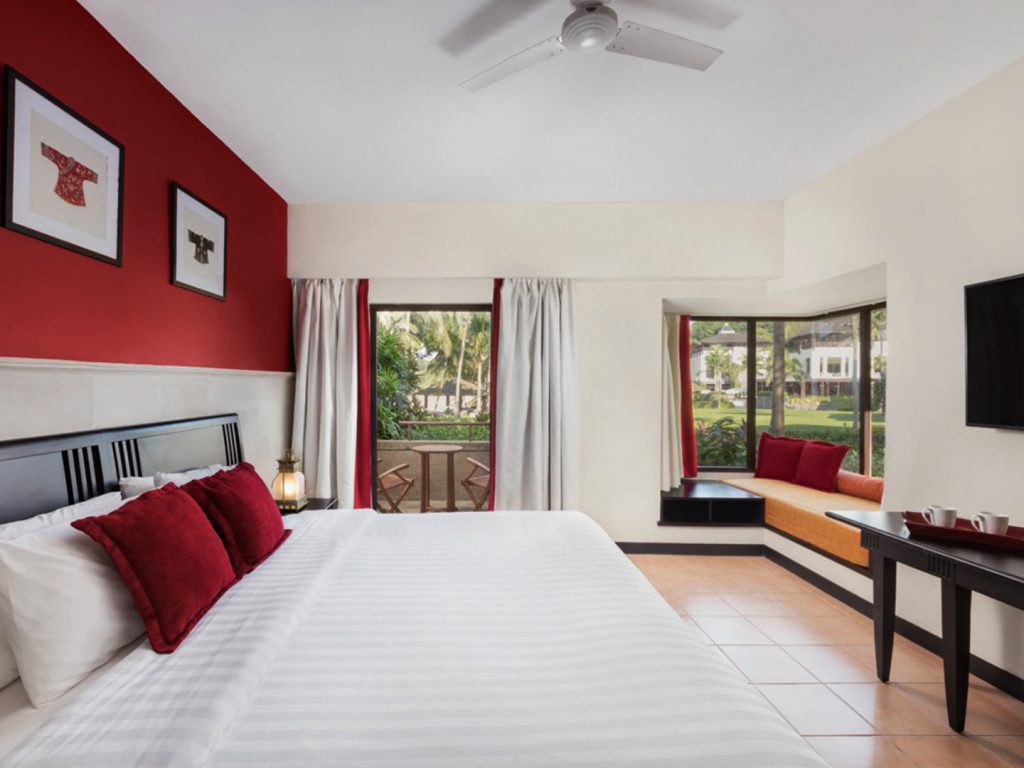 Other activities offered by the established resort include archery, canoeing, beach volleyball, the flying trapeze, parasailing, yoga, and more. For kids between the ages of two and 18, Club Med offers programmes at its signature clubs.
THINGS TO DO IN BINTAN
Lagoi Bay
There is no better place to slow down and recharge than at Lagoi Beach. As the only public beach in Bintan Resorts, parents can kick back and relax on an airbag, and quench their thirst with a fresh coconut. For the young and young at heart, hop on a mini-car with lights, known as an Odong Odong, or a mini train to explore Plaza Lagoi.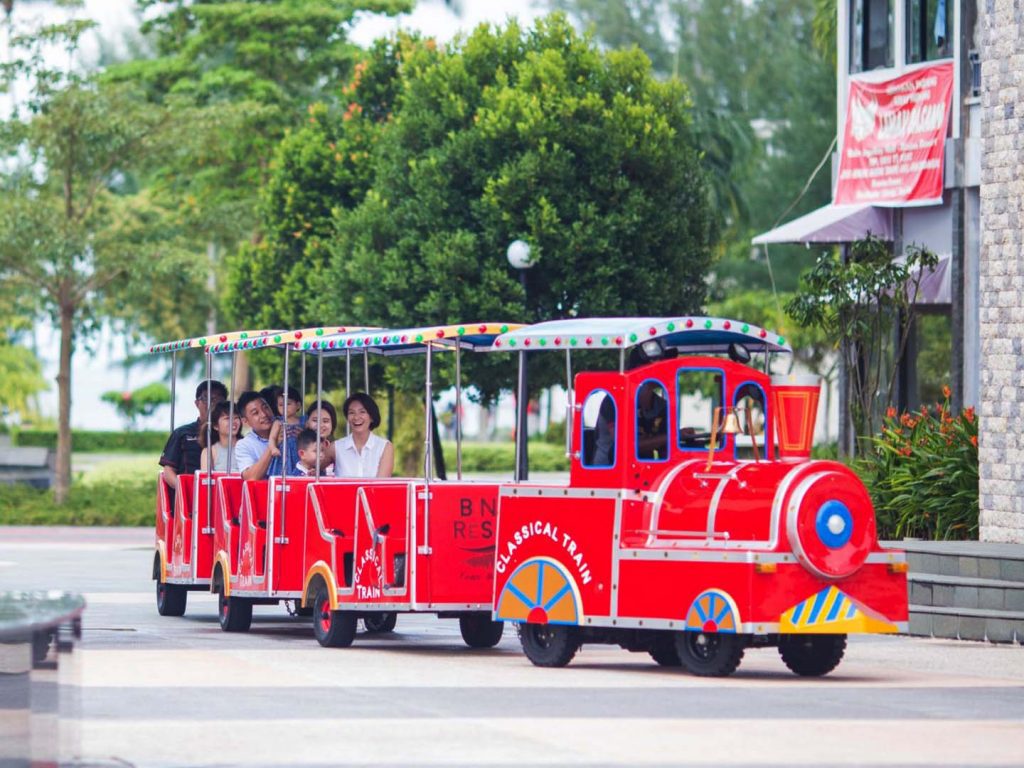 Just a stone's throw away from Plaza Lagoi is the Lagoi Bay Lantern Park (Update: No longer in operation) that features an underwater theme and larger-than-life-size lanterns. Each of the 21 brightly lit lanterns showcase an endangered marine or land animal that calls Indonesia home.
Chill Cove @ Treasure Bay Bintan
No beach resort getaway is complete without an afternoon or two spent frolicking in the water. Chill Cove @ Treasure Bay Bintan is home to the Crystal Lagoon, the first and largest manmade saltwater lagoon in Southeast Asia. Spanning more than six hectares, the lagoon offers a wide range of water activities which you can enjoy without having to worry about waves, rocks or jellyfish. For those who prefer to stay dry, Chill Cove @ Treasure Bay Bintan also features a good selection of land activities, from mangrove kayaking to ATV rides.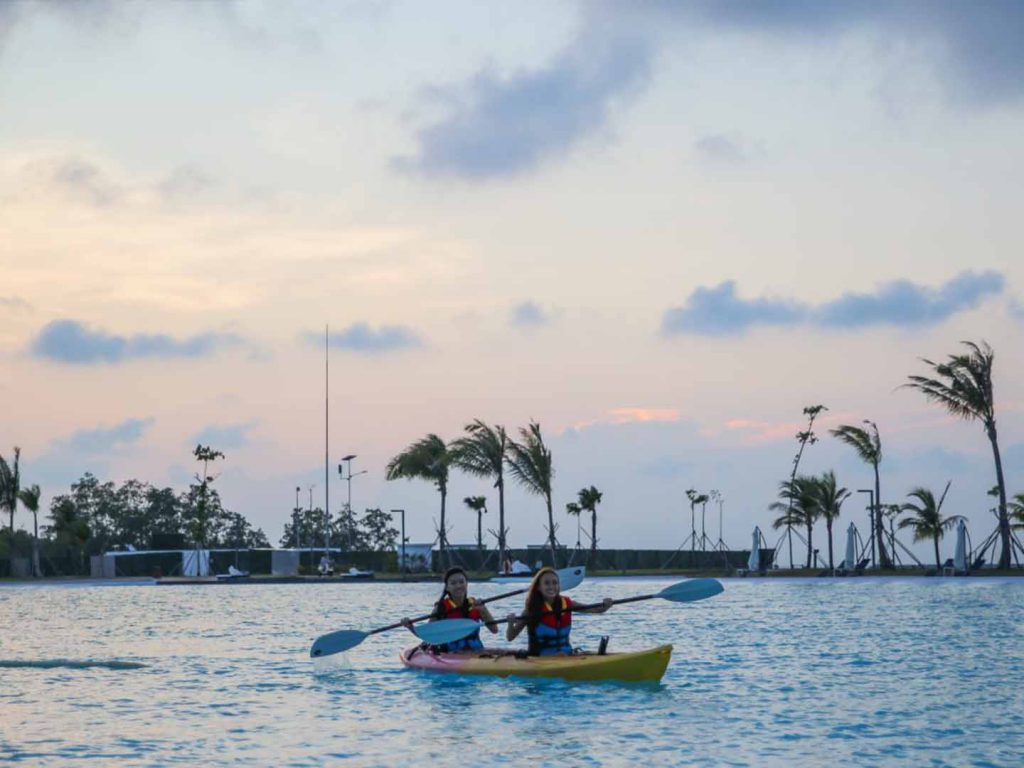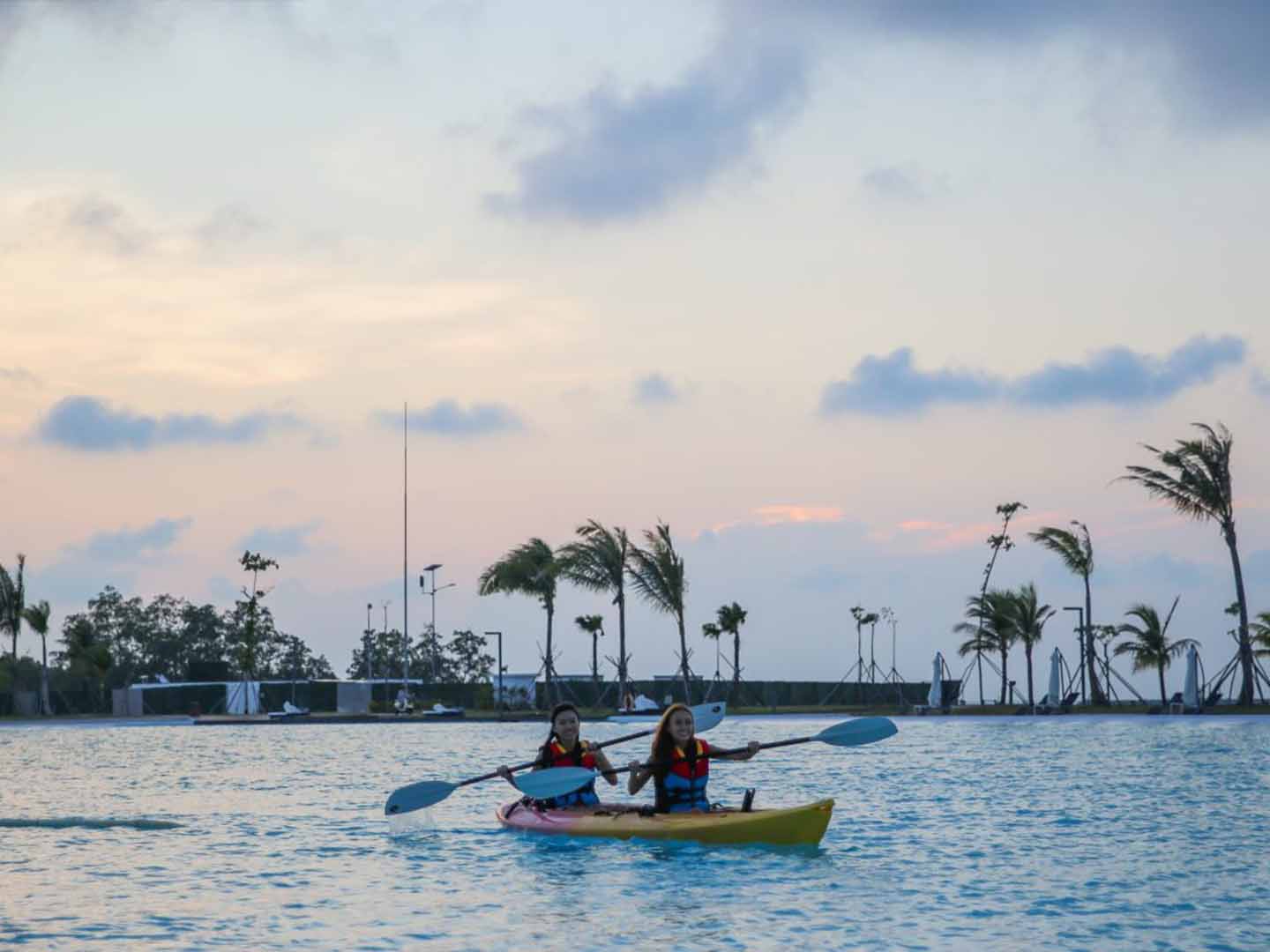 Adrenaline junkies can choose from riding all-terrain vehicles (ATVs), mangrove kayaking, riding the Aquaglide Sailboat, the Jetovator, or even a sea scooter. The crystal clear lagoon is the perfect backdrop for kid-friendly activities such as riding a mini electric ATV, jumping on a bouncy castle, playing on an inflatable bear water slide and setting off on a solar boat ride.
Mangrove Tours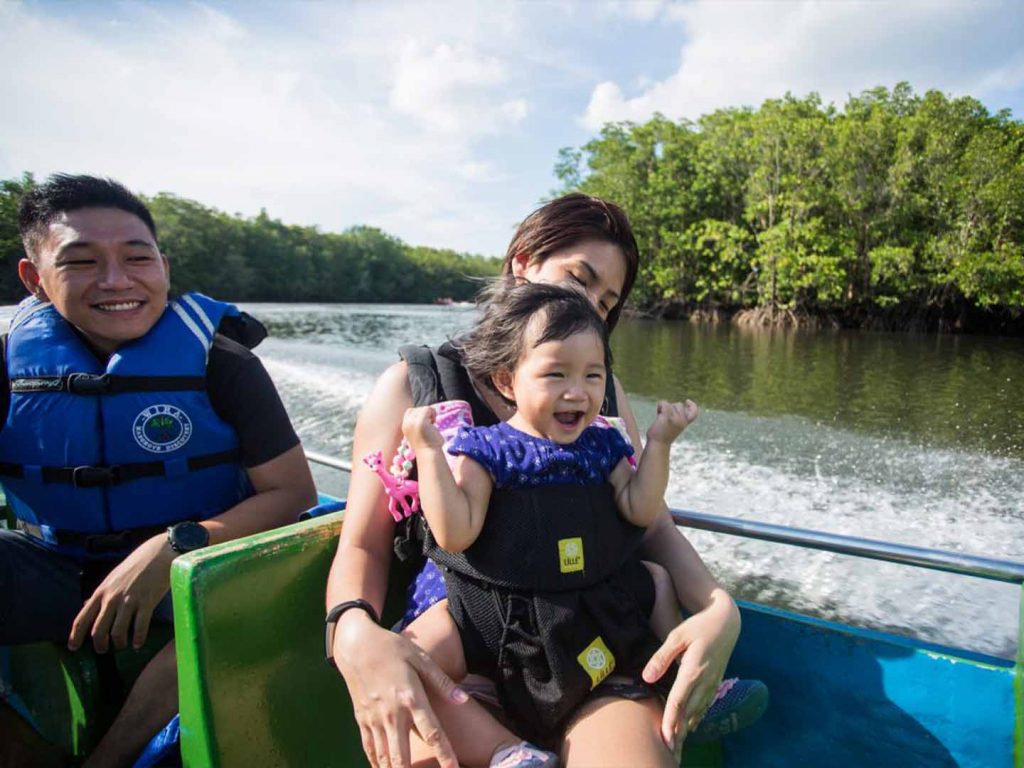 Mother Nature beckons all adventure-seekers to the Mangrove Discovery Tour through Bintan Resorts' rich mangrove forests. For 1½ hours, the eco tour takes you through the waterways of the Sebung River, where over 70 mangrove species can be found. In the day, guests can observe the myriad of flora and fauna that live in the lush forest. Come nightfall, the mangrove tours offer guests a chance to get a glimpse of fireflies around the mangrove trees – a magical way to end the night.
Safari Lagoi and Eco Farm
Another option for those who wish to be closer to nature is the Safari Lagoi and Eco Farm. An array of rescued and endangered animals such as the orangutan, Komodo dragon, sun bear, elephant and crocodile are housed on the farm, and it is also home to various harvests. Explore the rice fields, dragon fruits and other seasonal crop that are grown on the land, as well as sample sweet rosella tea, fresh fruit and rojak made with harvested ingredients.
Tanjung Pinang
Not far from Bintan Resorts, sits the main town of Bintan that serves up a truly authentic local experience. The local morning markets at Tanjung Pinang provide you with the perfect start to your day. Immerse yourself in local heritage and culture while browsing through dried foodstuff, electronic goods, apparel, antique ceramics and handicrafts.
Pulau Penyengat
Just 10 minutes from Tanjung Pinang is a place where you can journey back in time and explore the Malay Kingdom's rich history. Make your way to this island via a Pompong, or small-motorised boat, before hopping on a motorised rickshaw (a becak) that will take you to the island's historical sites. Scattered around the island, which measures 2km in length and 800m in width, are old palace ruins and a historical mosque. 
Be inspired by stories of national hero Raja Haji Fisabilillah, poet and writer Raja Ali Haji, and other former rulers, and see the remnants of the last Malay kingdom that still bears its iconic green and yellow hues. Visible from the mainland, the Masjid Raya Sultan Penyengat, or grand mosque of the Sultan of Riau, stands as one of the oldest mosques in Bintan. Built in the 1800s, the mosque also houses a rare handwritten Quran manuscript that dates back to over 150 years.
Senggarang Village
Venture to the south-western coast of the island that was once a settlement for the ethnic Chinese, to treat yourself to a short respite. Built over the sea, the village houses several of the oldest temples in Bintan. One such temple is the Vihara Dharma Sasana that was built to give thanks for the safe sea passage of the early Chinese settlers. Apart from the four temples, there is also a series of majestic deity sculptures. 
Just a stone's throw away sits the Banyan Tree Temple. Having given way to nature, visitors can explore the grounds where the thick, twisting roots of the ancient banyan trees have entwined with the structure.
Trikora Coast
Just an hour away from Bintan Resorts are four beautiful beaches that make great spots for a picnic. Rent one of the many little sheltered huts that line the beaches from the locals during the weekend. Along the scenic stretch, you will find local boat-makers, too, whom you can observe creating traditional fishing boats.
Grotto Santa Maria
Proving that the island of Bintan is filled with history and religious harmony is another cultural heritage site located opposite Trikora Point 4. This site tells the story of Jesus Christ's last day on earth through 14 Stations of the Cross that are carved in limestone.
Panglong Village
Travel North along the eastern coastline, and be greeted by Bintan's largest sea gypsy village. Home to sea gypsies who spend their entire lives on the sea as nomads, the village is a chance for visitors to experience local life first-hand. From stilt houses on the waters to salted fish being dried in the open, it is a treat for city dwellers who rarely have the opportunity to witness and experience true rural life.
This article was originally published on YoungParents.com.sg.
All information is correct at time of publication.