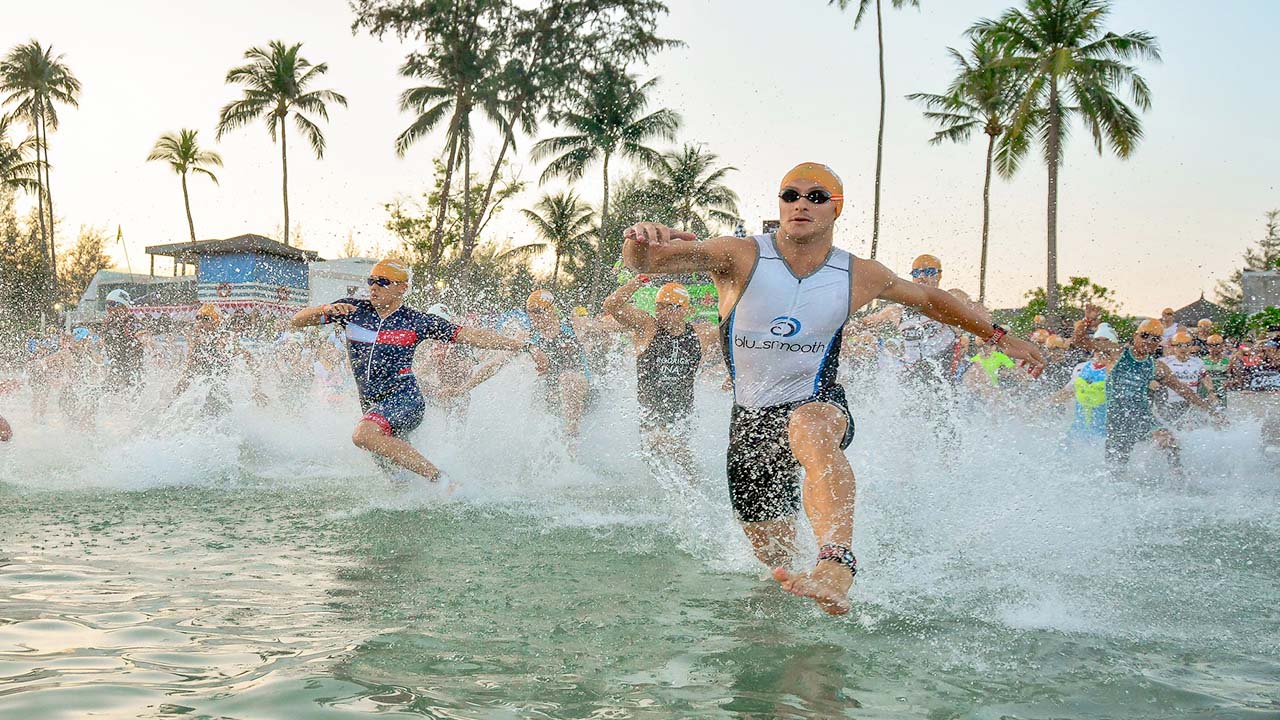 Calling all adrenaline seekers and get ready to push your limits on an extraordinary journey at the Bintan Triathlon 2023 by TriFactor on the 21st of October 2023!
Save the date, secure your spot, and be the first 150 contestants to get an incredible 30% off the registration fee by filling out our survey form below. Remember, this incredible opportunity only last for the FIRST 150 contestants, so don't miss the chance to be a part of Bintan Triathlon by TriFactor 2023 with an incredible discount!
***
About The Event
Triathlons are an endurance multisport race that includes swimming, cycling, and running at different distances.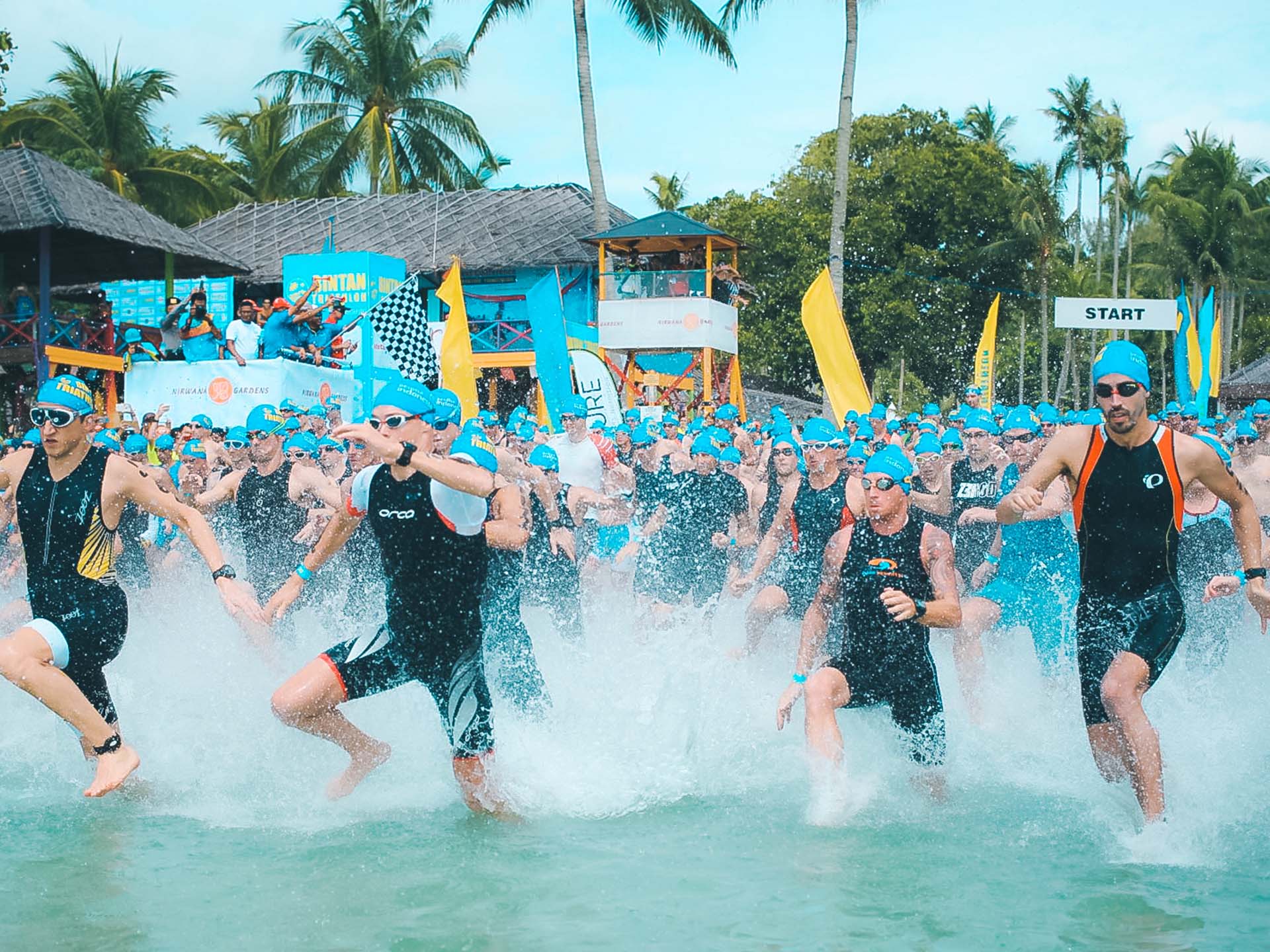 The triathletes are in direct competition for completing the race fastest, with each segment being followed by an additional discipline time. The triathlete trains to carry out endurance, strength, and speed.
Bintan Triathlon by TriFactor 2023 is Bintan Resorts' huge comeback to a massively participated sporting event after the long-overdue pandemic, which had stopped the series after over ten years of operating, in 2019.
Check our Triathlon past event.
This year, Bintan Resorts aims to bring back the highly-anticipated event with a new partner, bringing new fun, and exciting programs to all participants!
About The Organizer
The TriFactor is an in-house brand created by Orange Room and it is Bintan Resorts' official partner for Bintan Triathlon by TriFactor 2023. The organizer began operating in Singapore in 2009 and has expanded regionally since 2017. The TriFactor Series is now held in several Asian countries, including the Philippines, Vietnam, Indonesia, Malaysia, Thailand, Singapore, and China. Their event has given local as well as global participants a chance to meet and connect with other triathletes from around the globe. Their goal is to bring sports communities together.
The TriFactor Sporting Practice focuses on family, fun, and discovering your community. Popular with its unique pool of participants, they have not only participants from diverse backgrounds but from all different types of sports skills and levels. TriFactor has always created events that are suitable for all members of the family, disciplines, and levels of complexity, including TriFactor kids and seasoned athletes.
TriFactor is deemed to be a revolutionary with a holistic platform that assists its members' progress in Training, Recovery, and Assessment. Not only that, their events and platforms use proprietary technologies such as VRX (Virtual Race Platform, Tri-Factor App, FatCat (Hybrid Racing App), and the Looop Map (fitness and lifestyle) application, which definitely help you achieve your fitness goals and aspirations to the fullest extent possible.
About The Venue
Set against the breathtaking backdrop of vast natural beauty, Bintan Resorts — as the host — is a perfect place to challenge your physical and mental prowess in style. Lace up your running shoes, hop on your bike, and dive into the turquoise-blue water as you tackle the ultimate test of endurance.
It's not just about the race, Bintan Resorts is a true paradise, with luxurious beachfront resorts, lush greenery, and pristine beaches. After crossing the finish line, relax and unwind with a rejuvenating spa treatment of basking in the sun while sipping a refreshing tropical cocktail.
Bintan Resorts has been a premier sporting events destination with its world-class facilities such as standardized roads and axes of comm, a huge plaza that can accommodate up to 3000 participants, and scenic tropical and coastal views of Bintan Island.