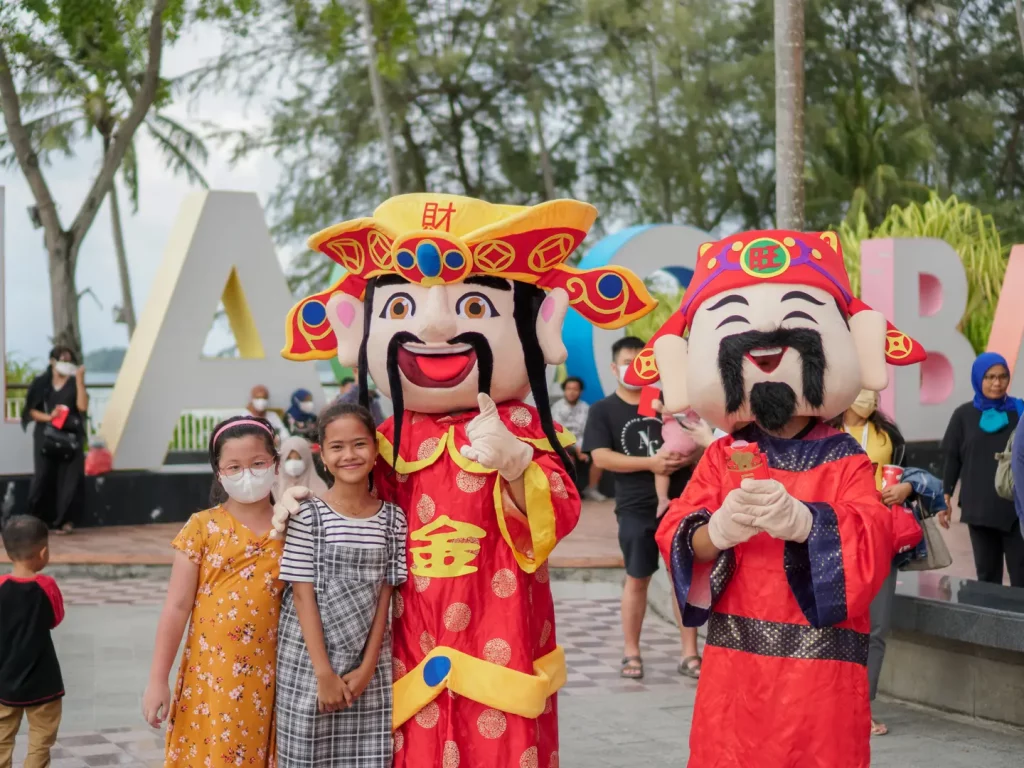 Hop on to Bintan Resorts' very own Lagoi Bay Plaza to celebrate Chinese New Year 2023 — the Year of the Rabbit — with an abundant lists of attractions and giveaway for you to enjoy!
Rabbit is often associated with the symbol of longevity, peace, and prosperity in Chinese Culture hence this year is deemed as the resurgence of hope out of the positive outlook. Discover the hope within you from the city life in our secluded resorts and celebrate the beginning of the new year on the traditional lunar calendar by hovering into Bintan Resorts to enjoy festivals and events free for all!
Starting from 10am, you wouldn't want to miss a fun-filled day with giveaways for everyone to enjoy!
Lion and Dragon Dance
Take part in a day-long free event throughout the Sunday as there will be multiple live performances, such as live music, lion and dragon dance (Barongsai), and firecrackers at separate times from 10am to 5pm for you to enjoy together with your loved ones and family!
As a symbol of power, wisdom and superiority, lion dance is a popular tradition that becomes essential for many Chinese festivals or big occasions across Indonesia. Many people believe that it could bring good fortune and chase evil spirits away.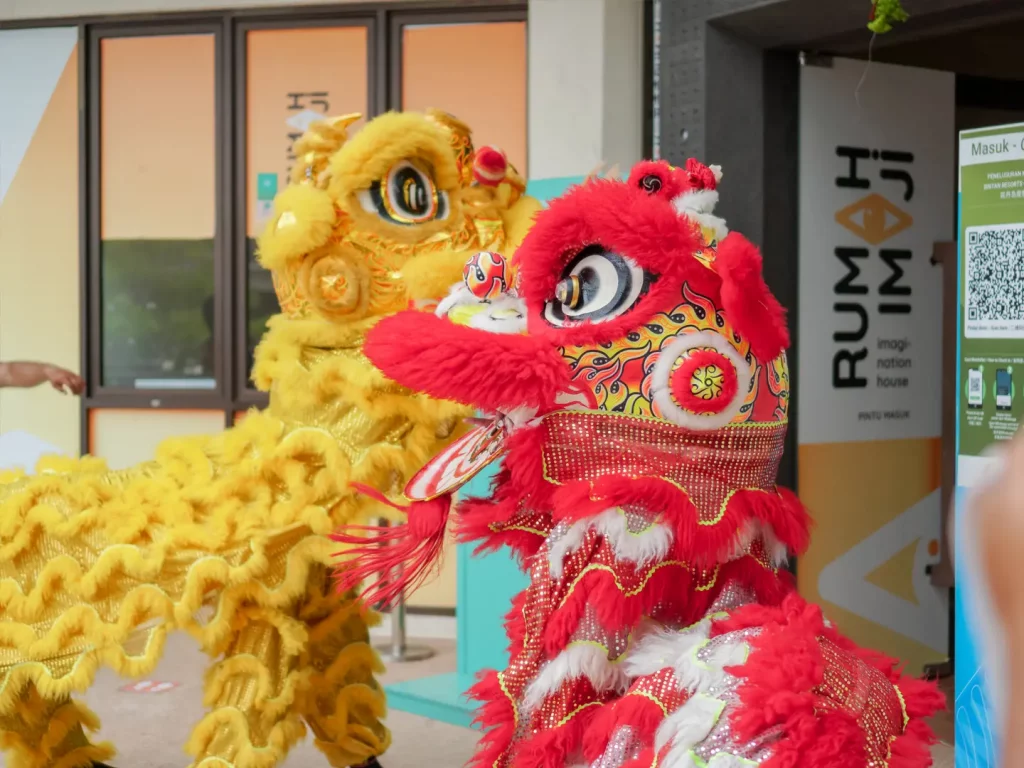 Performed in a color coordinated lion fused with traditional dragon-inspired costume, the two well-trained dancers exhibited lion-esque dances, thrilling stunts and acrobatic martial arts that will leave your mouth wide open. In addition to that, enjoy a soothing, yet gripping music of beating drums, clashing cymbals, and resounding gongs that elevates the nobility of the performances to the next level.
Aside from the magnificent lion dance, dragon dance is also popular among Chinese New Year celebration. Associated with Chinese tradition of worshiping dragons, many believed that the dragon has control over water, rain, hurricanes, and flood. As of that, they are often linked as a representation of power, strength, and good luck.
Performed by a dozen trained dancers, dragon dances are often expected to showcase a well-coordinated choreographed dance of meters long of the dragon. In theme of luck, the dragon has always represented the color red, as a symbol of luck, joy, and happiness, and the performance itself is said to drive evil spirits away and to charm people with good luck and blessings.
Don't miss out on these essential Chinese New Year 2023 traditions in Bintan Resorts!
Decorations and Firecrackers
Light up your Chinese New Year holiday mood by participating in the firecracker shows that will be present during the festivals! Derived from a long history in mainland China, many people believed that lighting a firecracker helped them to steer clear of evil spirits. On top of that, many people enjoy the explosive, yet intriguing sounds of firecrackers as it enhances the festive atmosphere.
In the spirit of Year of the Rabbit–which promotes peace–the plaza is also set to become as festive as it features luminous bright red lanterns along with adorable rabbit-related decorations!
Often interpreted as a symbol of reconciliation, peace, and forgiveness, these colorful lanterns are popular in many places, not only because of what it represents, but also how beautifully ornamented the surroundings when it lights up-or-not! As for that, Bintan Resorts' striking views in red and bold-excitement awaits you to capture!
Bazar and Food
Keep yourself energized and avoid being hungry as an abundance list of food stalls in Plaza Lagoi will be all opened for your ultimate Chinese New Year celebration feast!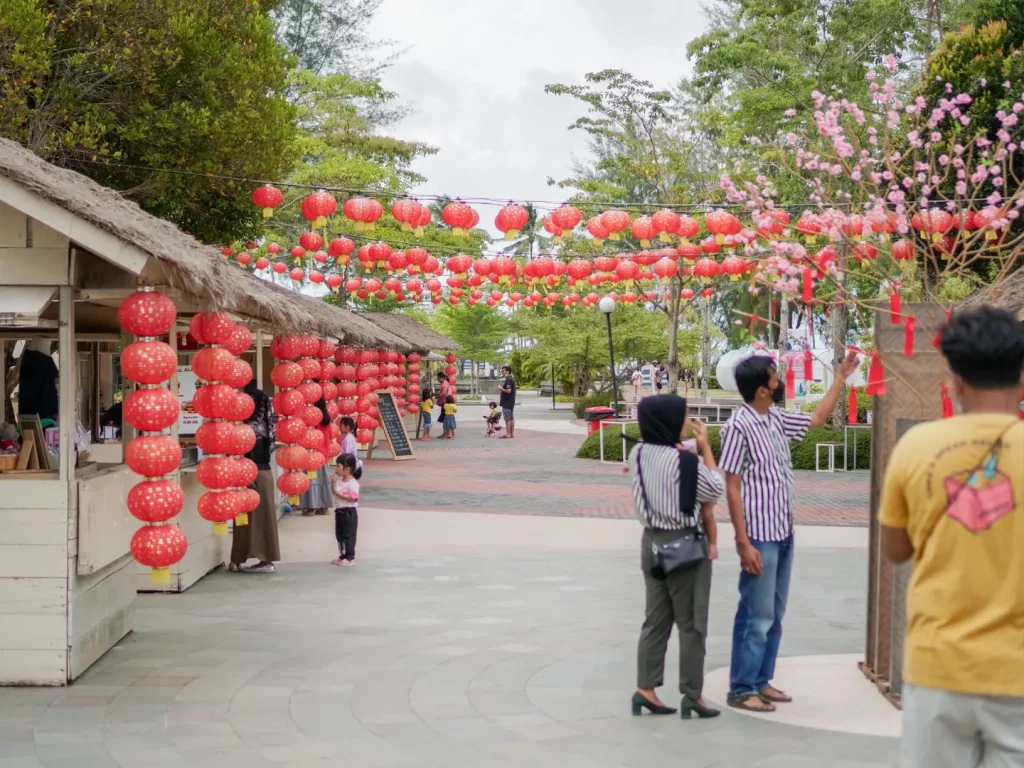 This newly constructed Kampung Peranakan in Plaza Lagoi represents the liveliness of Indonesian traditional market, adjoined together with contemporary murals that shows everyday life scenery in Indonesia.
Packed with a variety of food options from the all-time favorite Local delicacies such as fruit salad with sweetened peanut sauce (Rujak) and traditional meatball soup (Bakso) to international ones like Burger and Hainan Chicken Rice. Don't worry about refreshment as the stalls are filled with a bunch of fresh drinks booths such as ice cream to soft drinks counter (Enyot Enyot).
Capture yourself in this picturesque market and treat yourself to these mouth-watering catalogs and celebrate the festive Chinese New Year you deserve!