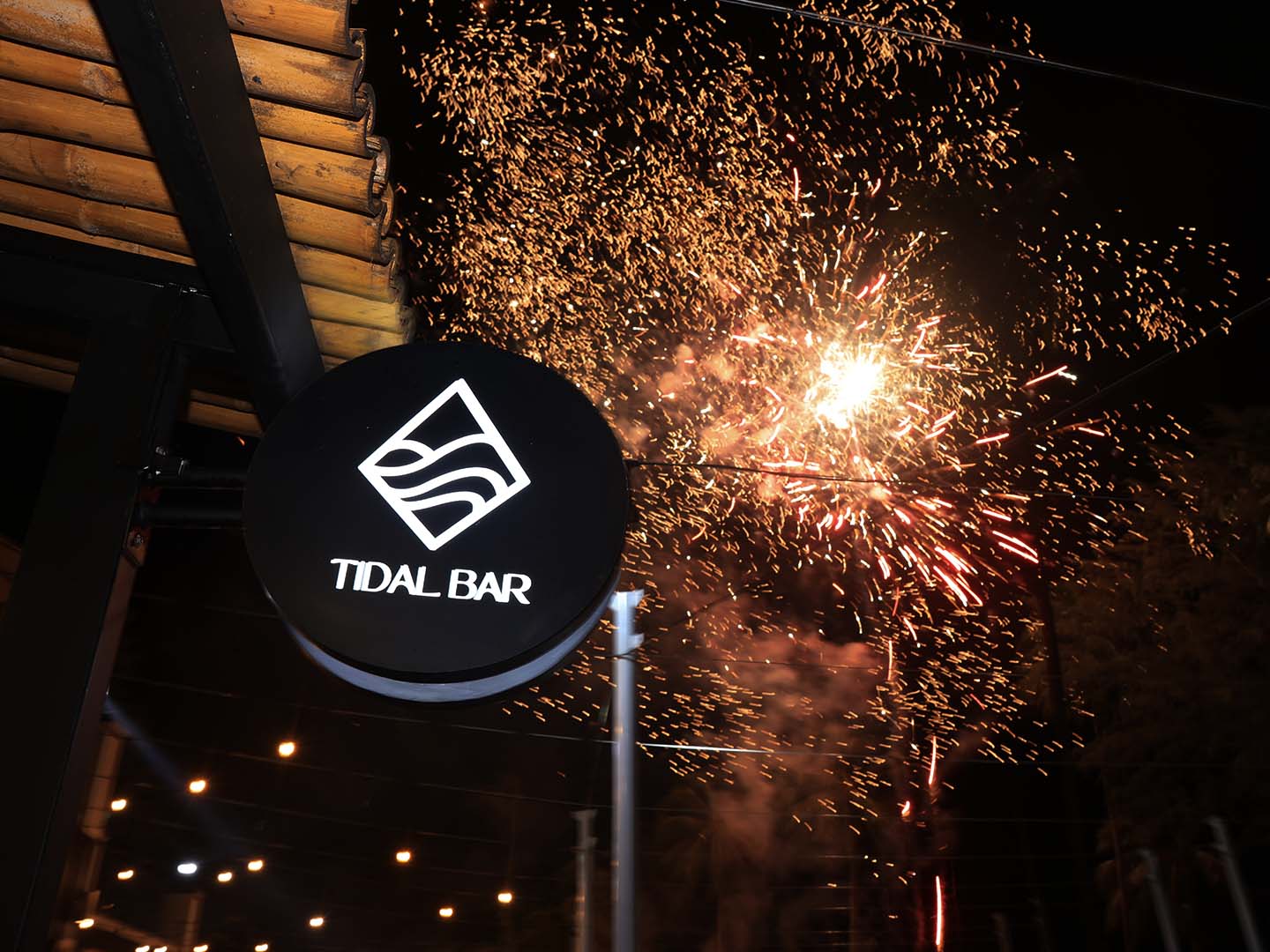 The Tidal Bar event is back and it's bigger than ever! Last time, our Champion's Night event was attended by over 150+ guests and it was a hit. We couldn't back down from the previous one so the only option was to go above and beyond.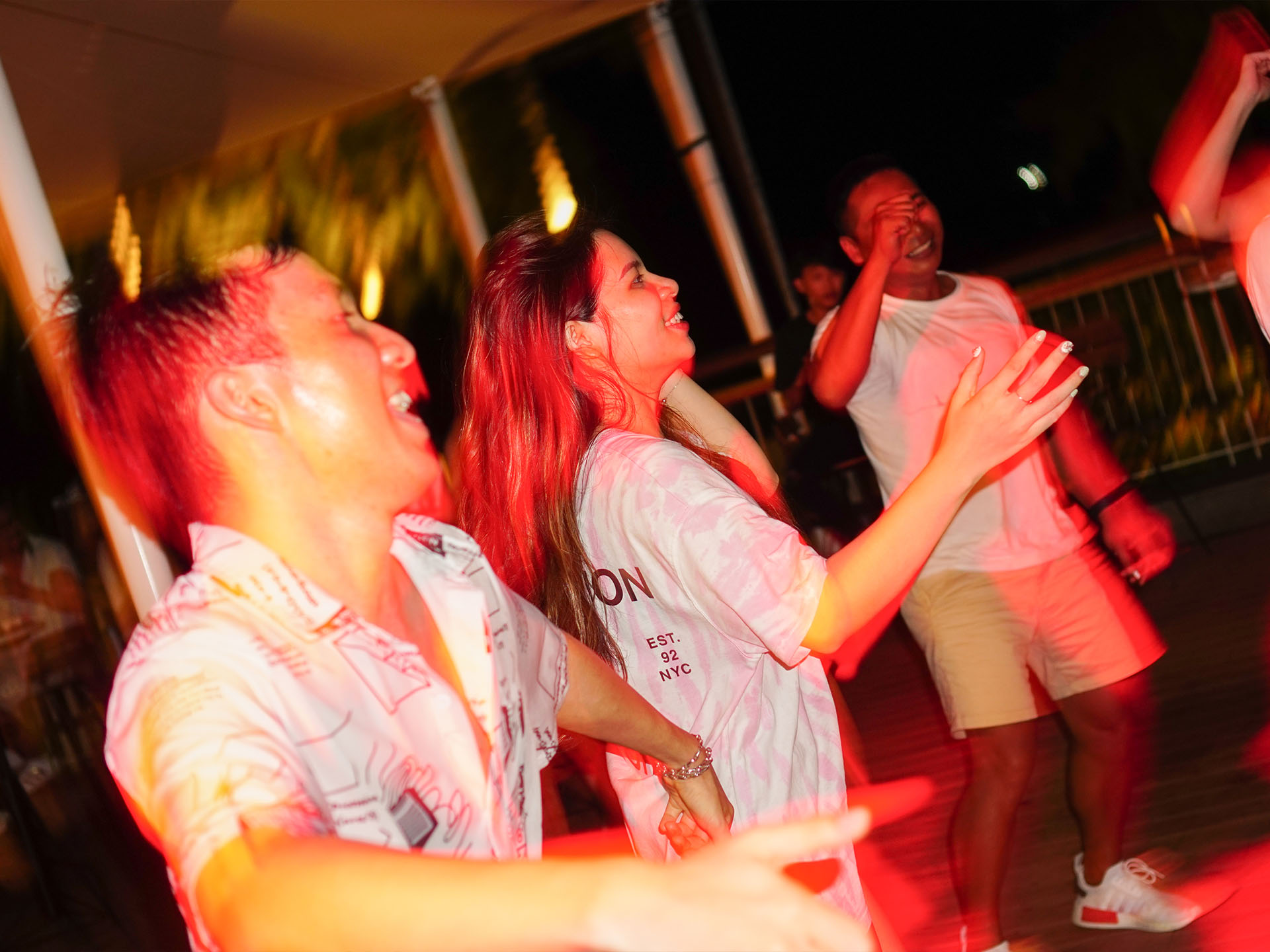 Our guests are having the time of their life
Ride the waves of excitement on Saturday, August 26th, as Tidal Bar Event: Virgo's Night came in full force with DOUBLE the entertainment than before. The seaside cocktail bar is set to transform into a night of music and entertainment that will keep you grooving till you couldn't handle it anymore (trust us, it's gonna be fun!). Don't believe us? We have just the thing for you
Watch our past event here: Champion Nights: Tidal Bar's Football-Themed Night
If you enjoy the vibe of the party in the video, you will definitely love this one!
Ride the Sound Waves – DJ Performances
Your favorite DJ is back back back again! DJ Soju will be back to keep your feet moving and dance until you forgot that you're already on your fifth shot… yes, she's that good! If you love a combination of house music, chart-topper, and dubstep, she'll definitely let you rock your world.
Ignite the Night – Fire Juggler Performances
This is the newest addition to our list of tidal bar event entertainers. Prepare to be spellbound by the display of fiery enthusiasm, literally, and skills of the Duo Floor's Fire Jugglers.
Watch them manipulate flames with precision creating a spectacle that's nothing short of mesmerizing. We can ensure you that the fiery dance of light will add an extra layer of excitement to the night, leaving you captivated and wanting for more.
Watch their past performance here: Fire Juggling by Duo Floor
Unleash Your Inner Wild – Lady Star Dancer
Indulge your sense with the sultry moves of our guest dancers who will set the stage ablaze with their seductive performances. Along with our invited local models, their presence and choreography will add a touch of allure to the evening, inviting you to let loose.
Don't get stiff, just get striking. If you're afraid to dance on the dance floor, these dancers will definitely help you to release your nerves and help you to enjoy the night to the fullest. You wouldn't want to miss that right?
A Sky Full of Sparks – Fireworks
Firework performance is an essential part of the Tidal Bar event, in fact, it is pretty popular among locals here. We recommend you prepare your camera and take a break from drinking to commemorate the moment.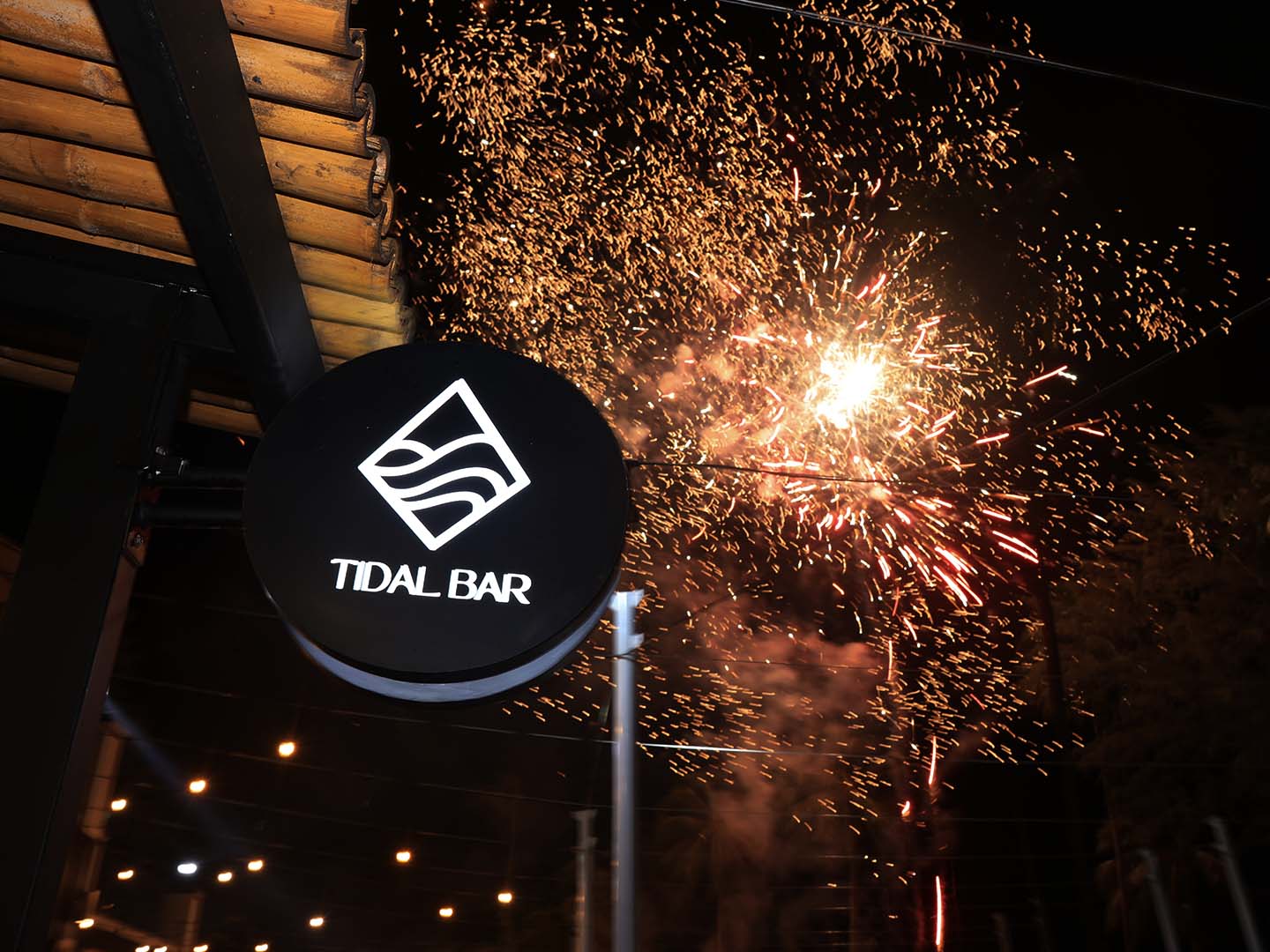 This is a great opportunity for you and your friends to showcase pretty pictures and videos on your Instagram stories. Don't miss out the que from our DJ and MC when the firework performance is about to begin! Share your best moments and tag us @bintanresortsofficial on Instagram for a repost. We can't wait to personalize our page for you!
***
Getting to Tidal Bar
The organizers will provide FREE roundtrip land transfer from all resorts in Bintan Resorts to Tidal bar. You can request the free ride anytime you want within the time of the events.