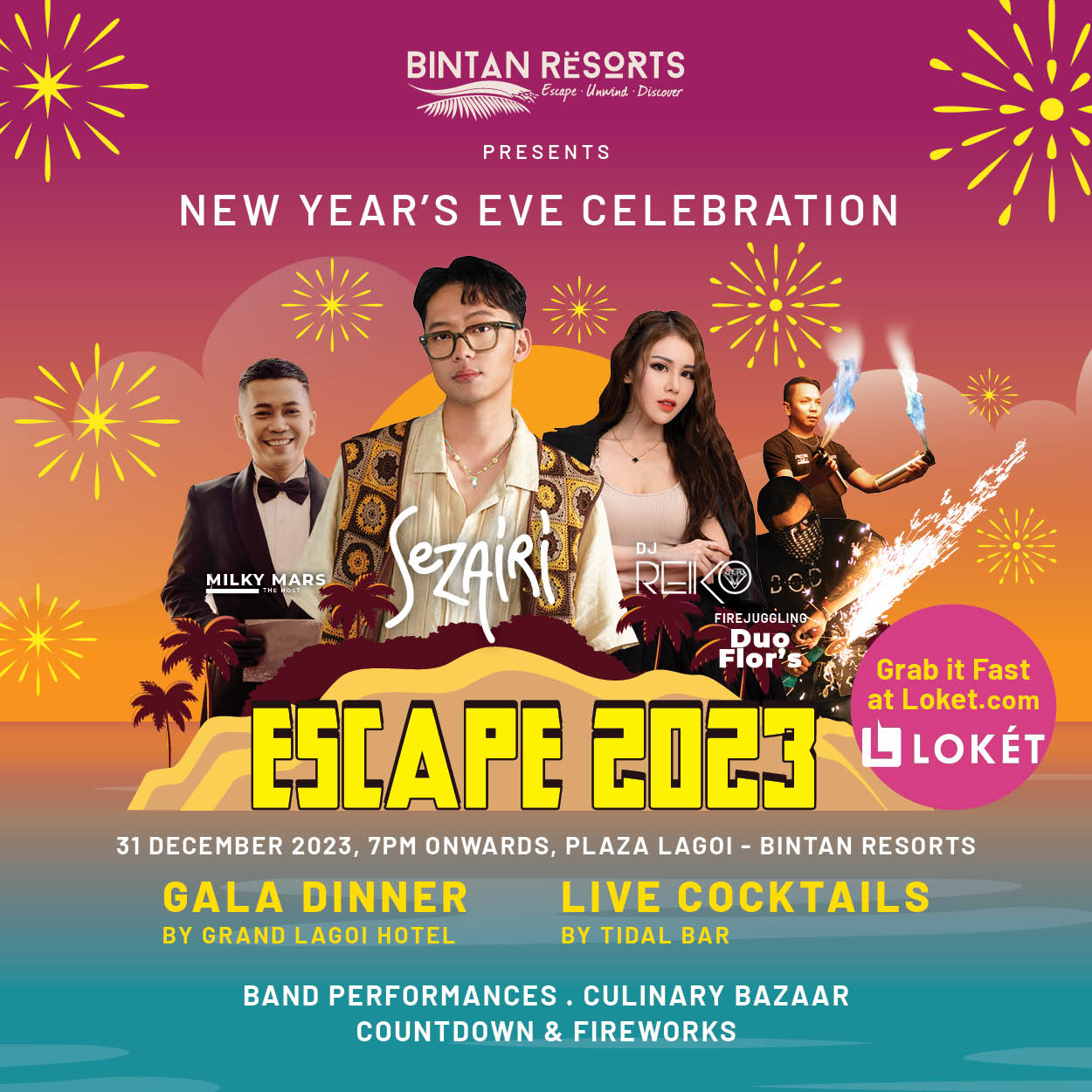 Take home travel memories in the form of enviable photos to fill your Instagram feed with.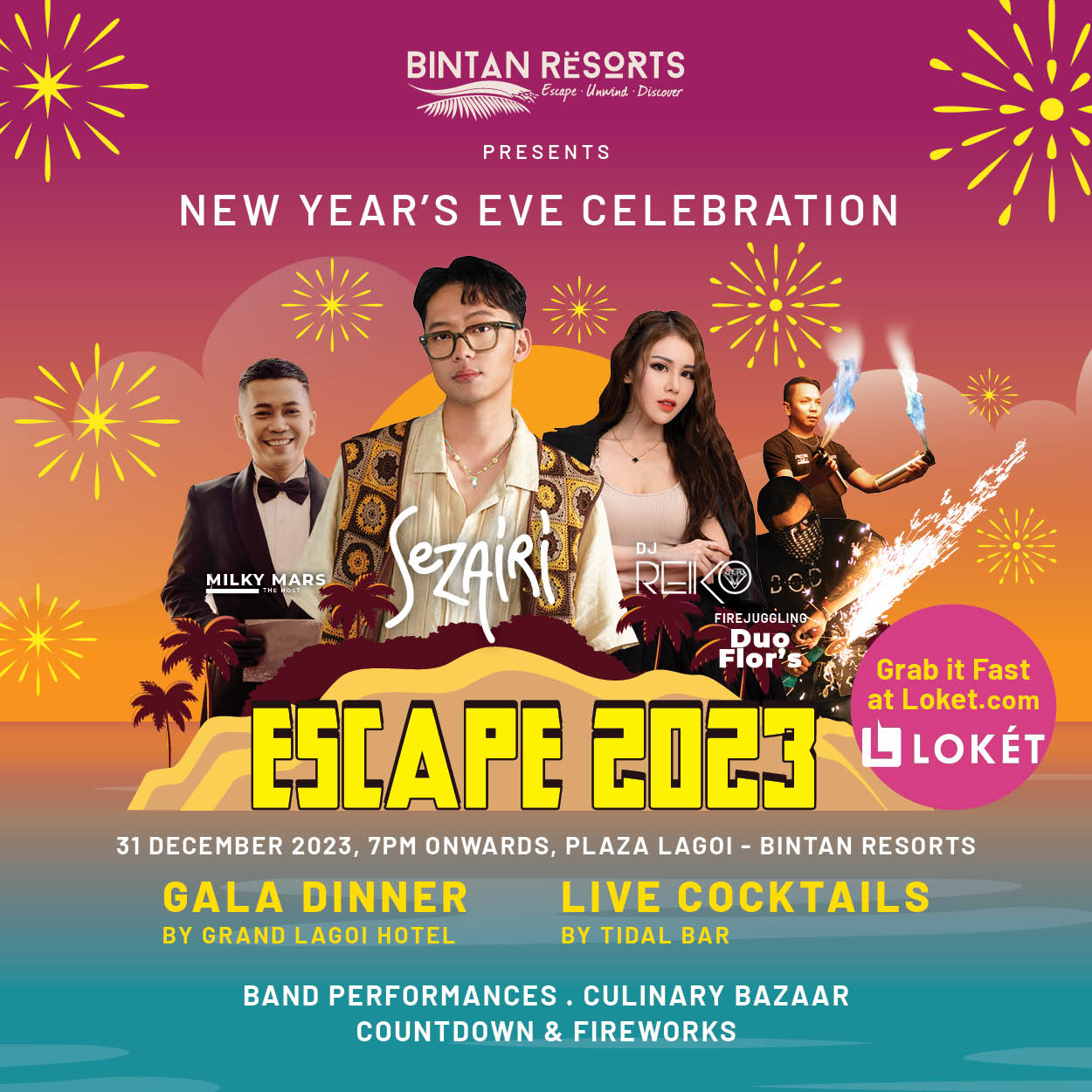 Often, seasoned travellers like to joke about the sort of "souvenirs" they bring home from a wonderful trip—from sore thighs (courtesy of trekking adventures) to sunburnt limbs (thanks to the beautiful beaches).
But we all know the truth: The best memories come in the form of photographs taken, whether it's the delicious cuisine savoured or the portraits of the locals you've interacted with. Or perhaps, it's one last sunset as you bid farewell to the beautiful destination.
At Bintan, tasteful resort architecture, wondrous landscapes, and vibrant villages make it a shutterbug's delight.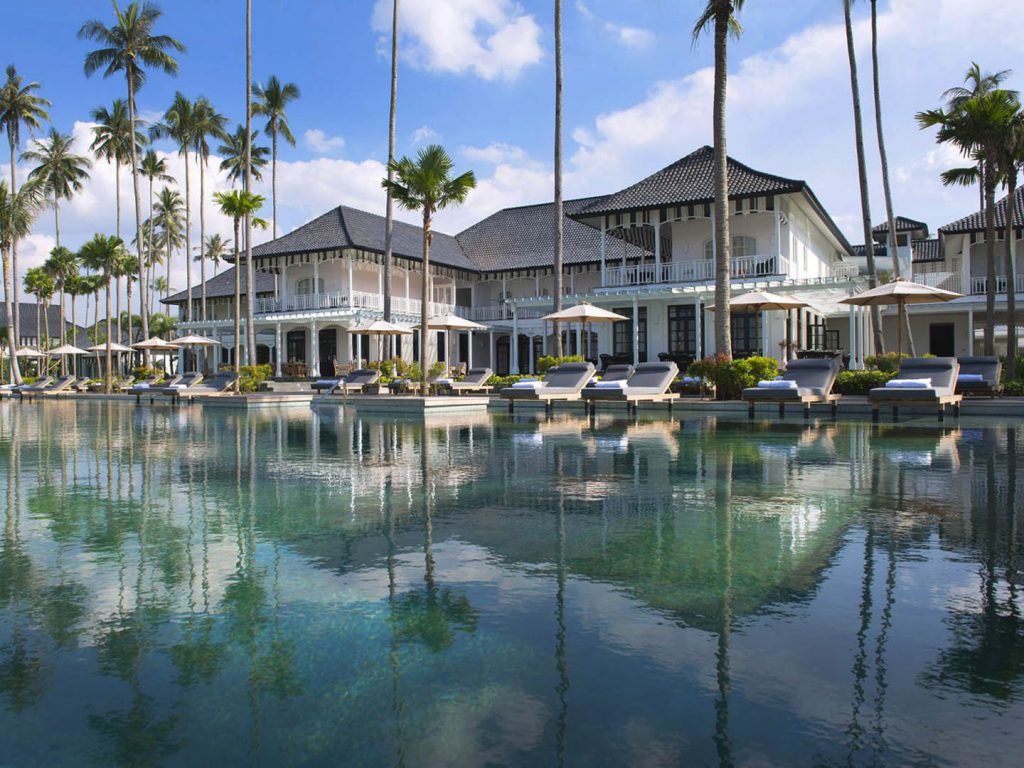 Speaking of resorts, the luxurious beachfront property The Sanchaya looks straight out of a magazine spread. The reedy banks of the tranquil pond, the posh settings of The Salon and Library, the ethereal infinity pool and every other corner of the resort make the best backdrops for a picture-perfect moment. Those who fancy capturing photos of high-octane water sports ought to stay in the safari tents of The Natra Bintan, which is conveniently located next to the action-packed Crystal Lagoon at Treasure Bay Bintan.
Can't get enough of OOTD (outfit of the day) shots? Get your fill at Indra Maya Pool Villa of Nirwana Gardens, which has a photogenic private pool overlooking the South China Sea. At Lagoi Beach, the only public beach of Bintan Resorts, winning shots are aplenty—especially with props like colourful bean bags and umbrellas against the white sand. Just a stone's throw away is the Lagoi Bay Lantern Park, which is home to artistic lantern installations.  The park not only provides a romantic closure to a day in the sun, but is also an ideal spot for nighttime photography.
If you're a beach bum who loves soaking up the sun, head to Trikora Coast with your camera. Located on the eastern part of Bintan Island, the coast is made up of four beaches, each with its own unique charm. Trikora 3 and 4 top the list for shutterbugs due to its photogenic elements. The former has dynamically huge stones on its shores and is also home to exciting water sports. The latter, in contrast, is serene yet vast. Trikora's entire coastline is vivid and lively, thanks to its rows of colourful cabanas and snack stalls. The cabanas here are available for rent at a small fee, making it a local favourite and the perfect picnic spot for a mid-day break.
Those who enjoy street and candid photography can head to Berakit to see Panglong Village, the largest sea gypsy village in Bintan. Here, visitors can catch a glimpse of the natives' idyllic lifestyle and capture authentic moments of the life of the Orang Laut (Sea Gypsies).
Each morning, the village comes alive with fishermen returning from a night out at sea, and one can see them transporting the fishes, cleaning, and selling their catch of the day. Visitors can take a step back in time and stroll among rustic stilt houses built over water. Snap candid portraits of the carefree children or the friendly ibu (Madam) as she lays fish out to dry.
Another area of interest that allows avid photographers to catch snippets of local life are the morning markets located in Tanjung Pinang, the capital of Riau Islands. The traditional markets purvey a wide array of fresh produce such as tropical fruits, vegetables and seafood. Visitors will find the authentic Indonesian wet market experience one that's lively, colourful, and sometimes, chaotic. The marketplace is also a good place for visitors to interact with the eclectic mix of cultures and ethnicities that form the Bintan community.
Over at Penyengat Island, which is a mere 10-minute ride via a pompong (water taxi) from Tanjung Pinang, visitors will find themselves transported back to the illustrious days of the Johor-Riau Sultanate. While on the boat, one can get a good shot of the outline of Penyengat Island— it looks like a giant crocodile half submerged in the waters. Upon reaching, hop on a becak (motorized trishaw) and explore royal mausoleums, palace ruins, and the iconic Sultan of Riau's Grand Mosque. The mosque was believed to be built using egg whites as a bonding agent in the 18th century. Adorned in royal hues of yellow and green, the mosque stands majestically and makes a great photography subject. When visiting religious sites, visitors should note that modest dressing is required.
A short distance from Penyengat Island lies Senggarang Village, accessible by both boat and car from mainland Bintan. Believed to be the first settlement for ethnic Chinese hundreds of years ago, this village contains many footprints related to the Chinese. Vihara Dharma Sasana is a compound of different temples that pay homage to different Buddhism deities. Visitors can explore the area and spot various statues such as the characters from Journey to the West. Located a short distance away is the famed Banyan Tree Temple, a structure engulfed by the winding trunks of ancient Banyan trees, which looks magnificent from every camera angle.
Back at the main town of Tanjung Pinang, visitors can head towards Vihara Ksitigarbha Bodhisattva (500 Lohan Temple), where they can check out 500 blessed replicas of arhats—perfected figures that have attained nirvana but choose to dedicate their lives on earth. These life-sized stone statues, each unique with different facial expressions, are neatly aligned like a standing crowd in an amphitheater. The grandiose façade and grounds of this temple draw avid photographers like bees to honey.
Later in the day, sunset hunters can head to the west side of the island to visit Gurun Pasir Busung. Once a bauxite mine, the place has since transformed into a magical desert-like landscape, and in turn a tourist magnet. During the golden hour, photographers can capture the spectacular sand dunes and turquoise water ponds against orange-painted skies.
With countless photo spots in Bintan, shutterbugs will have no lack of opportunity when it comes to capturing precious memories—just don't forget to charge your camera!
This article was originally published on http://www.destinasian.com.