COVID-19 has inevitably caused drastic changes in the way we travel. Bintan Resorts, local authorities, Bintan Resort Ferries and all resort operators / partners in Bintan are working closely together to monitor the pandemic, and to ensure the safety and well-being of our guests and travellers. We also want to ensure that you are able to resume your usual activities here in tropical paradise, and your vacation feels as carefree as before even with the added new safety measures.
1. Ferry Trips Into Bintan
Amid closed borders and limited ferry trips, the staff at Bandar Bentan Telani (BBT) and Tanah Merah Ferry Terminal (TMFT) continue to diligently sanitise and clean its facilities to prepare the arrival of travellers. We have been working closely with the Custom Immigration Quarantine Procedures (CIQP) to establish aligned health protocols and conduct relevant training for all staff in both terminals. Physical distancing markings are thoughtfully placed at high traffic areas and hand sanitisers are provided at several points in the terminal. We will continue to monitor and practice safety measures even after all borders are open.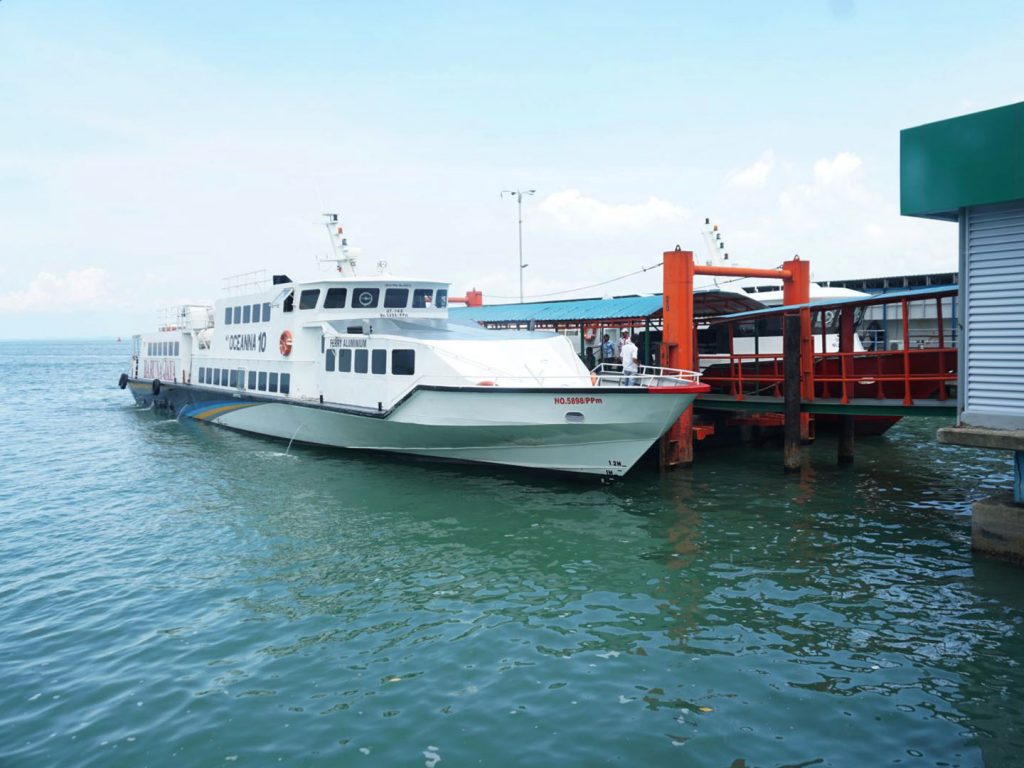 2. Cleanliness, Health and Safety Procedures at Hotels and Resorts
All resort operators / partners in Bintan have stepped up their measures and developed an extensive range of protocols as we enter the "New Normal". Daily cleaning and sanitisation are prioritised, usage of protective equipment such as face shields and masks for all resort staff are implemented, screening tools such as thermal and infrared scanners, and reduced touch-points such as contactless check-in and menu ordering have began to shape the way we travel here. It will continue do so even after a vaccine has been developed.
3. Golfing in Bintan
Although golf courses in Bintan Resorts remain closed, our hardworking green keepers took this opportunity to tend and maintain its golf courses. Furthermore, we have up our game by extensively cleaning and sanitising every facility in the area and also encourage golfers to make contactless payment in our premises. Your safety is our number one priority and we are committed to maintain the highest standards of hygiene at all times so that you get to enjoy a breezy outdoor recreational activity.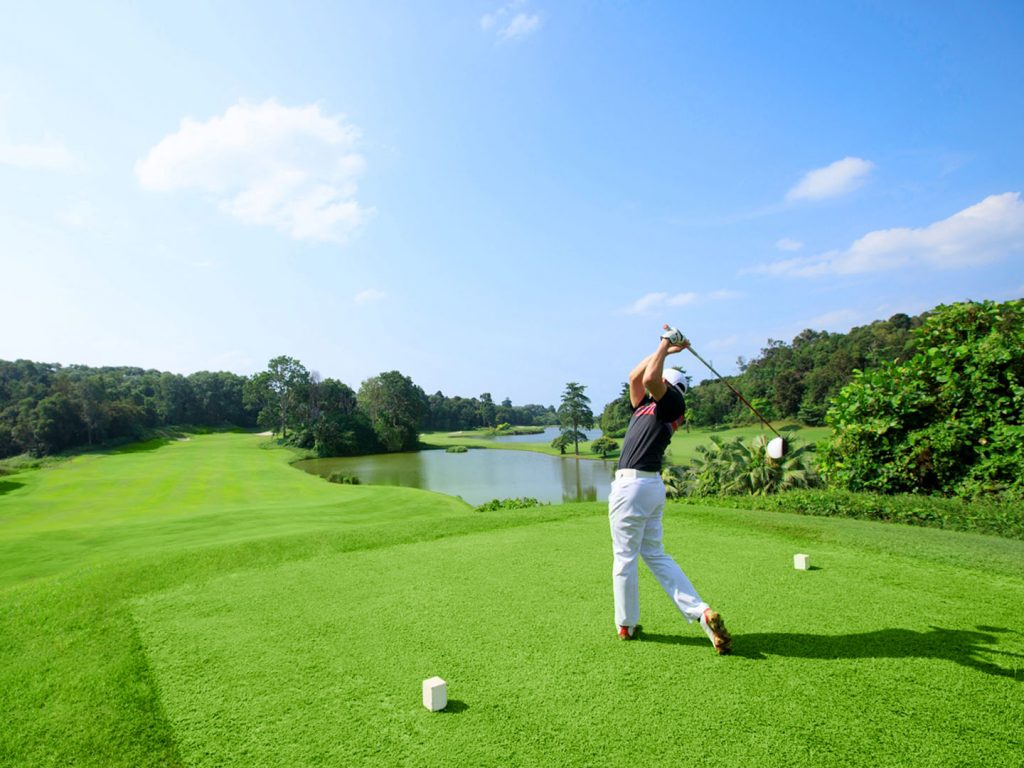 4. Bintan Resorts as a Mass Sporting Event Destination
Bintan Resorts is well-known for its mass sports events and has been organising many international sport events such as Tour de Bintan, UCI Cycling, Bintan Triathlon, Ironman Bintan, Mandiri Bintan Marathon, Bintan Kasmarun, and many more. While sport events being on hold now, we continue to engage with our partners by participating in webinar meetings and implement safety measures for our participants during the "New Normal" once we are able to host again. We aim to create a safe and sustainable environment mass sporting event in the "New Normal" so that you can continue working to break personal bests accompanied with breath-taking views of Bintan Island.
5. Visiting Safari Lagoi
The team at Safari Lagoi continues to care for resident animals by ensuring that enclosures are regularly cleaned and nutritious meals are provided. Various maintenance works has been done such as garden pruning and fertilisation for our plants to keep them well-groomed and healthy at all times. As we await for your return to Safari Lagoi, we have implemented several health protocols for your health and safety such as cleaning and sanitisation of public areas and providing guests with hand-washing facilities at various touch points to encourage personal cleanliness and hygiene. Physical distancing markers are also placed at high traffic areas such as the entrance, lobby, buggy and animal enclosure areas to ensure that visitors practise physical distancing within our grounds during their visit. Tour guides and operators who work closely with us are also strongly encouraged to put on face shield, masks and hand gloves when visiting Safari Lagoi with guests once it's reopened.
6. Bintan Resorts Coordination with Other Institutes
We are taking every step to ensure that our safety measures follow closely with the rules and regulations of the government officials. Bintan Resorts, as a master developer, continues to work closely with local and central government agencies, resort operators and travel agent. Coordination efforts have been conducted through virtual meetings with tourism entrepreneurs of Bintan Regency and Riau Islands Province. Virtual webinars were also conducted with the Indonesian Ministry of Tourism and Creative Economy to showcase that Bintan Resorts is prepared for the "New Normal". 
The Covid-19 pandemic has brought significant challenges to the global travel industry. However, Bintan Resorts will continue to work hard and coordinate with official government bodies, local society and other business entities to ensure that Bintan Resorts can be reopened with the adoption of the appropriate health protocol. We aim to provide a healthy and welcoming environment for all our guests and we are committed to maintain the highest standards of hygiene at all times.
In Bintan Resorts, We Care!