For golfers around the world, there is nothing more satisfying than playing their favourite game at beautiful, scenic and well-designed golf courses that provide a challenge to their golf skills whilst allowing them to take in the inspiring scenery and landscape. Ria Bintan Golf Course provides just such a backdrop. As a Winner of Luxury Lifestyle Awards 2020 in the category of The Best Luxury Golf Club in Indonesia, Ria Bintan Golf Club's Ocean and Forest courses provides a perfect balance of challenge and relaxation during the game and time spent at the club.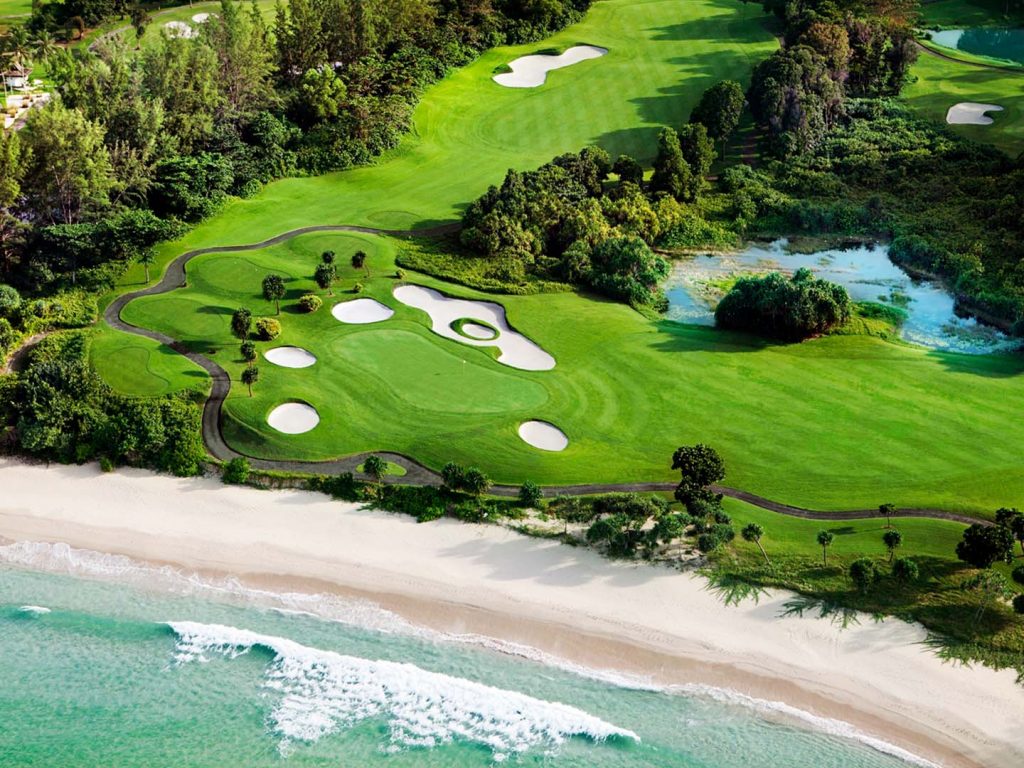 Ria Bintan Golf Club was designed by golf legend Gary Player, and opened its doors in 1998. The multi award-winning 18-hole Ocean Course unfolds next to the South China Sea with tantalising ocean views, challenging signature holes and picture-perfect scenery. The 9-hole Forest Course, set amidst mature woodlands, tests the mettle with its various bunkers and fairways artfully placed.The beautiful Ria Bintan Golf Club has been consistently named the best golf course in Asia and Indonesia over the past two decades, and played host to numerous regional events, including the annual Ria Bintan Golf Challenge, and more recently Ria Bintan Golf Carnivals in 2018 and 2019.
Experience Ria Bintan Golf Club through its two packages: 1) Golf Only, with the opportunity to enjoy the two beautiful golf courses on day trips, and 2) Stay and Play, which includes a stay at Ria Bintan Golf Lodge, a chance to play golf at any of the golf courses in Bintan, or a session at the club's spa.