With its deep blue waters and white sand beaches, the multi-award winning Bintan Resorts offers the escape that we all dream of. It also comes with accommodations that guests with an appreciation for the finer things in life can enjoy.
Other than its beauty, what makes Bintan so enticing is that it's easily accessible. Residents of Indonesia can take a flight from Jakarta, Medan, and Pekanbaru, heading straight to Raja Haji Fisabilillah Airport. From Singapore, a one-hour high-speed catamaran ride from Tanah Merah Ferry Terminal is all it takes to reach this amazing tropical sojourn.
With its designer golf courses and award-winning recreational facilities, Bintan Resorts has something in store for everyone. Here, we've carefully curated a three-day, two-night itinerary for you, to ensure that you will make the most of your time off.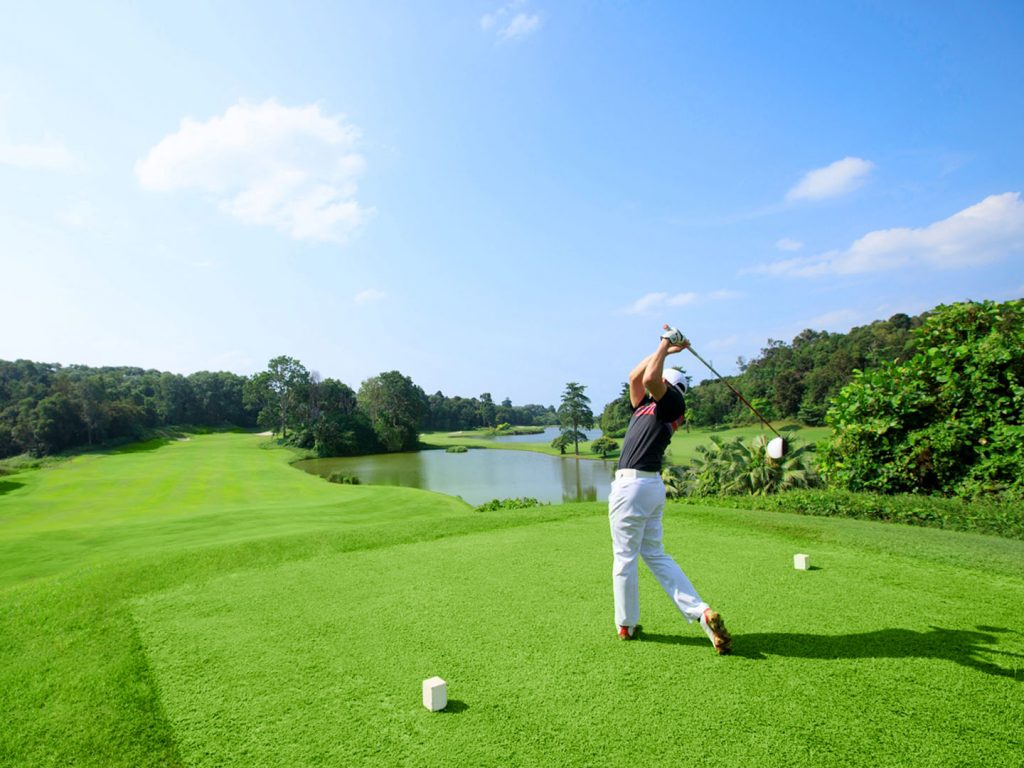 Once you have arrived in Bintan Resorts on your preferred mode of transportation, you can choose from several properties that bring a whole new meaning to understated elegance. Each resort comes with its own activities and amenities that you'll truly enjoy.
You can take a refreshing dip in the pool of Holiday Villa Pantai Indah. Its stylish rooms are so inviting—you wouldn't want to leave!
Another option is the Grand Lagoi Hotel by Nirwana Gardens. Aside from its easy access to Lagoi Beach and panoramic views of the sea, it comes with an adorable Kids' Club that tots will surely enjoy. From here, you can easily travel to Plaza Lagoi, which comes with a contemporary design and splashes of local architecture. Grab a bite or a drink, go shopping, change currencies, or get a rejuvenating treatment in one of the spas.
For those who want to be in touch with nature, Treasure Bay
Natra Bintan offers glamping at its finest. Breathe in nature's beauty while still enjoying modern amenities such as air conditioning, Wi-Fi, and a plush, four-poster bed.
Club Med Bintan Island offers a holistic wellness holiday that only you can dream of. It's here where you can indulge in water sports and fun activities with your family and friends. Be sure to catch their entertaining evening programs—they're one-of-a-kind and unforgettable!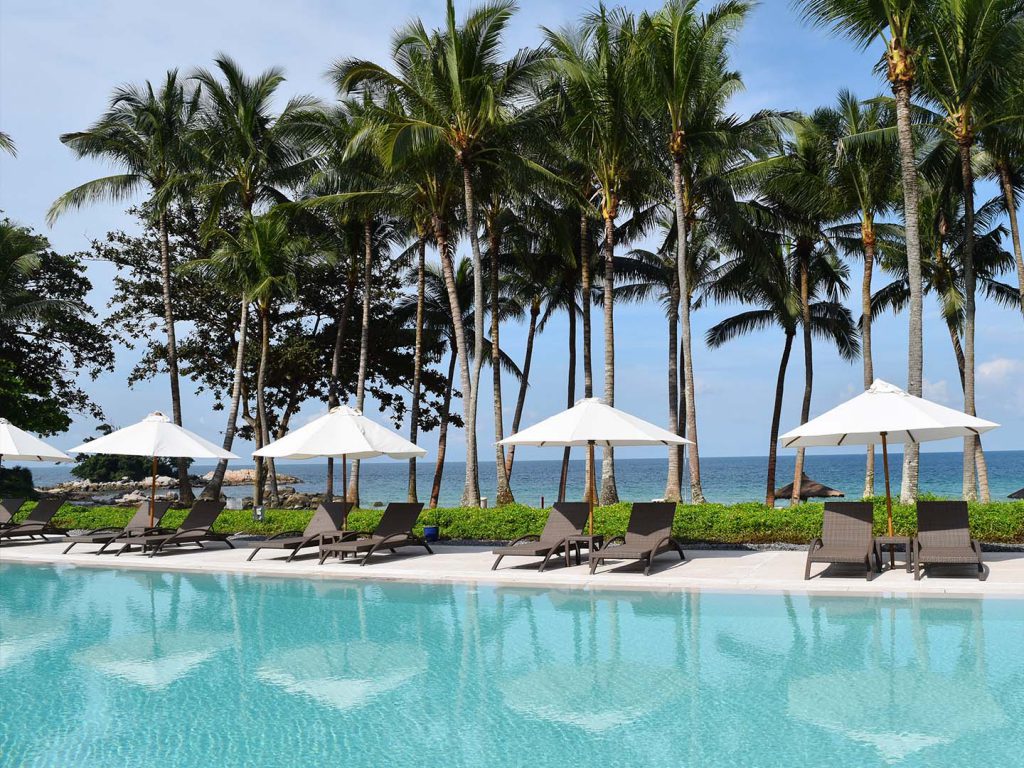 Meanwhile, Nirwana Gardens' bespoke villas are an ideal place to recharge. Grab a hearty meal and a glass of bubbly at The Kelong Seafood Restaurant and Calypso Bar.
Once you've settled in your choice of accommodation, join the Mangrove Tour, where you can see creatures such as colourful kingfishers, snakes, and leaping silver leaf monkeys. During the tour, a guide will also teach you how to identify different species of mangroves. Those who journey during the evening will be captivated by the spectacle of fireflies flying over the water.
There's a whole ton of places to discover in Bintan Resorts—all you need is to plan creatively, and have plenty of energy to see as much as you can.
Beach bums will surely love Trikora Beach, a favorite weekend spot for the island's locals. Rent a hut if you're in the mood for it and enjoy the sights and sounds of the beach while sipping on chilled coconut.
Meanwhile, day-trippers can spend hours watching the local boat makers at work. Marvel at their creativity and passion for their craft. Cap off the relaxing day by eating at Pizzeria Casa Italia, an authentic dining joint that offers pizza cooked in the Italian way—with wood fire, of course.
Dive straight into local culture by seeing the other places that the island offers. Visit Panglong Village, Berakit, a charming area where locals live in stilted houses. Travel back in time and observe these "sea gypsies" in their everyday lives, the same way that they have been living for many years.
Visit the Grotto Santa Maria, which showcases the limestone-made Stations of the Cross, a depiction of Christ's last day on Earth. Located around 20 minutes away from Trikora Beach, it is rumored to have been built by a Dutch priest and Vietnamese seafarers. It is here where Catholics say their prayers and attend mass at the chapel.
Shopaholics will have a fun time strolling around the maze-like alleys of Tanjung Pinang, where trinkets, souvenirs, and snacks are sold. Marvel at the Dutch colonial architecture of the buildings found downtown.
Be sure to also include Kwan Yin Temple in your itinerary. At more than 16 meters, its brass-made, gilded statue is an impressive sight.
History buffs will enjoy visiting Pulau Penyangat, the former seat of a Malay Kingdom. See the tombs of national hero Raja Haji Fisabililah and poet Raja Ali Haji, who wrote Gurindam Dua Belas. It is also on Pulau Penyengat where you can visit one of Bintan's oldest mosques, the Sultan of Riau's Grand Mosque (Masjid Raya Sultan Riau), which also happens to house a carefully preserved 150-year-old hand-written Quran.
Swing by Senggarang, an ethnic Chinese community, where the oldest temples on the island are located. Here, the Banyan Tree Temple—with its pink-colored walls engulfed by ancient banyan trees—stands tall and proud. Meanwhile, the Vihara Dharma Sasana has three awe-inspiring Buddhist temples, one of which is almost 300 years old.
Finally, a trip to the Vihara Ksitigarbha Bodhisattva is worth the time and effort. Take out your phones and cameras and take photos of more than 500 larger-than-life arhat statues. Don't forget your hashtags!
Cap off the day's adventures with a hearty dinner either at Rimba Jaya or Akau Potong Lembu. Visit a hip café or buy some delectable local food from the market—either way, you'll be coming back for more.
Wrap up your fun-filled escape by visiting Treasure Bay Bintan's 63,000-square-meter Crystal Lagoon, the largest recreational man-made lagoon in Southeast Asia. Try your hand at a number of land and water-based activities such as Jetovator, Aquaglide Sailboat, sea scooter, mangrove kayaking, and ATV rides.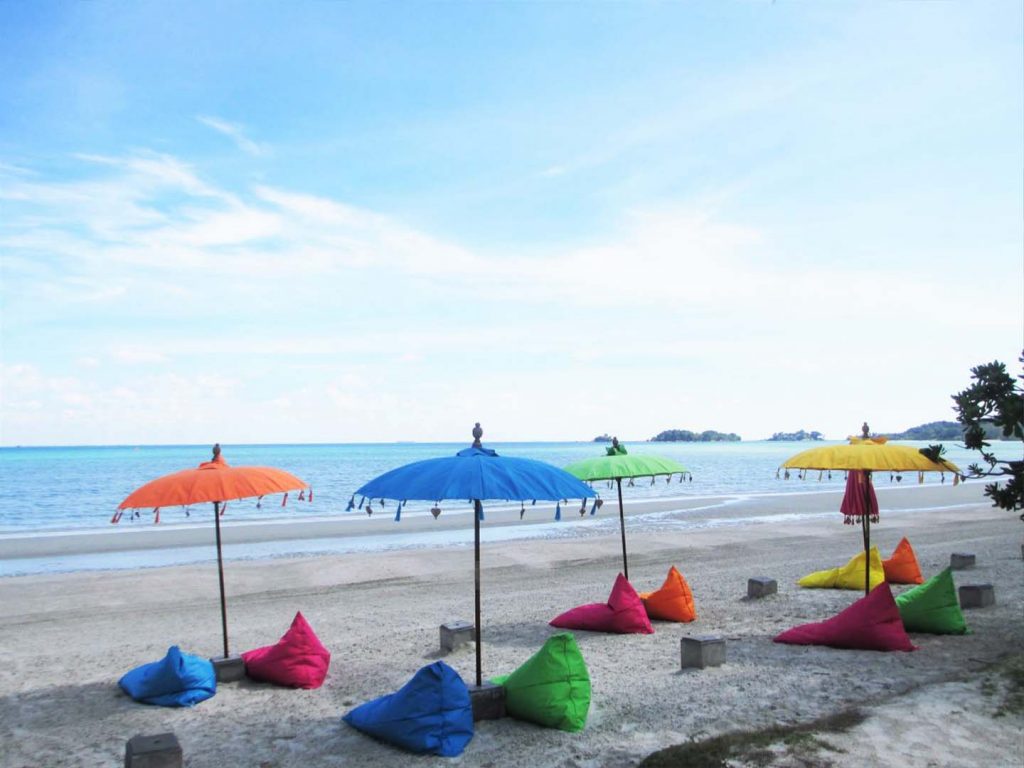 Or, go back to Lagoi Beach and sink your toes into the beautiful white sand. Watch as families and friends spend some quality time together. It just might be the best way to end your short trip.
This article was originally published on https://www.destinasian.com.
All information is correct at time of publication.