New Budget hotel in Bintan Resorts by D'primahotel has just launched earlier this year. As a part of their extensive lists of property, their 15th unit budget hotel installment marks an expansive record across Indonesia for the company.
The hotel has been operating in a soft-opening status since January 21st and is currently offering special prices and discounts until April 2023.
Comprising over 56 rooms, the hotel provides not only queen-sized bedrooms for couples and family, but the best thing yet, digital nomads and solo travelers prevail in Bintan resorts as this budget hotel offers an amazingly great deal for solo bedrooms. This opening is getting us seriously psyched up for an exciting travel journey stretching ahead of 2023!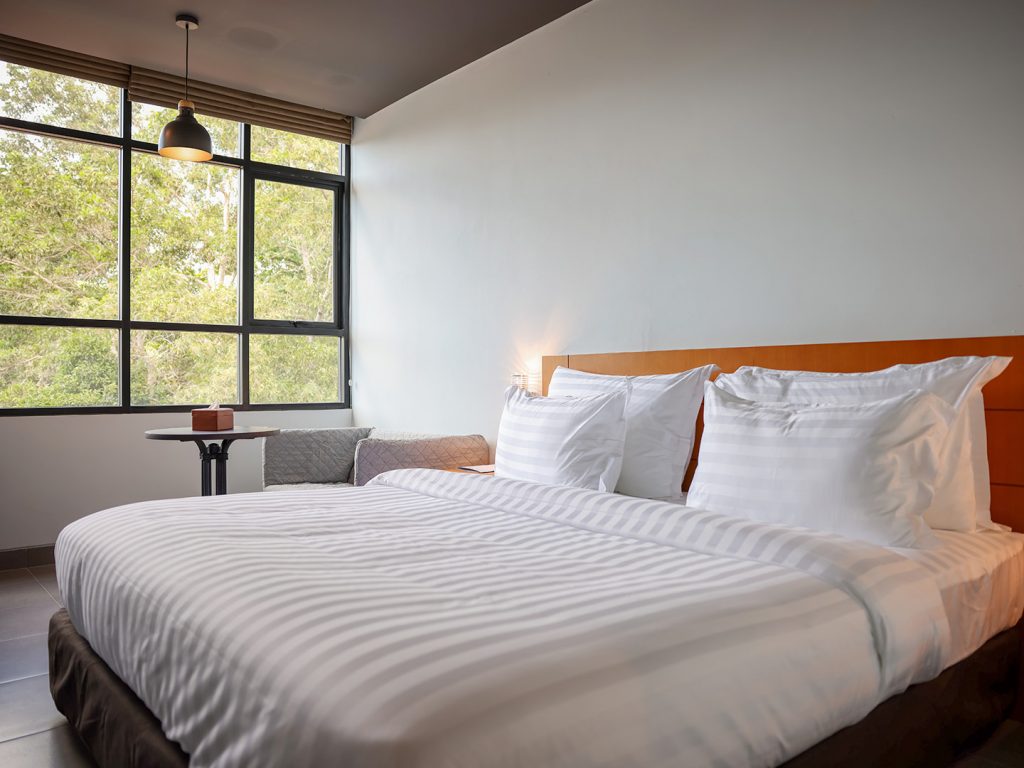 D'primahotel Lagoi Bintan promises to deliver affordable luxury through their interiors and hospitality. Inspired by a mix of century-old London homes, the building is painted in a monochromatic tone to convey timeless and classic feelings of a hotel, at the same time, it still visualizes a harmonious atmosphere and presents elegant statements for the visitors to enjoy.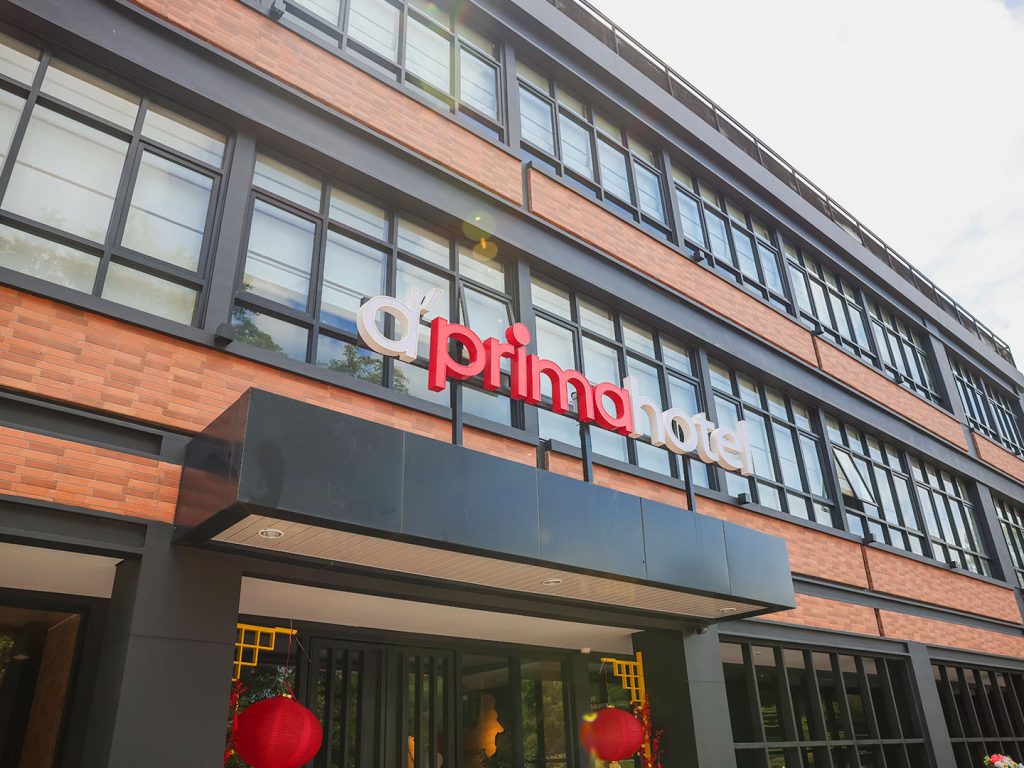 There will, of course, be lavishly embellished elements such as the warmly-lit opulence from the lights, deeply-absorbing yet calming black wall, and the well-polished creamy-white to reddish-brown color of the quaint Indonesian wooden floor, which beautifully complemented the hotel uniquely-combined interior and exterior.
Situated just around the corner of many–if not–abundant lists of tourist attractions, the budget hotel is perfect for your extensive lists of retreats in the Island just within minutes of car drive!
In a mere 5 minutes of car drive, you can visit the largest man-made and the award-winning Treasure Bay Crystal Lagoon and Mangrove Discovery Tour, a little longer of 10-15 minutes, you can capture your very best moment in the picturesque Lagoi Bay Beach and just around 20 minutes, you can pay a visit to Safari Lagoi to meet rescued endangered animals and bird species up close.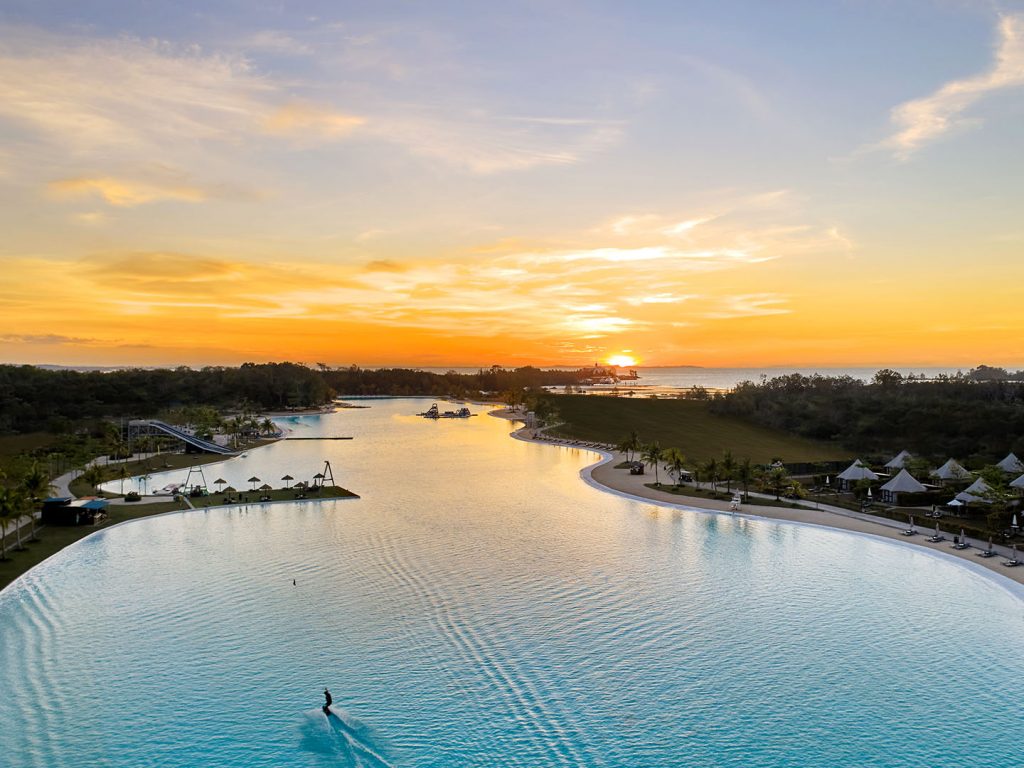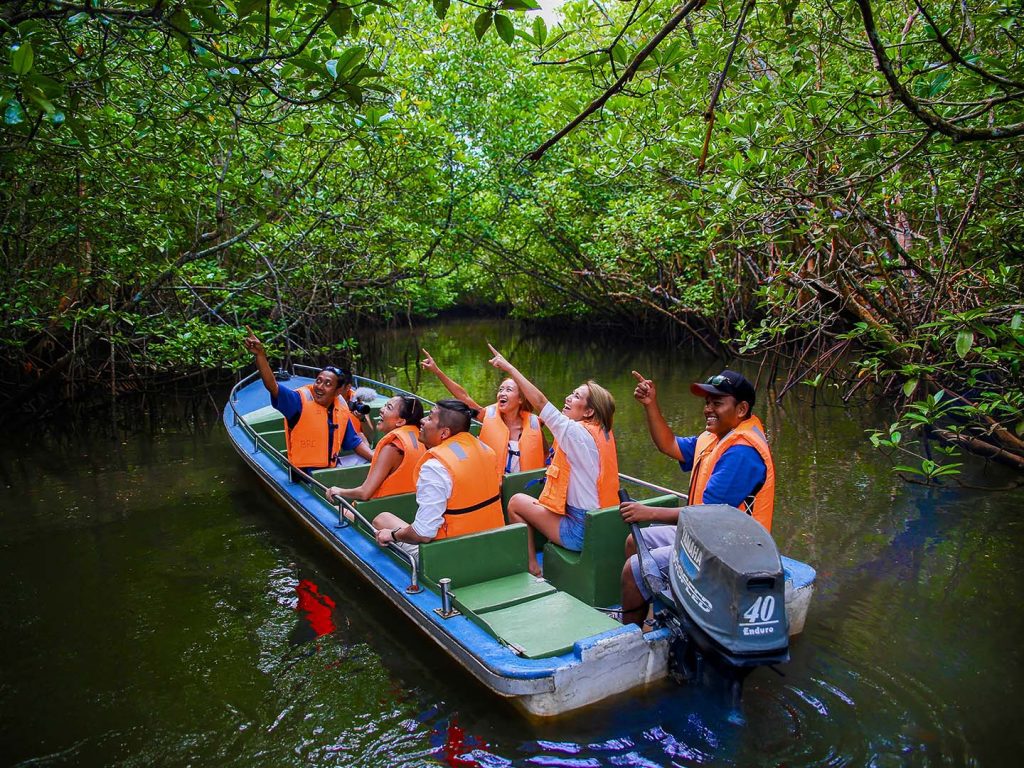 Relax in the midst of lush forestry of Bintan Resorts and striking sightings of agile leaps of macaques and silver leaf monkeys as you indulge in your own cozy private area. Located in the heart of Bintan Resorts, D'primahotel is not only close to tourist attractions.
Within a 3 minutes walk from, just about everyone should find something among dozens of delicious local delish in Bintan Resorts' very own Pujasera (traditional food court). Check in for a serious foodie moment as this Pujasera is one to watch if you crave for rich-tasting Indonesian delicacies cooked in a uniquely true way. It has everything you'd expect from a strategically located budget hotel.
Awaken your true sense of self with the exotic touch of Indonesian massagers in D'primahotel luxuriously traditional Spa, Kedaton Spa. Distinctly designed from the hotel overall atmosphere, Indulge yourself to a batik inspired interior with the right mixture of earth tone, perfect for boosting your inner positivity.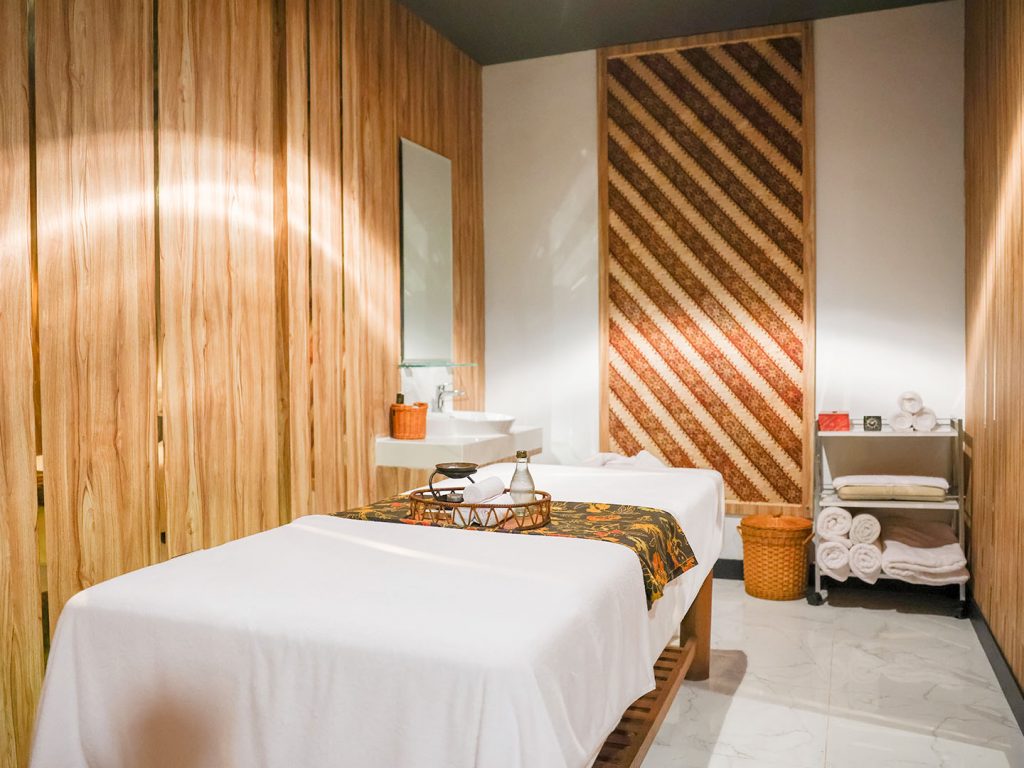 Derived from Javanese name, Kedaton Spa — a waiting room in a javanese palace or kingdom — aims to make an immersive Javanese Royals experience by not only displaying collections of batik fabric from all across Java Island, but also welcomes you with the highly-regarded Javanese mannerism and Indonesian ancient traditional massaging techniques. The spa uses varieties of local products that will make you feel out of this world! People are looking for bargains and this deeply nurturing and therapeutic retreat will give you a good one with their affordable lists of treatments!
This perfectly located budget hotel, close enough to Bintan Resorts abundant attractions and food court while still feeling like a quiet retreat. While you can get varieties of traditional food from Pujasera, this budget hotel also offers copious lists of Indonesian to western food for you to enjoy!
With a highly-skilled chef cooking your meal, you can order distinctly delicious treats for yourself and or your loved ones! Their signature Indonesian menus are Bakmi Jawa (Javanese Noodle) and Nasi Goreng (Fried Rice). In addition, you can also order some popular western food such as fish and chips, pasta and sandwich for a more worldly experience!
Plan your trip to Bintan Resorts and enjoy true hospitalities and affordable luxury at D'primahotel.