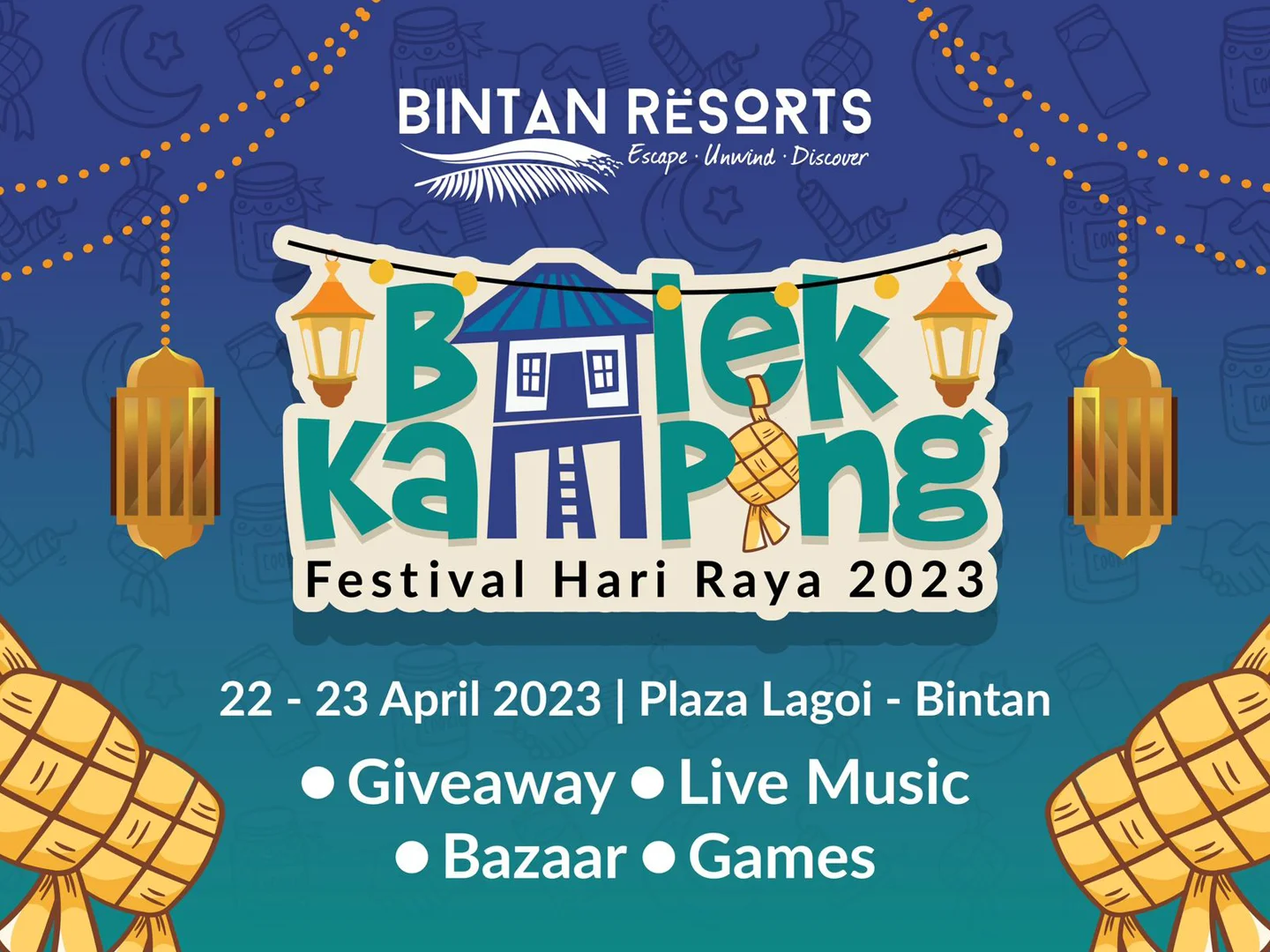 Hari Raya Aidilfitri is one of the most significant events for the millions of Muslim communities worldwide, as it marks the end of the holy month of Ramadan. It is a time of joy, reflection, and gratitude. Although it is celebrated differently in each region or country, people still celebrate this momentous occasion with great enthusiasm and excitement.
On April 22-23, 2023, Bintan Resorts will host a Hari Raya Aidilfitri celebration event at Plaza Lagoi, Bintan Island. The event will feature picturesque decorations, traditional live music, a bazaar, and giveaways. These activities will create an engaging and festive atmosphere for all participants, making it a memorable occasion for everyone.
Hari Raya Aidilfitri Decoration
Plaza Lagoi, as the venue, will be decorated accordingly to fit the event's theme, which is "Balek Kampong". During the time of Hari Raya Aidilfitri, most Indonesians go back to their hometown to celebrate the big day with their family, thus Balek Kampong as in "go back to hometown" theme comes in.
With this, you can expect that the area will be decorated with a bunch of traditional Malay ornaments and best thing yet, there will be a huge traditional Malay house situated in the middle of the Plaza area! The house will be decorated to the nines, with traditional Melayu, creating a festive and inviting atmosphere for the visitors.
The traditional Malay house is a unique feature of the event as it adds to the authenticity of the overall experience. Snap some pictures and share your excitement while you're at it in this traditionally adorned and ornamented area!
Traditional Live Music
Traditional live music will be one of the highlights of the event. It will be performed by talented musicians who are well-versed in traditional Malay music. The music will create a vibrant and authentic atmosphere, immersing the participants in the local culture and traditions.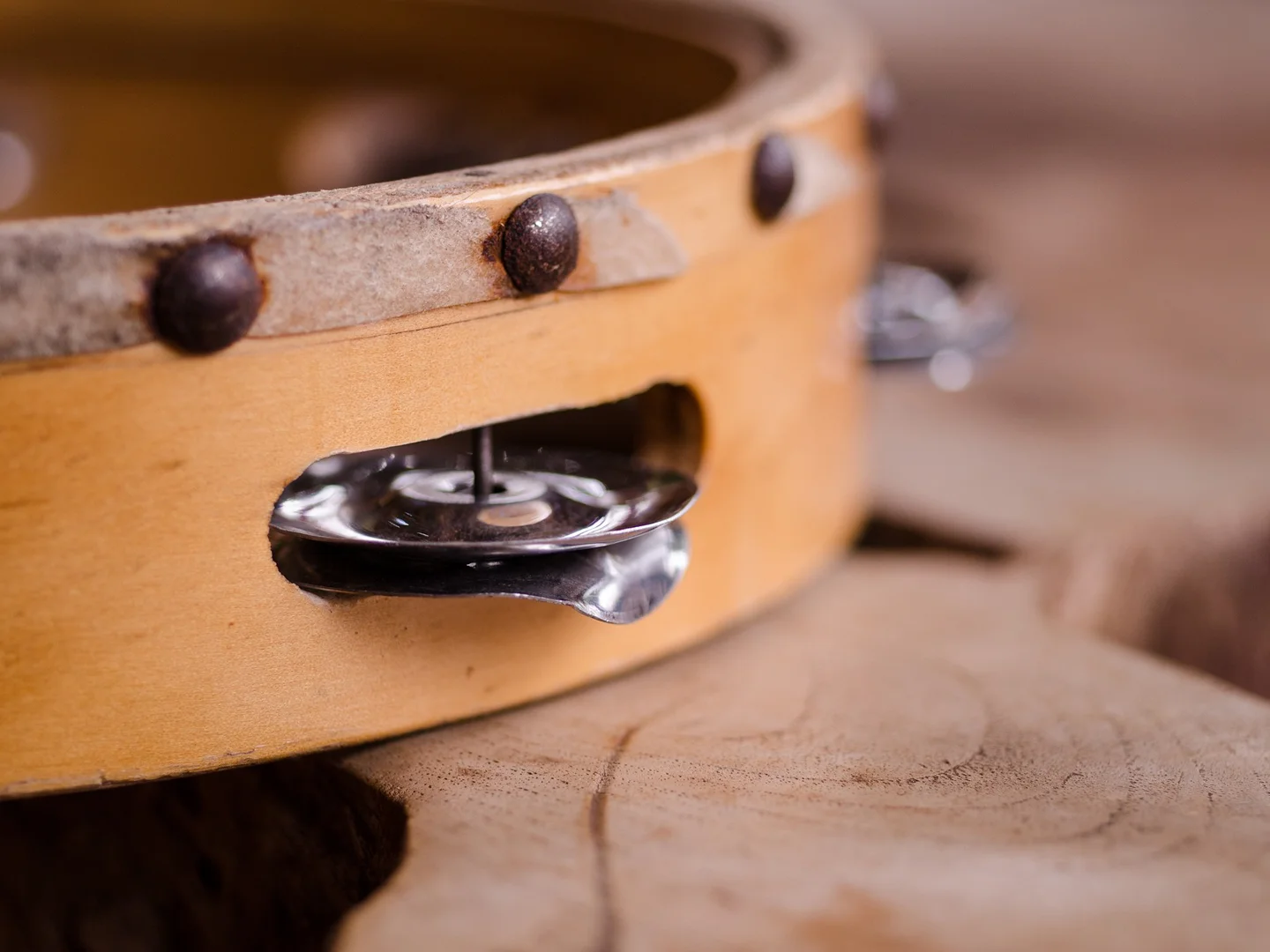 You can expect to hear some traditional Malay instruments that are popular during Hari Raya Aidilfitri, such as the Gambus, Sape, and Rebana. Among others, you will be able to relax and unwind with soothing traditional music that will sway you away.
Bazaar
The Bazaar, which is an integral part of the celebration, will be offering a diverse range of products, from traditional to modern. The bazaar will feature food, clothing, accessories, and decorative items that are perfect for Hari Raya Aidilfitri celebrations. Participants can indulge in traditional delicacies while browsing through the stalls and shopping gifts for their loved ones.
The bazaar is a great way to experience the local culture and immerse oneself in the festivities of the event. Packed with a variety of food options from the all-time favourite Local delicacies such as fruit salad with sweetened peanut sauce (Rujak) and traditional meatball soup (Bakso) to international ones like Burger and Hainan Chicken Rice.
Don't worry about refreshment as the stalls are filled with a bunch of fresh drinks booths such as ice cream to soft drinks counters. In the spirit of Hari Raya Aidilfitri festivities, the bazaar will be open from April 22nd to May 1st.
Hari Raya Aidilfitri Giveaways
The Hari Raya Aidilfitri celebration in Plaza Lagoi Bintan will also have some giveaways, making the event even more exciting. Lucky visitors will have the chance to win dozens of FREE foods and drinks.
These giveaways will be an exciting addition to the event as visitors are encouraged to engage in the activities to increase their chances of winning.
Don't miss out on a chance to win FREE Mangrove Discovery Night Tour and Rumah Imaji (3D Imagination House) for 2 (two) pax each during our Hari Raya Aidilfitri celebration in Bintan Resorts!
For more information visit our instagram @bintanresortsofficial