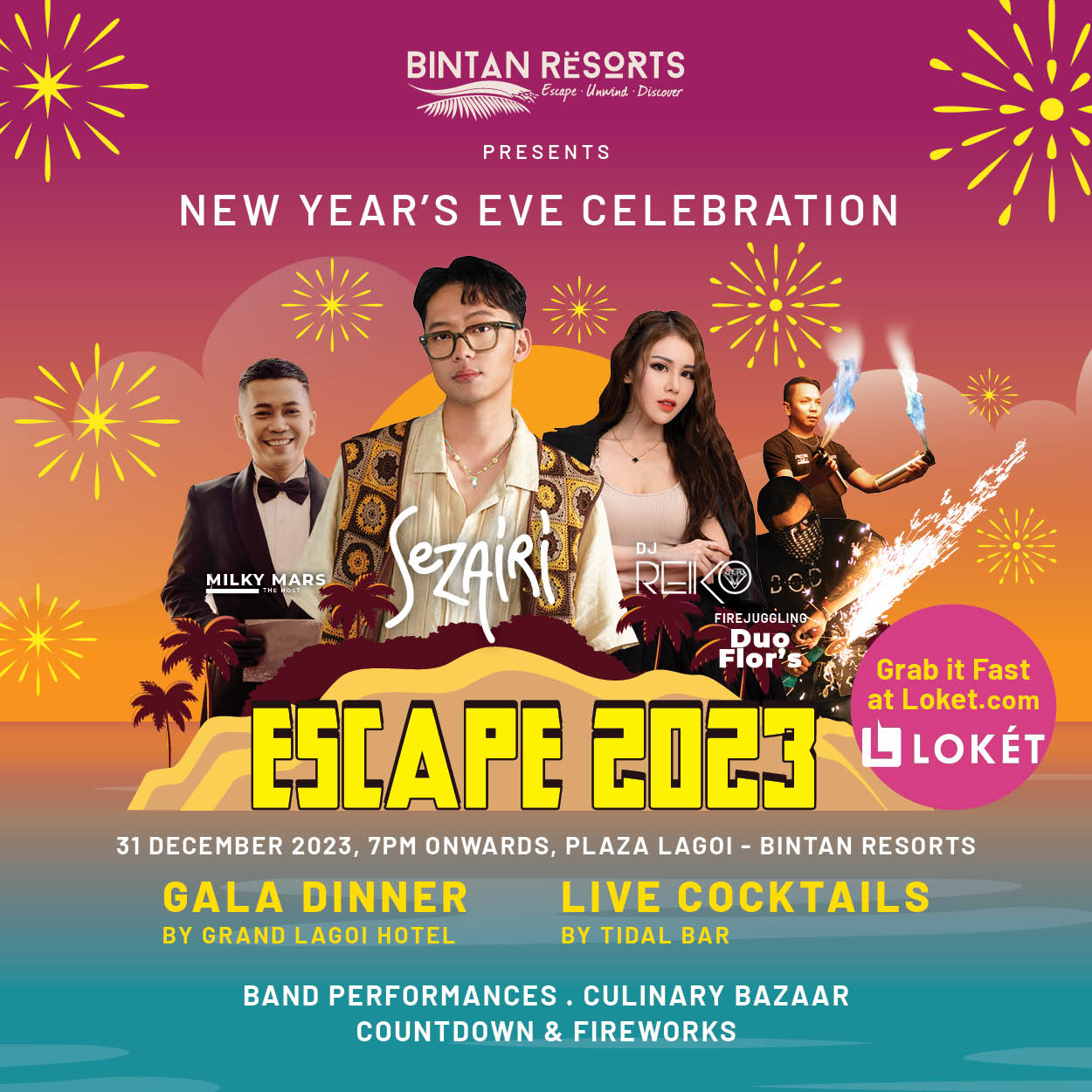 After a much awaited event, Bintan Resorts held a grand celebration for 2023 Hari Raya Eid Aidilfitri that concluded on a high note. The "Balek Kampong" themed festival, which means going back to your hometown, was celebrated in Lagoi Bay with a great zeal and enthusiasm, attracting visitors across islands and borders.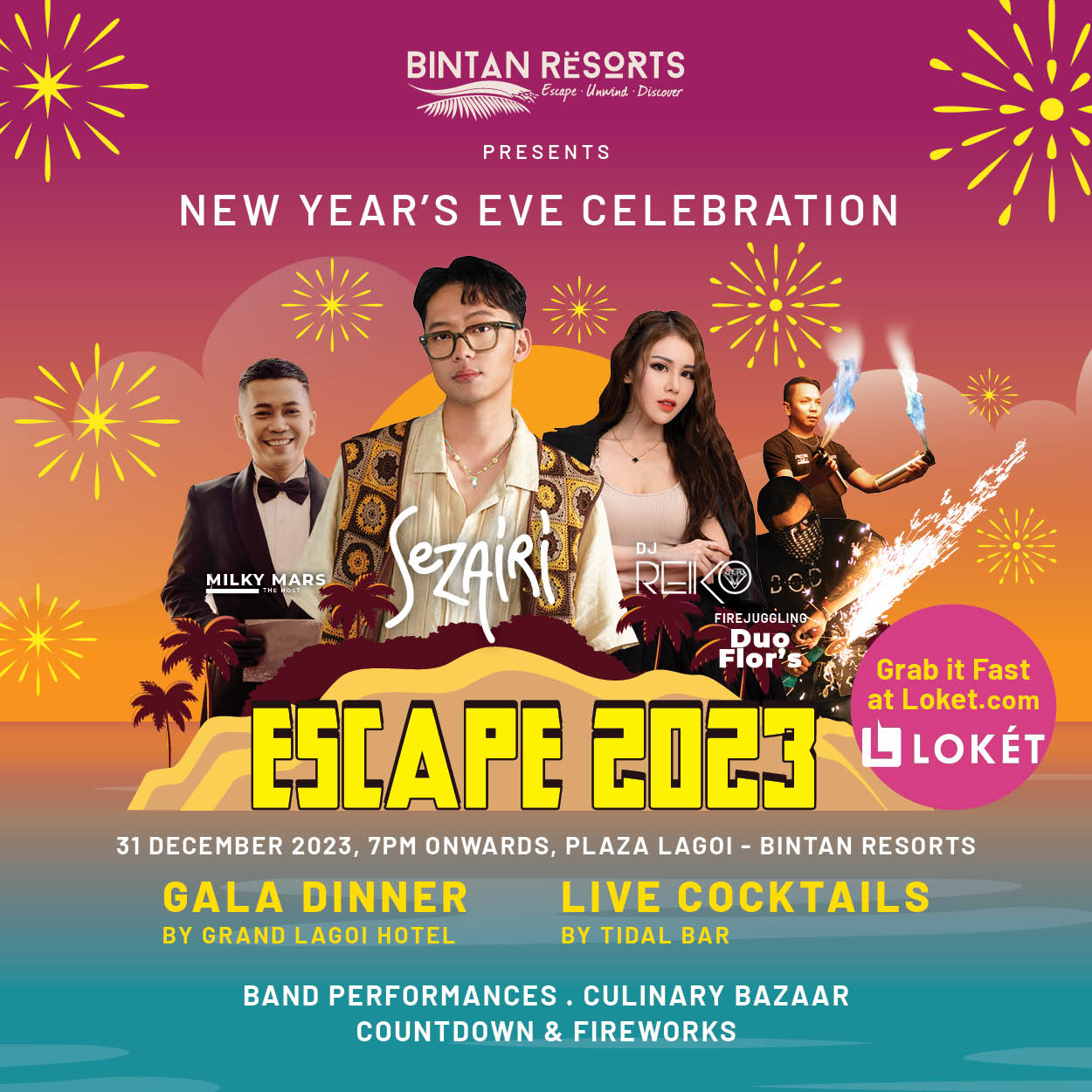 The event was organized with the aim of bringing people together to celebrate the end of the holy month of Ramadan and the start of Hari Raya Eid Aidilfitri long holiday. With a whooping 14,400 of total guests for the celebration from 22 April to 30 April, the event concluded a huge success and left a lasting impression on everyone who attended.
The Hari Raya Eid Aidilfitri 2023 celebration in Bintan Resorts was a celebration of Melayu culture, tradition, and community. It was an opportunity for the visitors to experience the rich heritage of Indonesia and witness the local customs and traditions associated with Hari Raya Eid Aidilfitri.
Here are the highlight of the events:
Live Music
For starters, Bintan Resorts showcased two authentic Melayu bands in two days. On Saturday, 22 April, Lagoi Bay was colored red with a spectacular performance of Sanggar Sinar Bentan. With their unique touch of Melayu's musical instruments, such as Gambus, Sape, and Rebana, they turn several modern Indonesian pop music into a whole new authentic song with their rendition.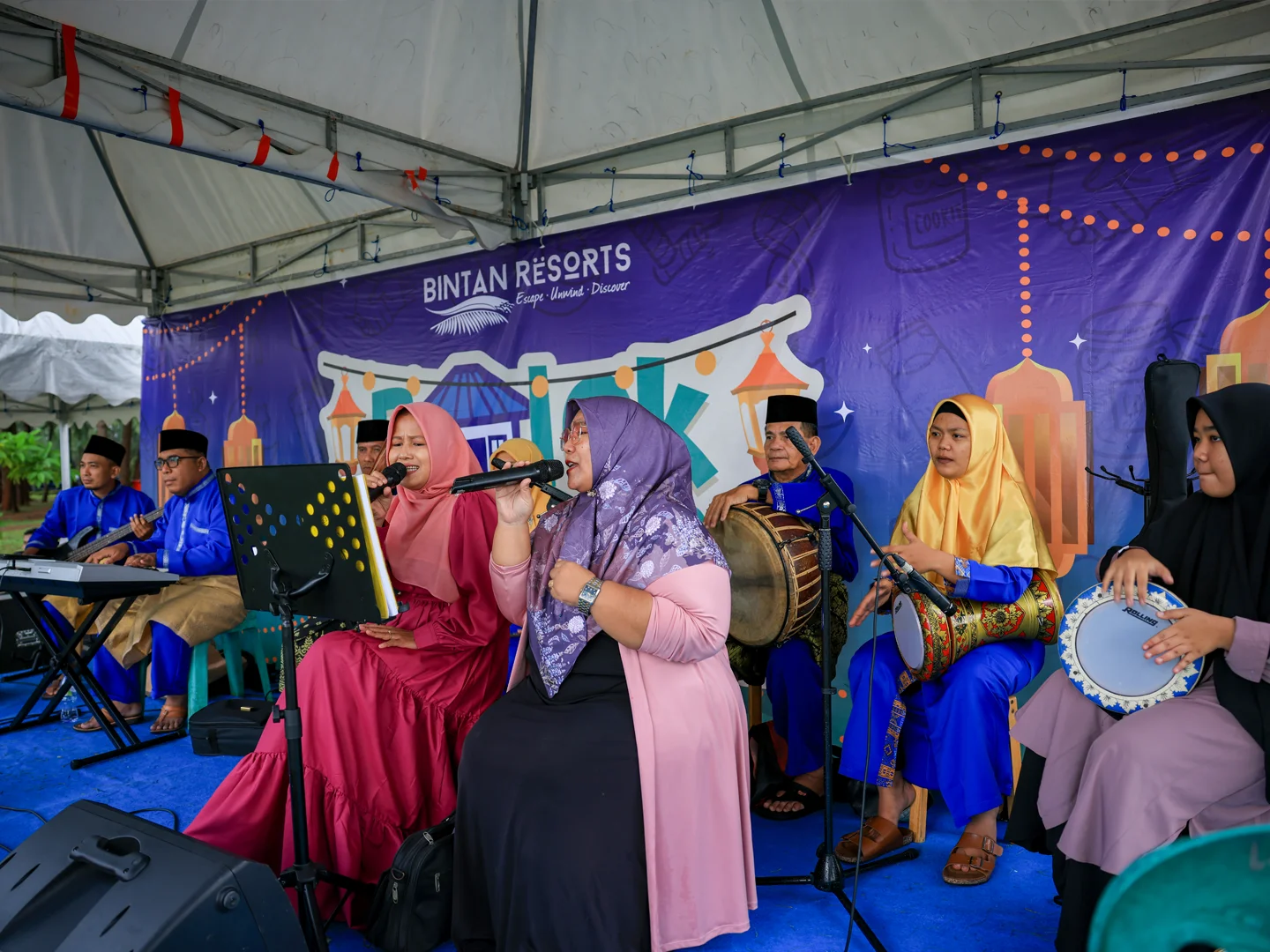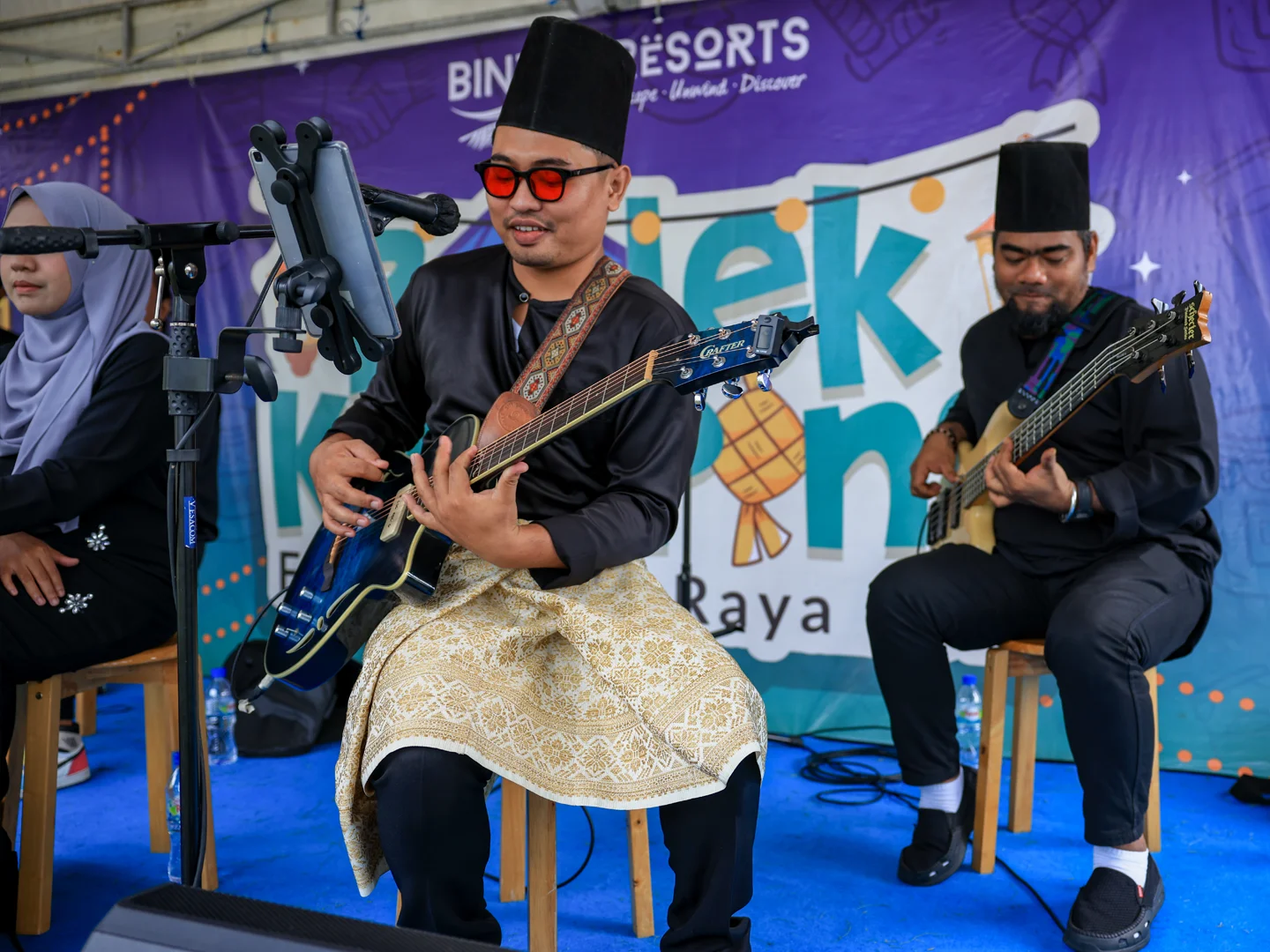 Similarly, on 23 April, Dermaga Band had everyone in Lagoi Bay on their feet, dancing. With a more modern touch, this Melayu-esque band managed to entertain Lagoi Bay visitors with songs from all over Melayu land to Indonesia.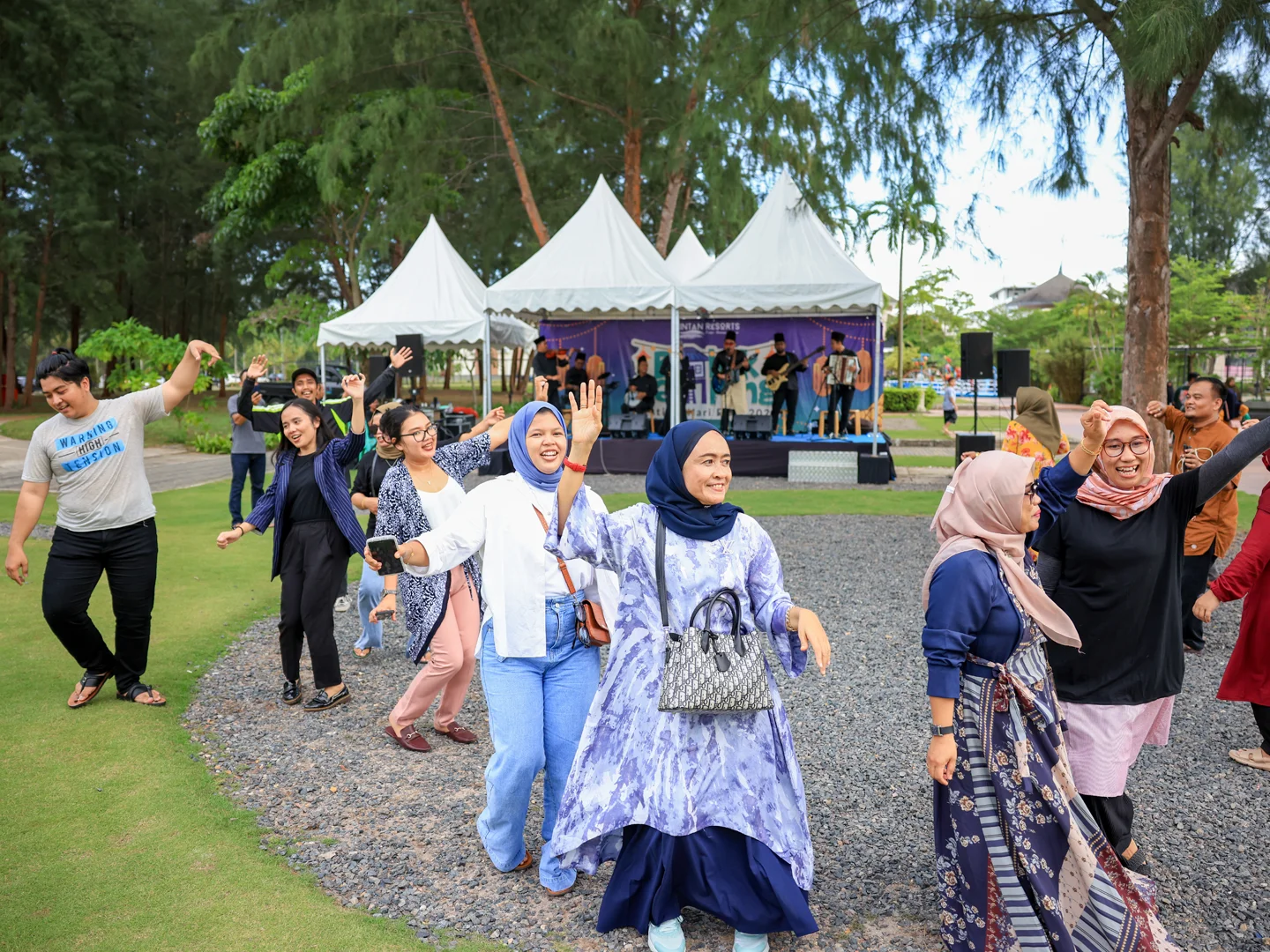 The performances were a feast for the senses, and visitors were left awestruck by the energy of the lively performers.
Giveaways
Giveaway is, and has always been, a huge part of Bintan Resorts events. In the spirit of giving back to the community, we have managed to give away a total of 100 free vouchers consisting free food, Safari Lagoi free-pass, and tour packages!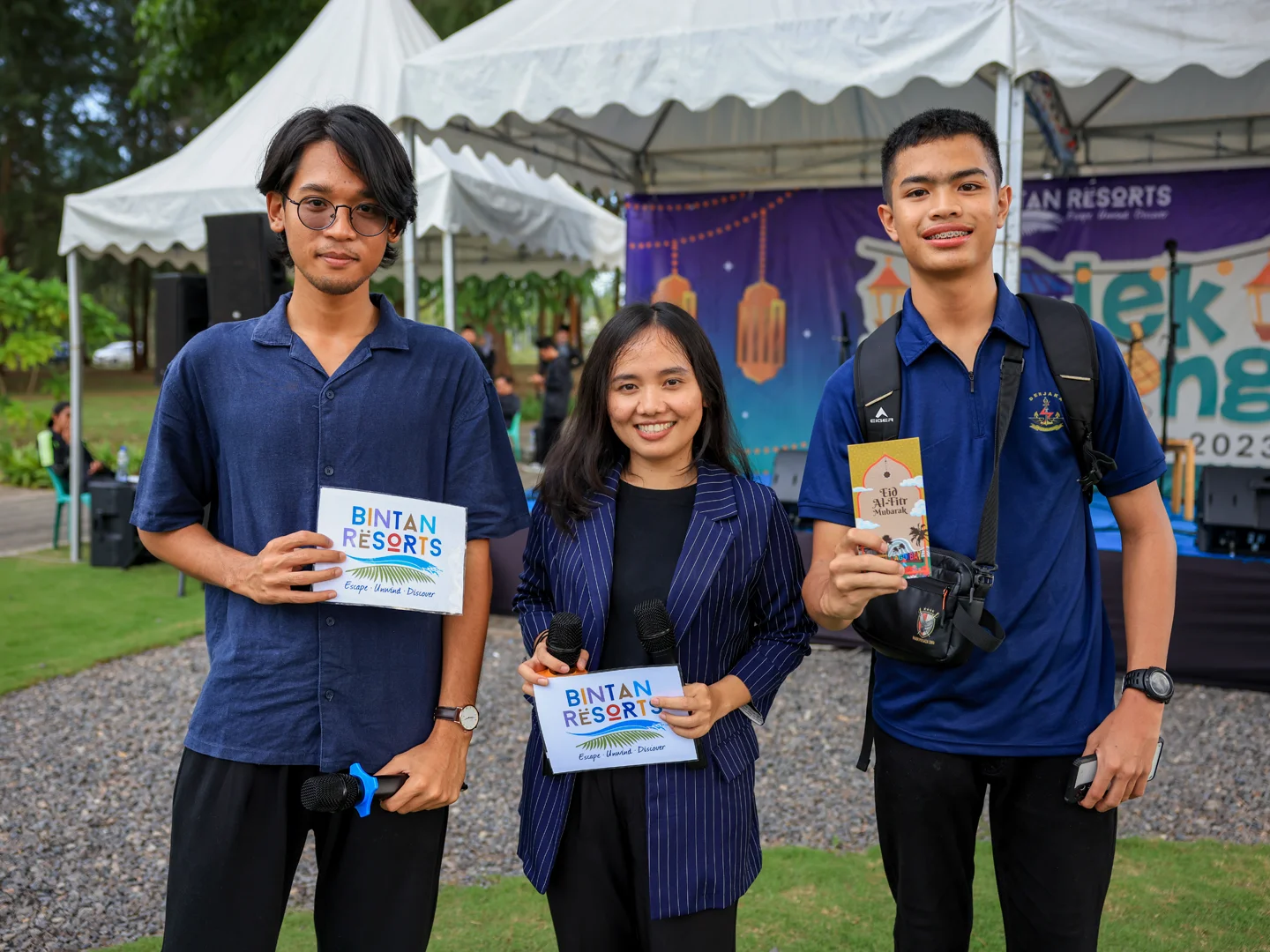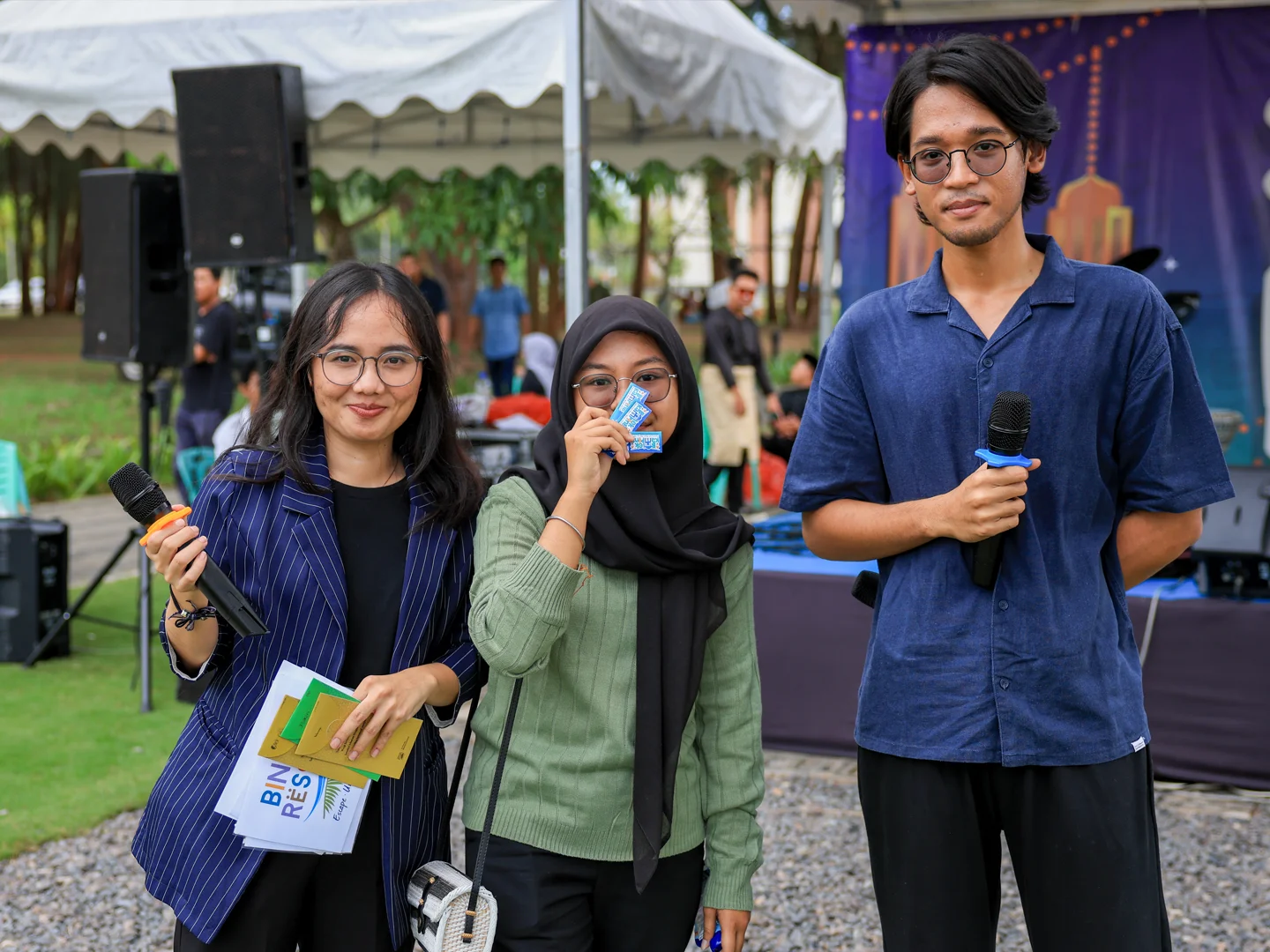 It's not just a celebration of religion and culture, it is also an opportunity for visitors to have fun and learn about the local culture and customs. With fun and elaborated activities and quizzes being asked for the prerequisite for each giveaway, the event managed to create an entertaining, yet, educational experience at the same time.
Bazaar
One of the main attractions of the festival was the Hari Raya Eid Aidilfitri Bazaar, which offered a variety of mouth-watering delicacies.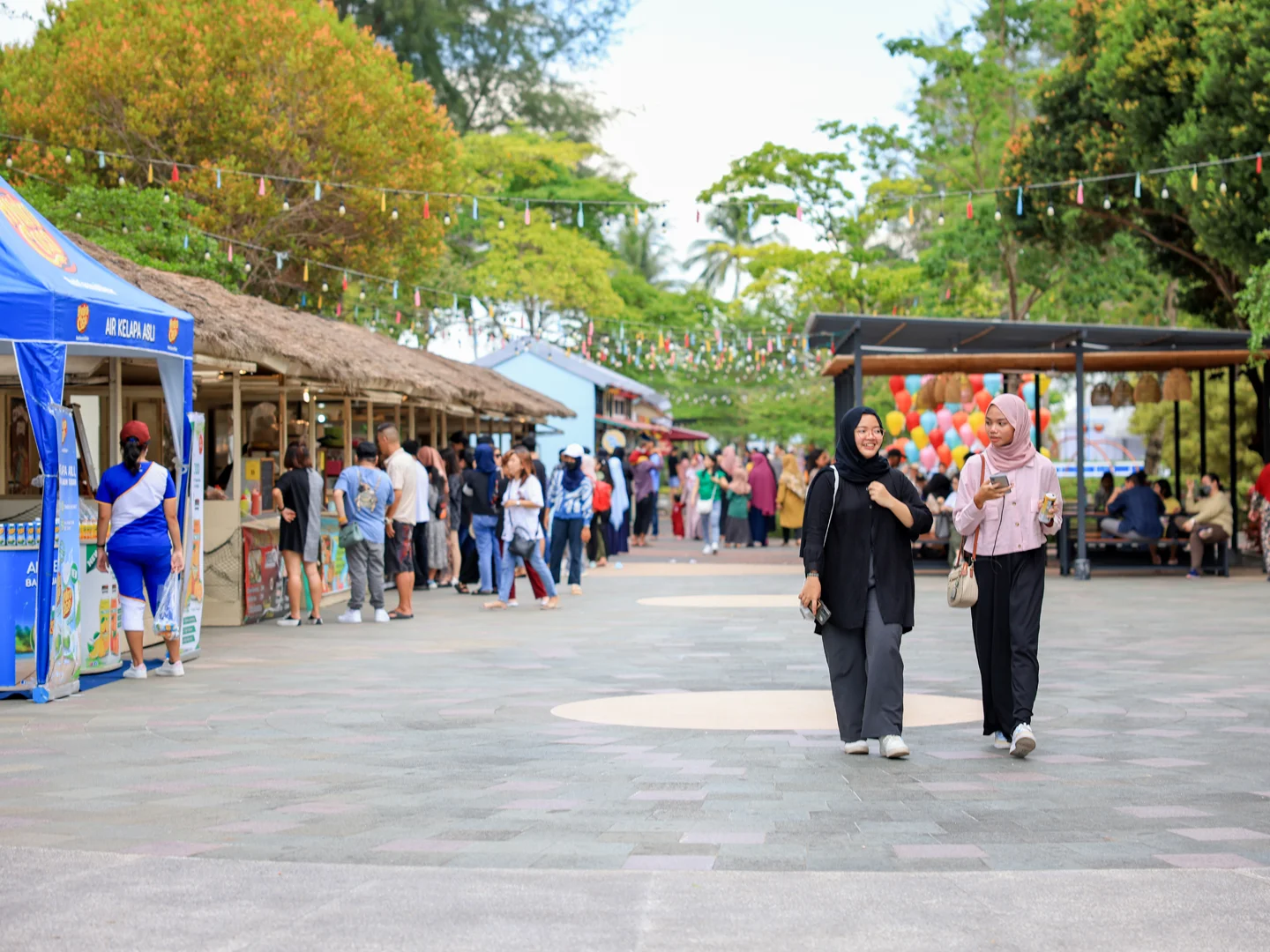 The bazaar was a foodie's paradise, featuring traditional Indonesian dishes such as Nasi Bali, Bakso, and Satay. The food was prepared by local sellers, using fresh ingredients, and authentic recipes that are popular in Indonesia.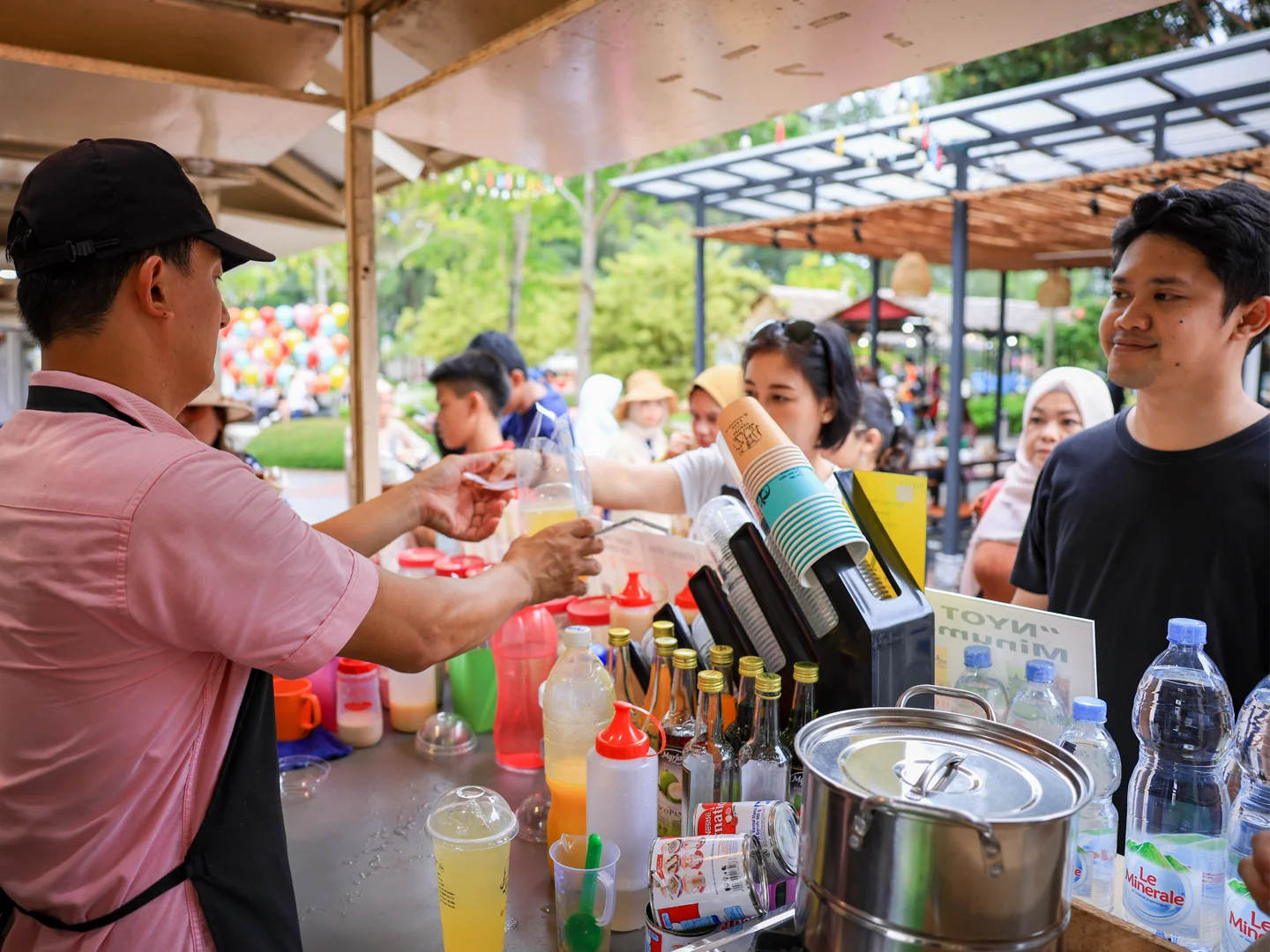 The bazaar is Bintan Resorts' popular weekend pop-up shop, so visitors are able to taste the different flavors of Indonesian cuisine, while enjoying the festive atmosphere for more to come at Kampong Peranakan in Plaza Lagoi.
Decoration
With the theme "Balek Kampong", Bintan Resorts Hari Raya Eid Aidilfitri 2023 Celebration went all out with a literal 1:1 Melayu-esque house in the middle of the plaza. With the aim to create a new photospot for many visitors to stunt their stunning looks, this has become a massive success among our visitors.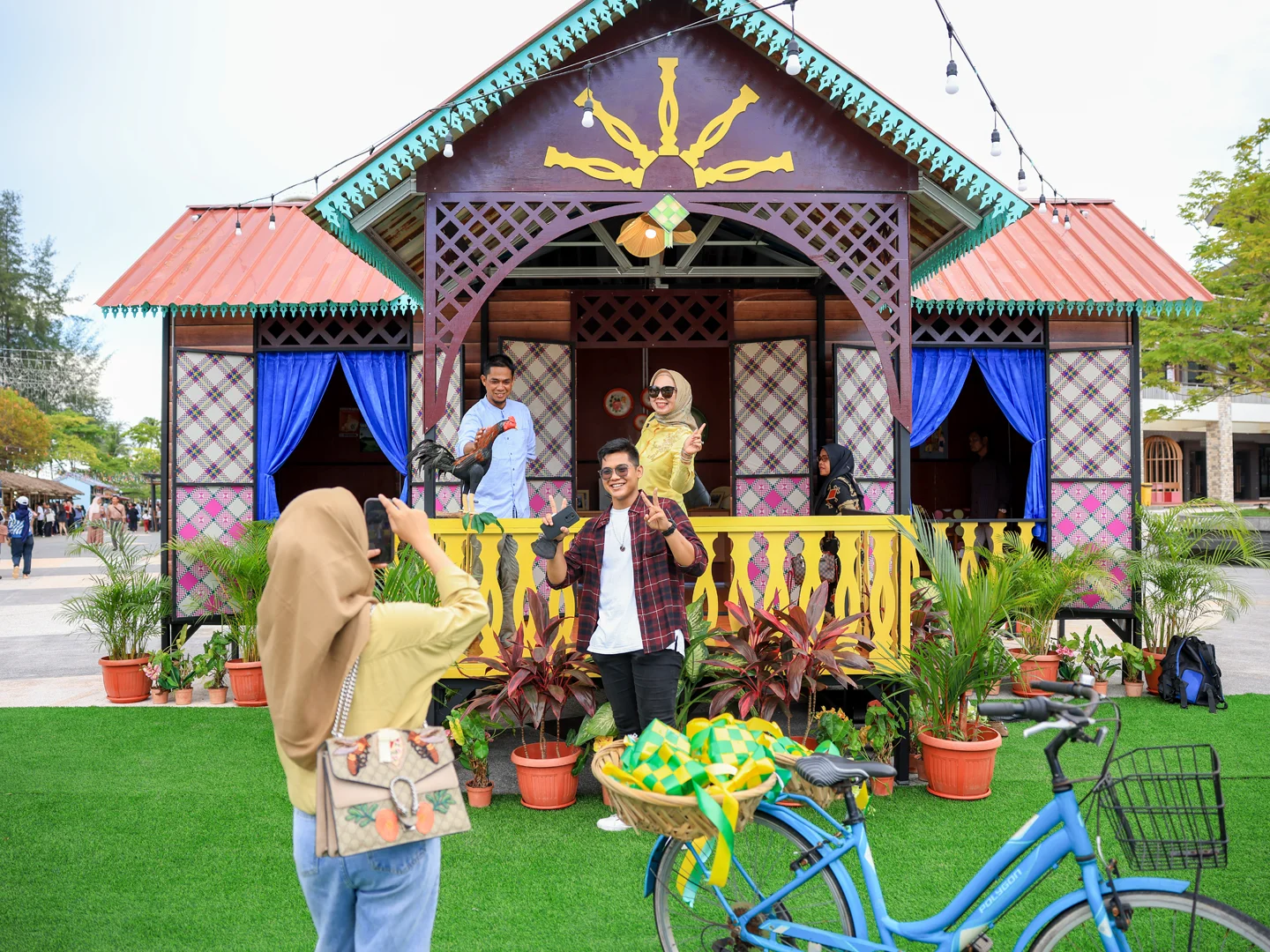 The house has a strong colorful color palette, which will go well with various outfits.
The Melayu house will be present until Eid Adha, in June 2023. Don't miss out dressing to the nine in ten out of ten place!