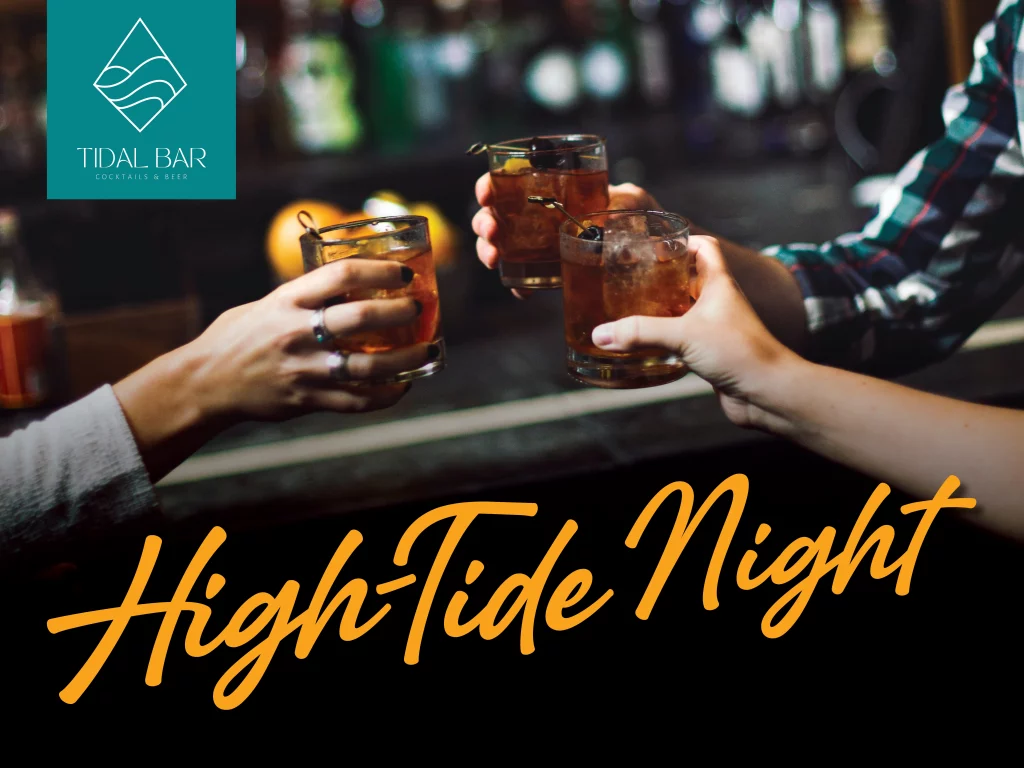 Reserve your spot now and head over to Bintan Resorts this March 11th, 2023 as Tidal Bar celebrates an all exclusive High-Tide themed night filled with extraordinary DJ performances, mouth-watering buffet, and ambrosial drinks!
You wouldn't want to miss Tidal Bar's first themed-night as it is packed with a bunch of excitements, you, your friends and family could enjoy together. With a High-Tide theme, you could expect something electrifying!
Be sure to claim your seats by making a reservation days in advance and get your party poppers ready for a paradise on the weekend!
Location
Located on the shore of the scenic Lagoi Bay, Tidal Bar gives tropical ambience while still being very comfortable with an all-alfresco setting that faces the beautiful coastline of Lagoi Bay and sculptural wooden countertop with relaxing white splashes on an earth-toned vibe lounge.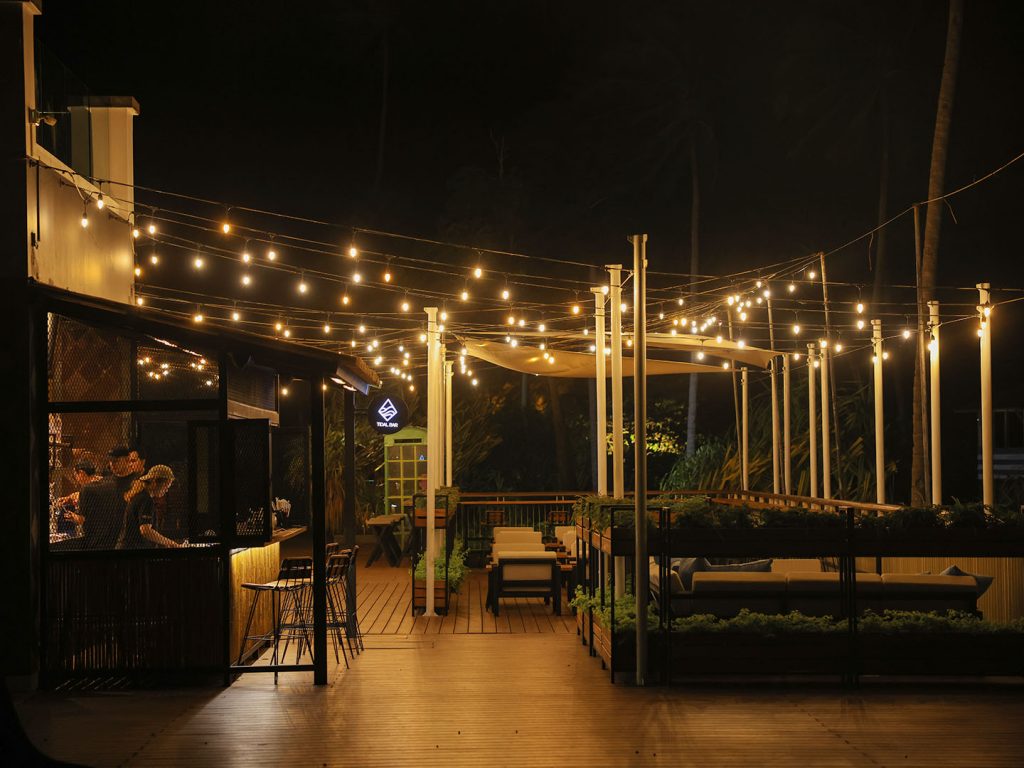 Enjoy a soothing breeze as you unwind into this tiki-inspired aesthetic that is perfect for instagram, we definitely recommend you to snap some pictures while wearing your best tropical inspired party outfit that will make your friends at home jealous.
Indulge in an ethereal ambience and jam into the beat of the song as you and your friends choose the standing table. The perfect tropical getaway awaits you in Tidal Bar!
Looking for a group moment? High-tide night have a thing just for that! Choose a table sitting and create the best moment among your circle as you pamper into the lounge area.
Beverages
Try out various kinds of uniquely mixed cocktail and mocktail and elevate your drinking experience further with a unique touch of Indonesian authentic ingredients. With one of the best bartenders in the island standing behind the countertop, we can assure you that you will have one of the finest drinking experiences you have in a while!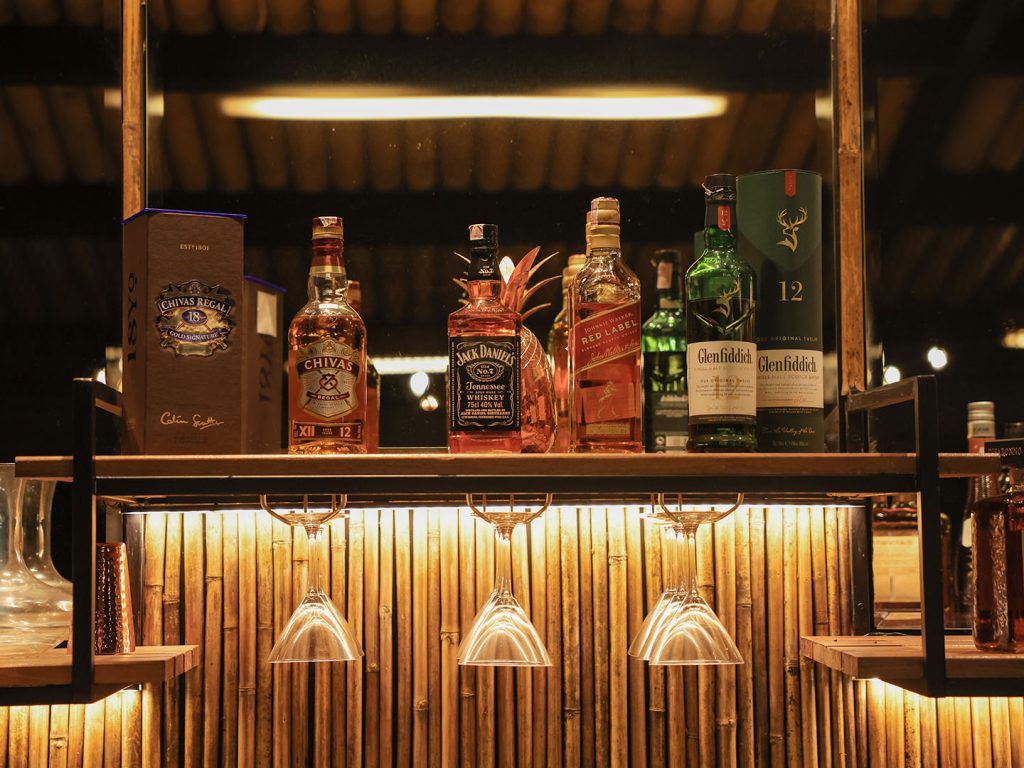 You can also choose a base, liqueurs, or wine if you prefer something stronger or beer if you're in for a fun night, Tidal Bar has a wide variety of options for you to choose from. This place definitely has something for everyone!
Food
Flourish into the abyss as you indulge in Tidal Bar exquisite pool of cuisine in the locally-inspired buffet that is unprecedented only in the venue.
Match your tastebud to these explosions of delicious Indonesian foods in a full-course style buffet! Pamper into these exotic Indonesian dishes that will definitely leave you wanting for more like beancurd omelette, fried rice and noodles, stir fried vegetables, sweet and sour fish fillet, Lamongan soup, layered cake, and chicken or mutton satay. These foods are something worth looking forward to!
Entertainment
When it comes to entertainment, Tidal Bar is set to blow your mind away! Expect exceptional DJ performances from popular local DJs that have rocked various stages and bars across islands!
To match with the vibe, not only stylish outfit, we also recommend you something comfortable for you to dance and socialize with, we'd say dress to impress would be perfect for you.
Getting more excited? As you should, because to top things off, a big event is nothing short of extravagant without fireworks. With Tidal Bar beachfront view and location, fireworks are made possible! So get ready to snap some pictures and share those stories to your precious followers, the night is about to be a bomb!
Read more about Tidal Bar and book your spot now for Tidal Bar "High-Tide Night"!