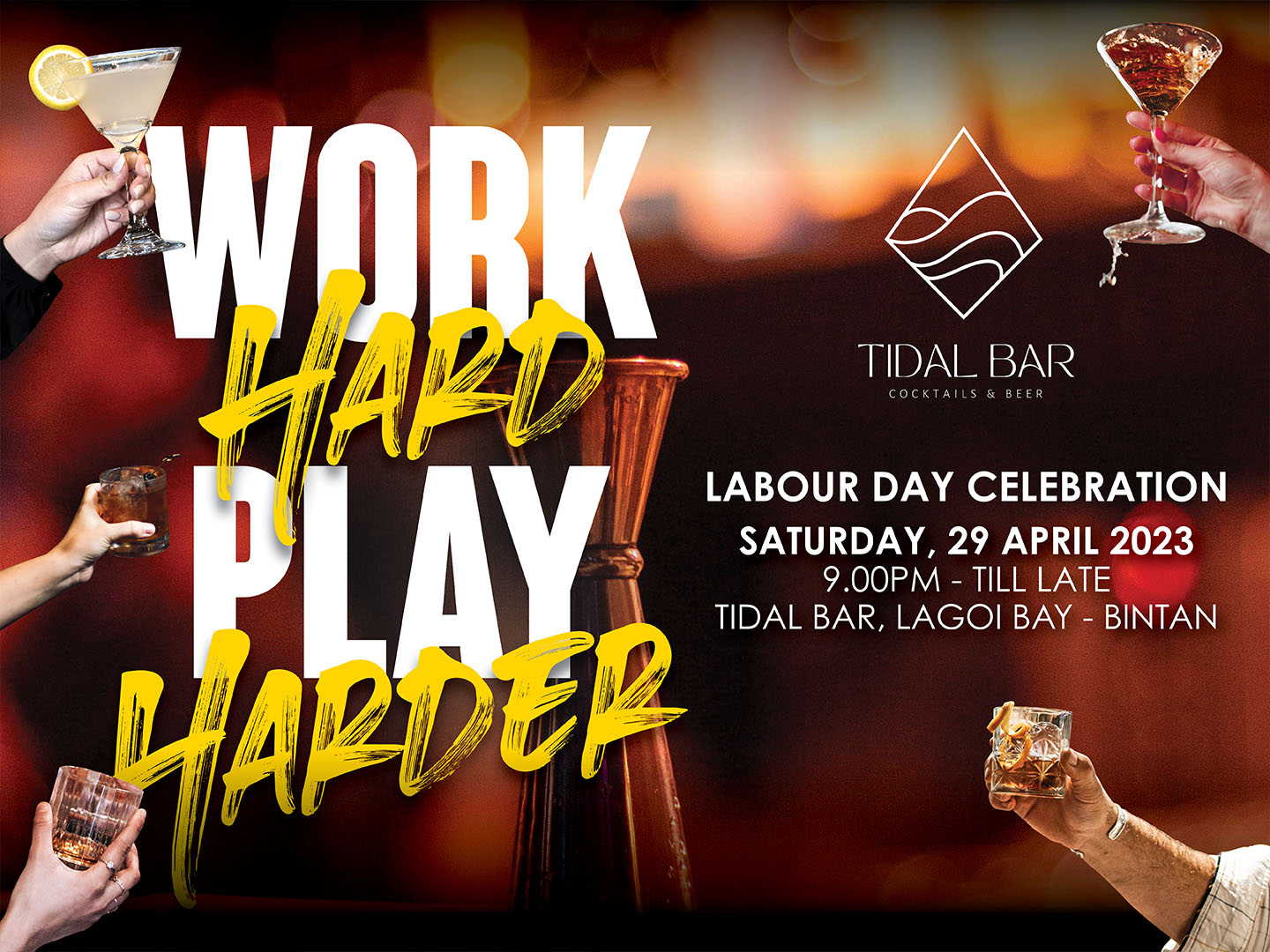 Reserve your spot now and head over to Bintan Resorts this April 29th, 2023 as Tidal Bar celebrates an open for all labor day celebratory event with exciting drinks, fireworks, and DJ performances.
Located on the shore of the scenic Lagoi Bay, Tidal Bar gives tropical ambience while still being very comfortable with an all-alfresco setting that faces the beautiful coastline of Lagoi Bay and sculptural wooden countertop with relaxing white splashes on an earth-toned vibe lounge.
Indulge in an ethereal ambience and jam into the beat of the song as you and your friends choose the standing table. The perfect boozy getaway awaits you in the Tidal Bar monthly event along with the labor day celebration!
Beverages
Tidal Bar will be serving up delicious drinks throughout the night, including Labor Day-themed cocktails that are sure to please. Whether you're in the mood for a classic margarita or a refreshing mojito, the bartenders have you covered.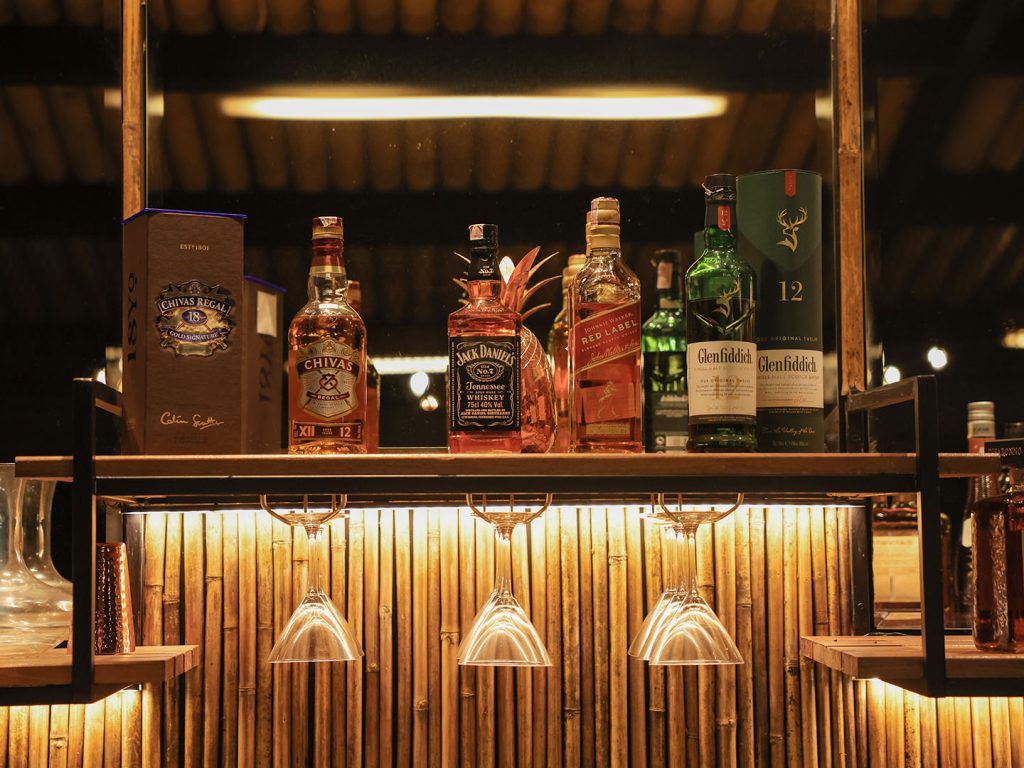 You can also choose a base, liqueurs, or wine if you prefer something stronger or beer if you're in for a fun night, Tidal Bar has a wide variety of options for you to choose from. Non-alcoholic beverages are also available for those who prefer something different. This place definitely has something for everyone!
Entertainment
Get excited for exciting DJ performances throughout the night in the Tidal Bar monthly event along with labor day celebration!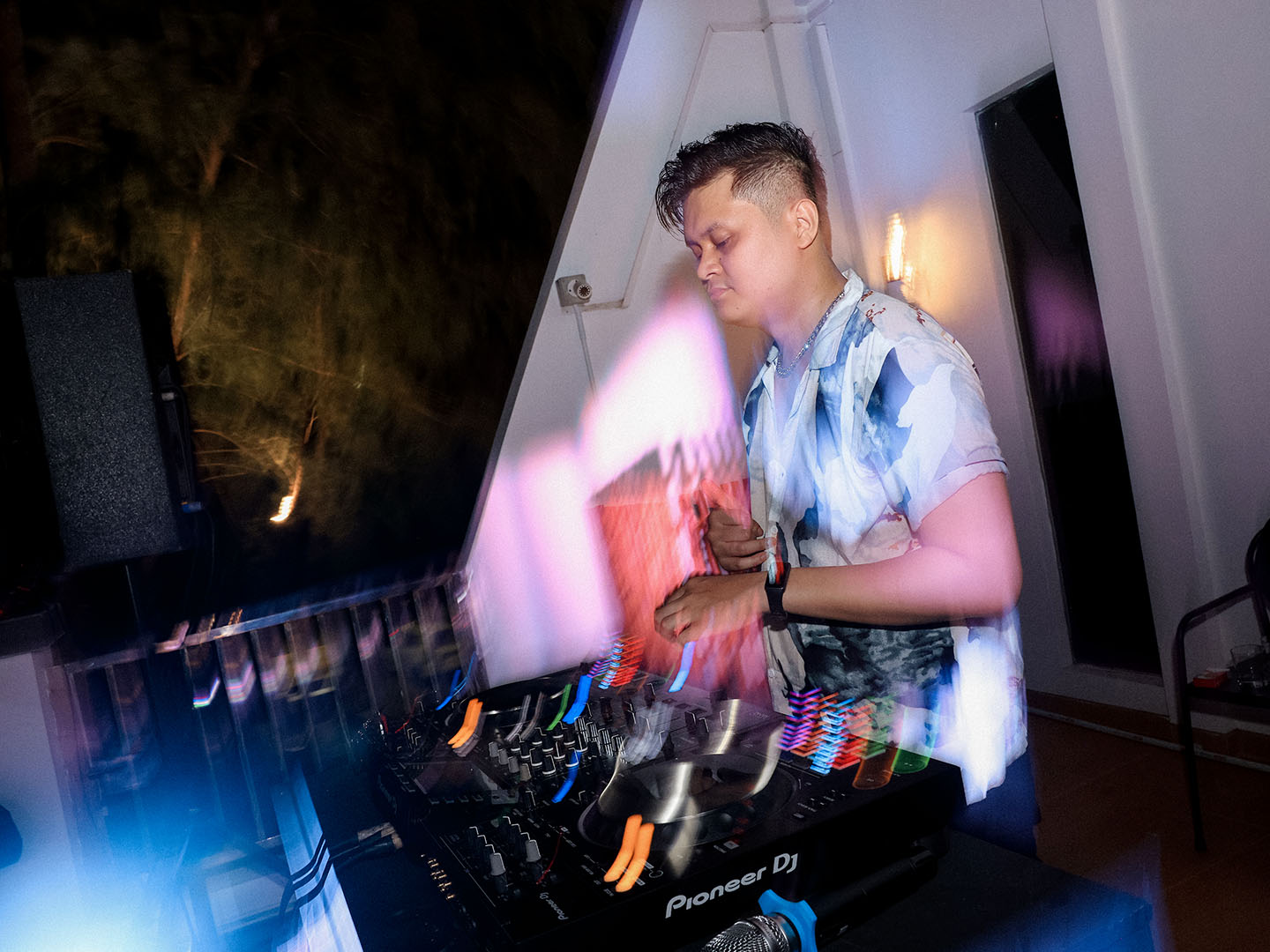 Starting from 9pm, the event will have a DJ playing the latest and greatest tracks to get everyone on the dance floor. From house to hip-hop, our DJ will have something for everyone.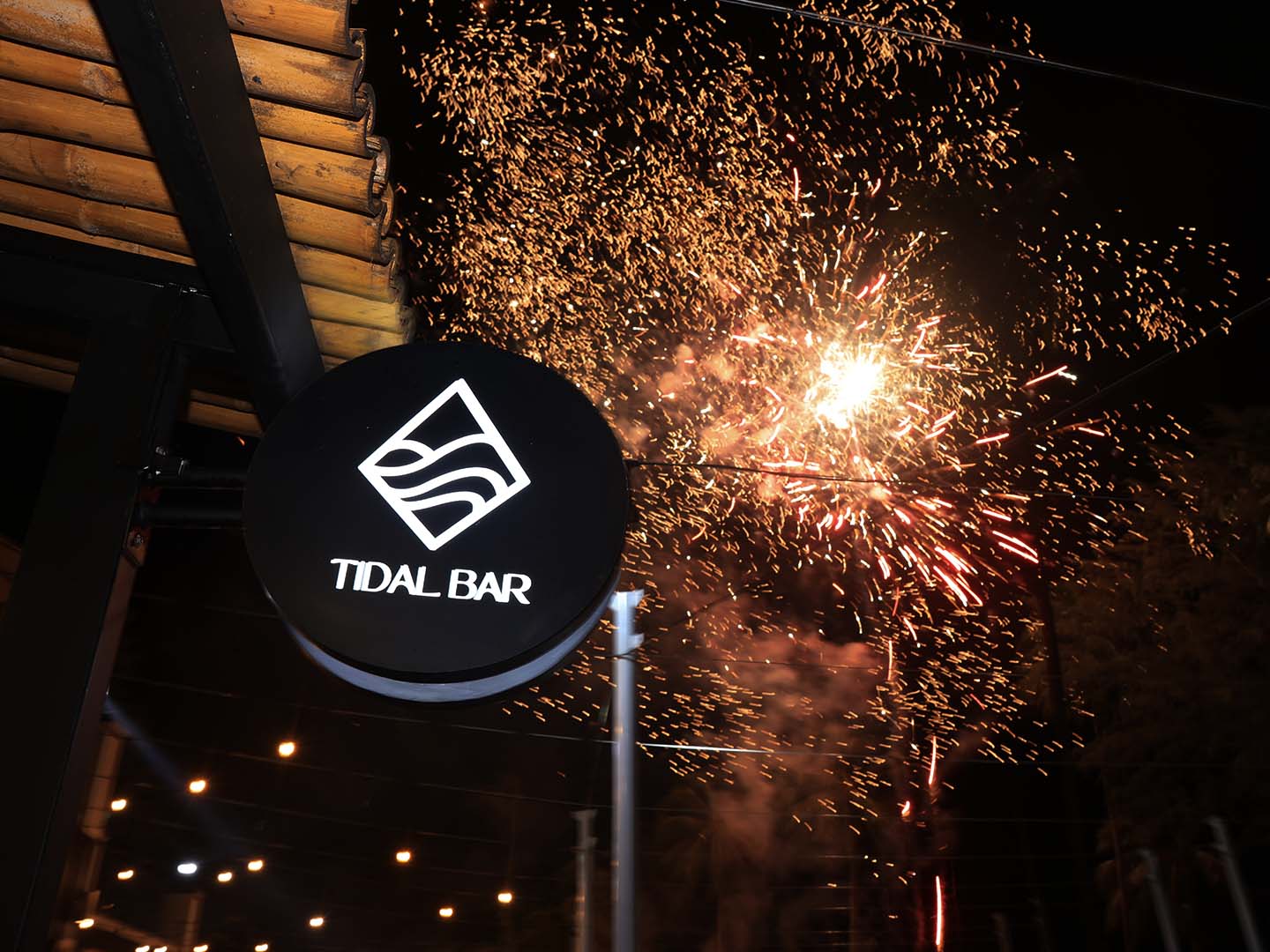 The event will also have fireworks light up the starry night. It was a huge hit during the previous event, so it will only get better over time.
Share your best moments and tag us @bintanresortsofficial on instagram for a repost. We can't wait to personalize our page for you!
Getting To Tidal Bar
The organizers will provide FREE roundtrip land transfer from all resorts in Bintan Resorts to Tidal bar. You can request the free ride anytime you want within the time of the events. Get free 10% Discount Voucher (T&C applies)