There's nothing quite like sipping on a well-crafted cocktail while taking in breathtaking views of the South China Sea ocean. If you're planning a trip to Bintan Resorts, whether you are looking for a place to relax after a day of exploring Bintan Island, or just want to enjoy a delicious cocktail in a beautiful setting, Tidal Bar beachside cocktail bar in Bintan Island is the one.
This beachside cocktail bar is located just on the shore of Lagoi Bay.
Lagoi Bay is conveniently situated in a resort block. With just a few minutes of walk, you can easily go to the Grand Lagoi Hotel by Willson, The Sanchaya, Kamuela Villas Lagoi Bay Bintan, and Four Points by Sheraton. This makes a strategic place to unwind during your stay in one of these nearby resorts.
The bar offers a wide selection of drinks, including classic cocktails like margaritas, mojitos, and martinis, as well as innovative creations that cater to all tastes. From locally sourced ingredients to premium spirits, every element of the cocktail-making process is carefully curated to ensure the quality of the drink. The bar's expert mixologists are also on hand to provide recommendations and craft bespoke cocktails that cater to your individual tastes. If you're feeling peckish, Tidal Bar beachside cocktail bar in Bintan Island also offers a selection of light bites of finger foods and snacks to delight even the most discerning palate.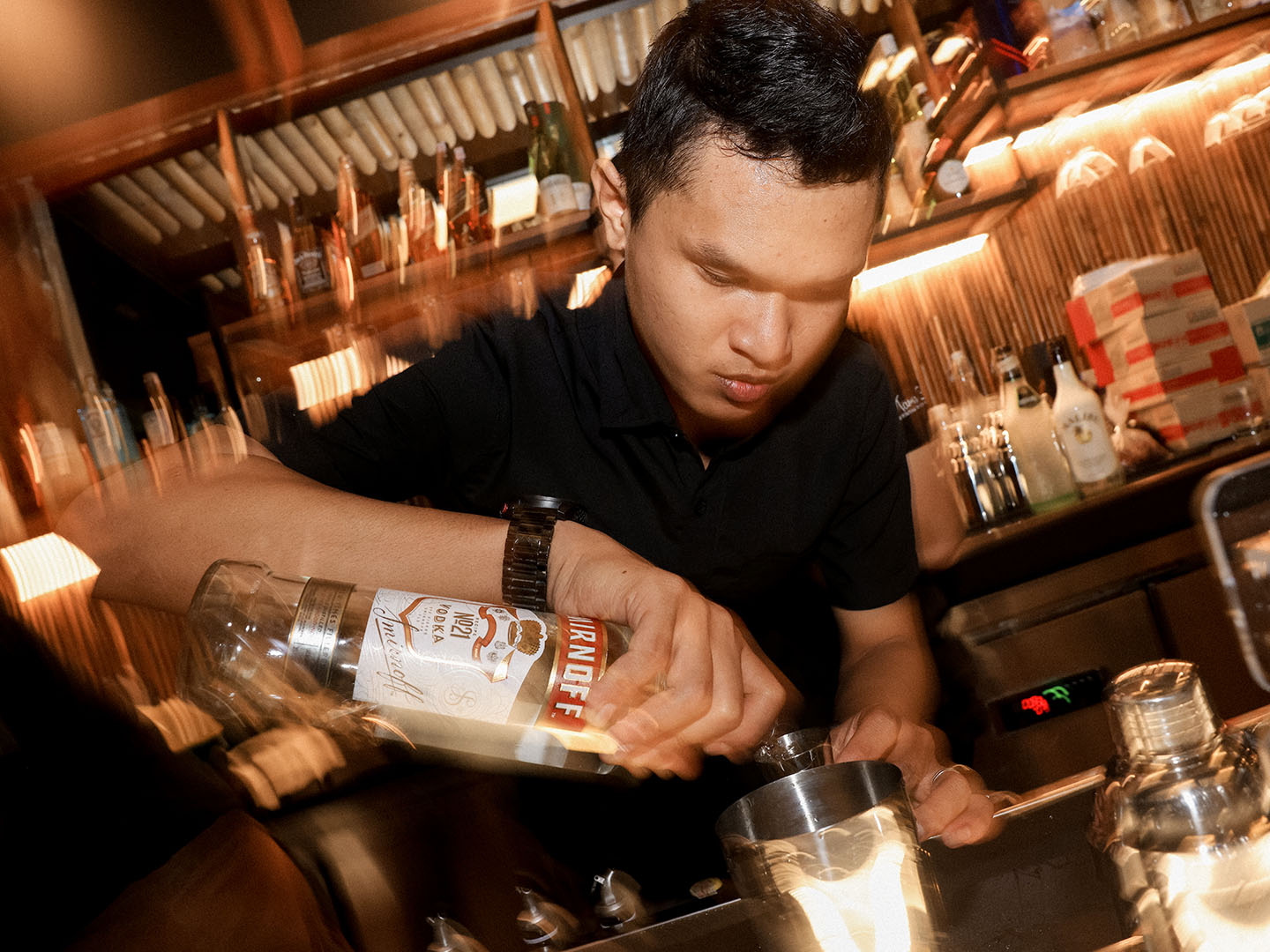 Tidal Bar is more than just cocktails—it's also a place to relax.
You can kick back on one of the comfortable lounge chairs and take in the panoramic views of the ocean while listening to the sound of the waves crashing against the shore. At night, you can enjoy the warmth of tropical island evenings in the dimly-wit atmosphere and sit in their signature alfresco-style dining. The overall aim and design of this bar is to capture the modern and sophisticated style, featuring comfortable seating, natural lighting, and stunning views of the ocean.
It's not just drinks and the ambience that makes Tidal Bar beachside cocktail bar in Bintan Island a special place in Lagoi Bay. The bar is home to various of themed-nights and festive events. As of now, you can expect weekly, monthly, and quarterly themed-nights events for everyone to dance to. Usual amenities include DJ performances, 360 photo booth, fireworks, and unique decorations that will reflect the creative theme they put on.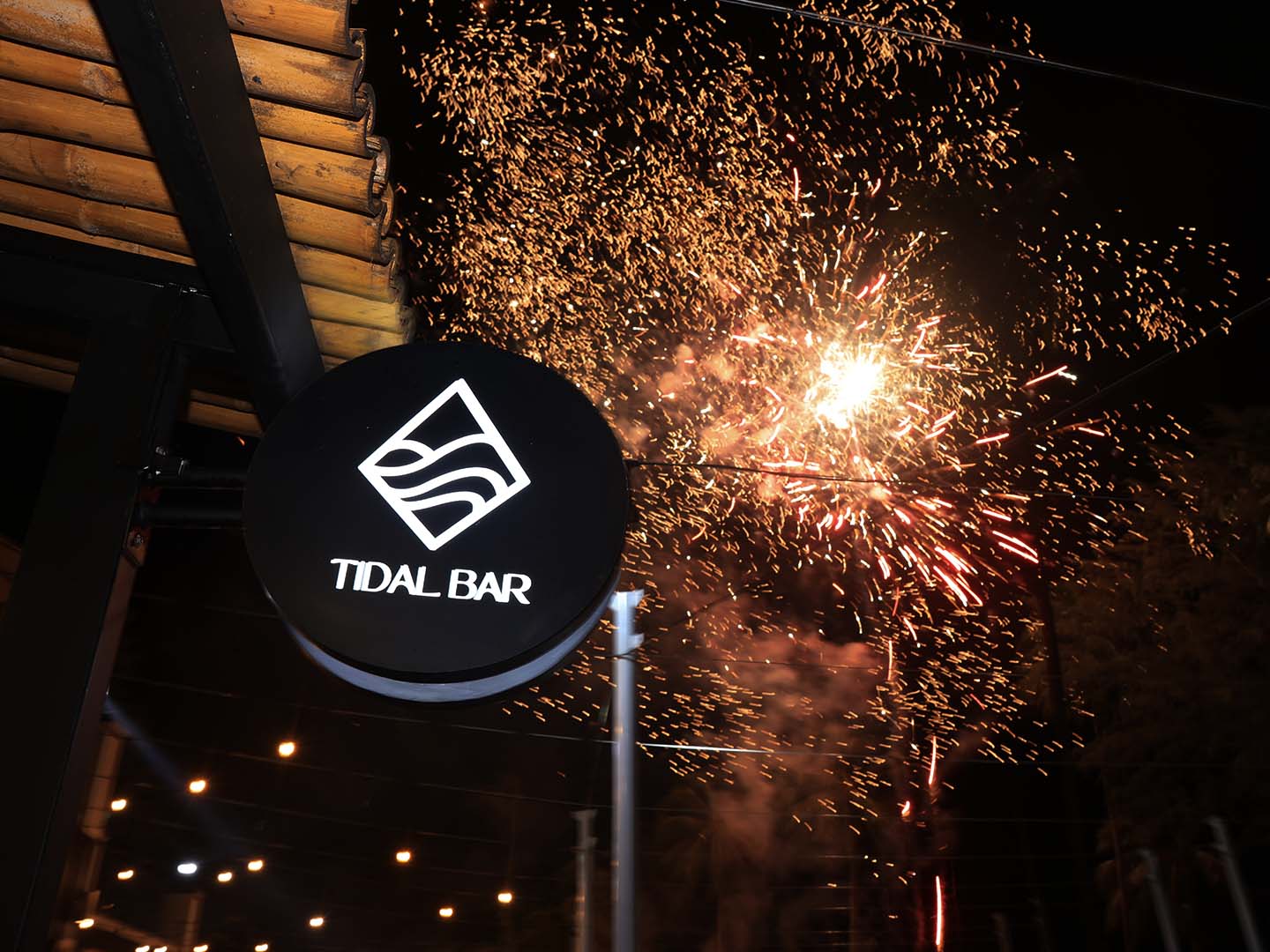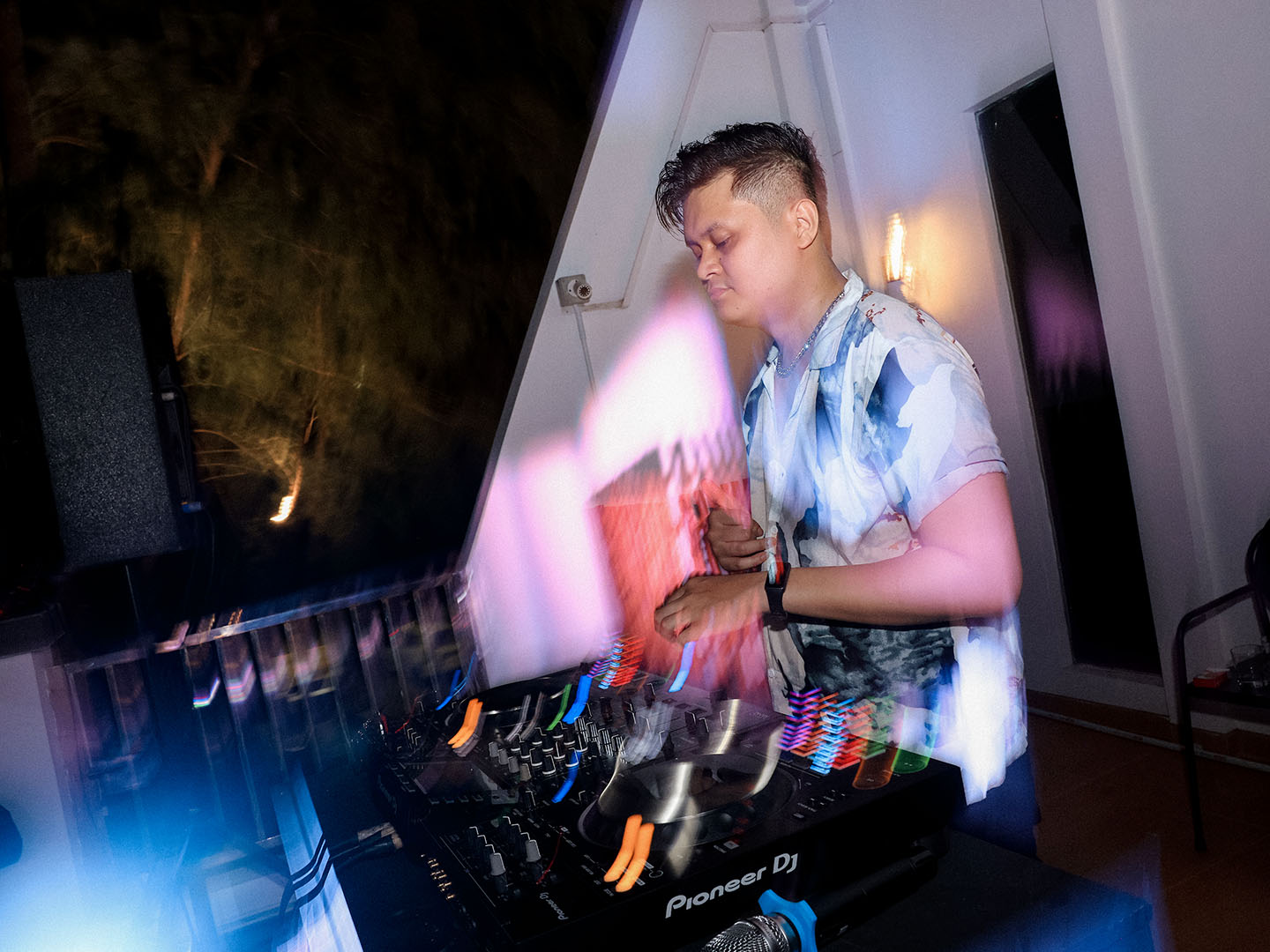 Tidal Bar beachside cocktail bar in Bintan Island is the destination for those seeking a beachside cocktail bar experience in Bintan Resorts. Their extensive cocktail menu, delicious food options, breathtaking views, and countless events makes a perfect spot to unwind and relax during your holiday.