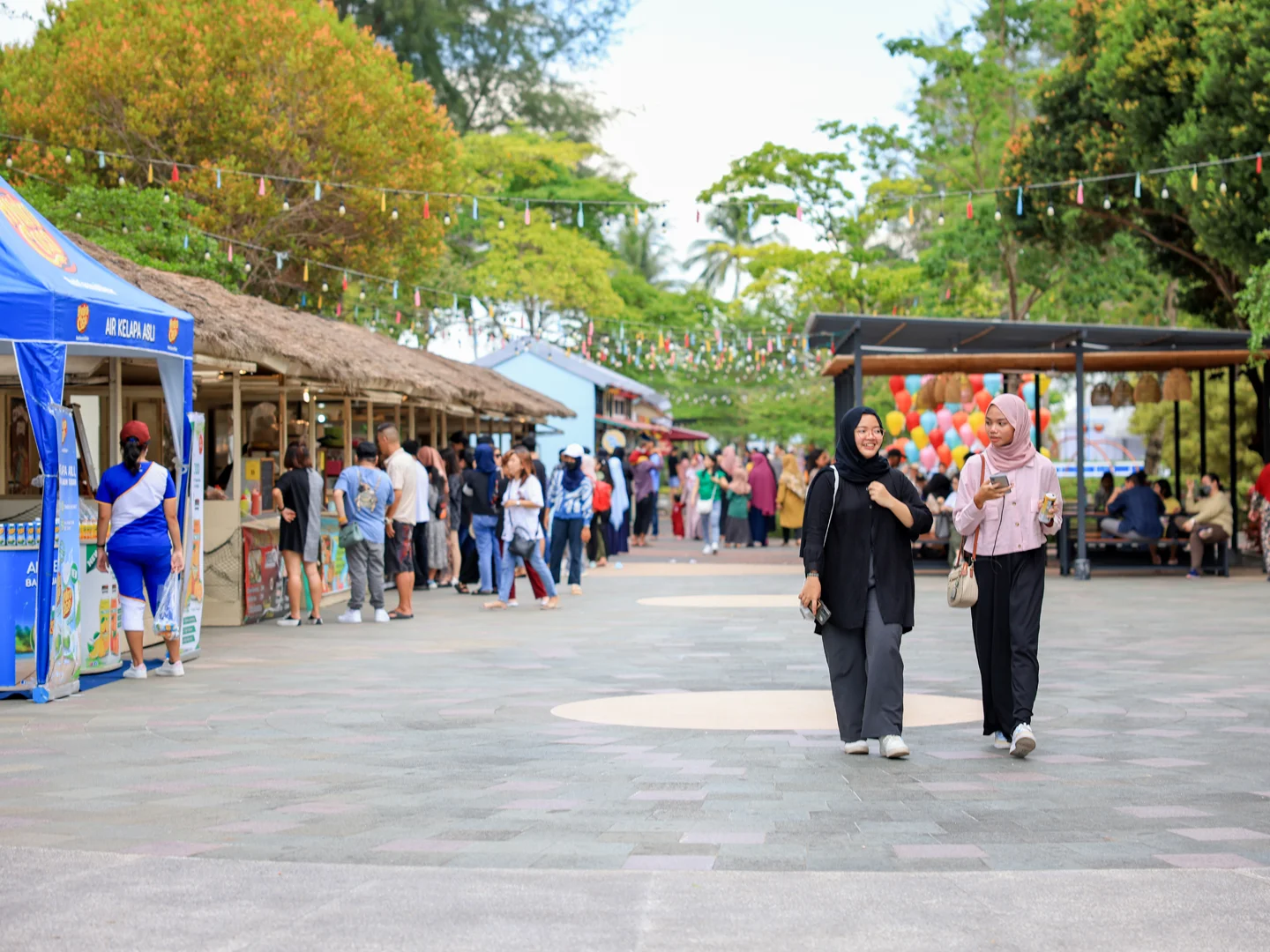 Ever wonder what a cultural festival in Indonesia is like? On August 12, 2023, for a full day, Bintan Resorts will be hosting one of the biggest mid—year cultural events called the "National Broadcasting Day Festival", specifically in Plaza Lagoi, Lagoi Bay.
National Broadcasting Day Festival is an annual event that is conducted by the Indonesian Broadcasting Commission alongside the Ministry of Communication and Information Technology. The goal of the event is to celebrate the long-standing broadcasting industry in Indonesia.
During the event, you can find some displays of local culture such as performances, food bazaars, and workshops. Not only that, you will have first-hand experience and a chance to learn more about the broadcasting industry in Indonesia.
National Broadcasting Day Festival's venue moves its location every year. This year, Plaza Lagoi, Lagoi Bay, is chosen by the commission to become the venue for the event.
Lagoi Bay is packed with a bunch of fun activities that are popular among our visitors and some beautiful photo spots like Lagoi Bay Love Lock. with activities such as snorkeling, jet skiing, and a local food bazaar, this is a perfect opportunity for you to indulge in the perfect tropical Indonesian vacation.
Get your pen ready and be excited about what this National Broadcasting Day Festival has to offer. Let's dive right in.
Local Artisans and Food Bazaar
Be ready with your small changes, most local foods and products from our local artisans are made to be affordable yet high in value.
Carving for Satay? Bakso? Or mie goreng? You should worry no less because all the food we mentioned will be available throughout the festival. If that sounds unfamiliar to you, just think of essential food to try in Indonesia, we got you covered in the event.
From spicy, and sour, to sweet, the festival will be packed with a different bunch of palettes that you can try. If you're not looking for a big meal, local snacks are worth trying!
This event is designed to be a one-stop festival for foodies who wanted to explore Indonesian cuisine, so if you're not a fan of the broadcasting industry in general, you can definitely try the food instead, we encourage you for that in this National Broadcasting Day Festival!
Read: 8 Local Must-eats on Your Next Visit to Bintan Island
Musical and Cultural Performances
In Bintan, it's not a festival if it doesn't contain any musical performances, in fact, it's not Indonesian at all if it doesn't!
As essential as it sounds, this festival will not only have Melayu's themed performances, but some contemporary performances from famous Indonesian singers (yes, a surprise performance from top singers!) will be present as well. If you're looking for something extravagant, the event's festival will be broadcasted across Indonesia on one of the biggest TV provided in the country during the evening.
If you're looking for family-friendly activities, this festival has you covered. What could be more enjoyed than eating a bunch of food while listening to a music festival? rest assured that you'll be guaranteed pure indulgence in the local culture!
Read: 4 Ways to Have a Fun-Filled Family Holiday in Bintan
Interactive Dialogue and Workshop on Indonesian Broadcasting Industry
What's better than learning a different culture than actually interacting with one? This event will give you a chance to engage in a workshop and have an interactive experience with a dialogue from Indonesia's notable speakers in the broadcasting respective field.
Learn more about the history, the industry, or even the current broadcasting trend in Indonesia. We recommend you prepare some related questions beforehand before the event and have them answered by the pool of broadcasters experts that will attend the dialogue.
Did we mention all of these are free? Yes! The panel sessions are free of charge! Learning has never been more accessible, right?
Although the event is mainly attended by Indonesian speakers, the workshop also provides all sorts of information and materials in English. So, worry not if you think you will have trouble understanding what the discussion is all about.
Don't think twice, where else would you be able to learn about Broadcasting culture and industry in Indonesia while feasting on delicious Indonesian cuisine if not at National Broadcasting Day Festival here?
Ride a quick ferry to Bintan Resorts and we look forward to welcoming you here!