Tired of the same scenery for romantic dinner? We recommend you one of the most magical and adventurous romantic anniversary dinner perfect to celebrate a relationship milestone with your loved one.
Celebrate a new level of intimacy for a special day in The ANMON Resort Bintan's insanely romantic tentside dinner. This mediterranean-esque tent is home to one of a kind glamping experiences, perfect for a magical night to remember. Enjoy the peak of romance in the most uniquely set-up setting possible.
The resort is illuminated with dimly-lit candles and decorated with white teepees just below the dazzling starry night. With a combination of pink splashes and a bit of bohemian art-deco embellishments that lend a gypsy-ish vibe, experience a fantasy-like anniversary dinner or proposal you've never had before!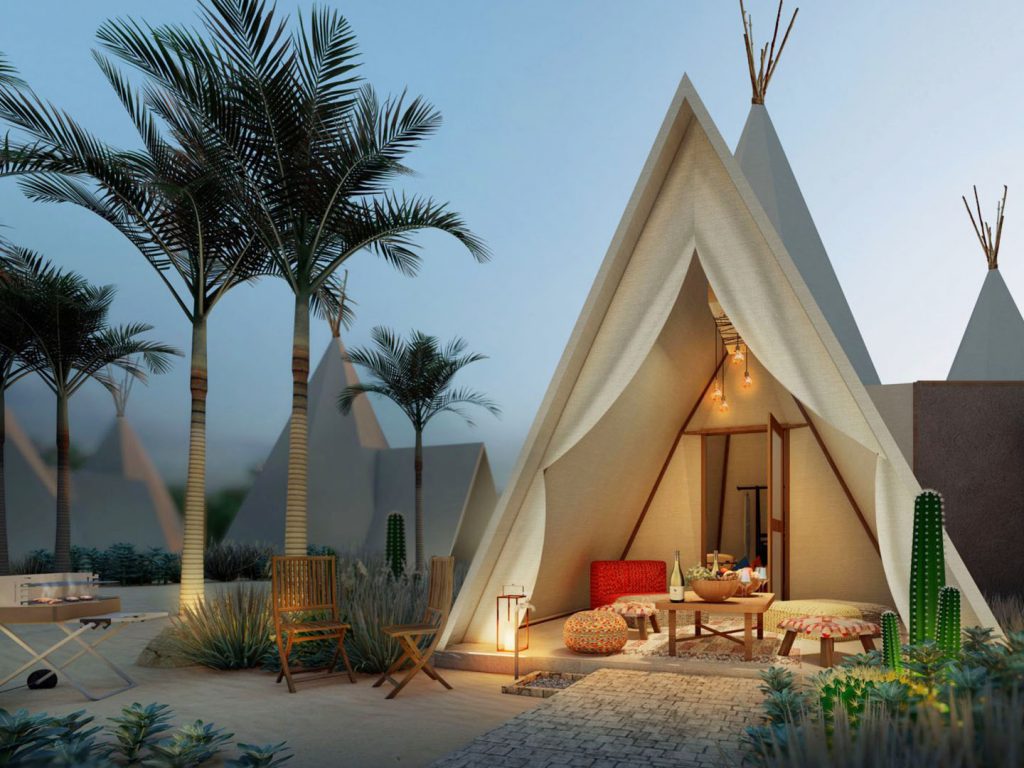 When surrounded by that many pretty sights, it is hard not to feel like you are in a fairy tale. Have a thing or two for that? Well, this might just be for you.
Ignite in a long-lasting conversation as ANMON serves you a middle-eastern inspired menu–with elements of surprise that is not confined by any resorts! Celebrate the adventurous essence of a relationship as you indulge in the deliciously uncommon ingredients and serenade your lover while tasting food that will soon set your heart on fire.
Started off with "To Share" as you split a plate together with your significant other, perfect to start off a long night full of effervescent moments. A combination of Turkish bread served with the zesty tabbouleh salad will surely wake your appetite up! Continue on and "Warm your Soul'' as you indulge in ANMON's classic tomato soup or creamy asparagus soup. Designed to create contrast from the sour-ish salad, this dulcified tasting food is sure to cushion you to a more comforting ambience.
Thoughtful and expressiveness run the show at the ANMON as they offer you two choices of main course. Experience a delectable mix of thyme roasted half spring chicken with grilled zucchini, eggplant, paprika & baby corn or the aphrodisiac sweet chili grilled salmon filet served on a bed of ice with lime cream sauce & sauteed seasonal vegetables, perfect for a post-dinner intimacy!
Pamper your love one in magically romantic anniversary dinner with a little surprise as you both play a game of guessing the chef's specialty off dessert and the bartender's special mix of "Love Potions" Set to taste nectarios and mellow-textured, the ANMON Resort Bintan will make sure that you have your "Happy Endings"!
Also Read: Other Unique Anniversary Dinner Ideas at The Ship Hotel