With an abundance of attractions and activities to do, you should consider Bintan Resorts as your next girls day out destination idea!
From the glistening beaches of South China Sea, abundant list of attractions, and many–if not, dozens of exotic local foods, this list in Bintan Resorts should be in one of your checklists for the next retreat!
Let's dive right in.
Staycation Retreat
Looking for a staycation with your girlfriends? We recommend Pantai Indah Lagoi Bintan, Banyan Tree Bintan, and Kamuela Villas Lagoi Bay Bintan as the perfect retreat.
Located in a lush foliage forest of Bintan Resorts, tranquility is just on the tip of your touch. Airy spaces and a glistening pool awaits as you enter. Order a floating breakfast and treat yourself like queens you are all!
Foodie Day Out
Try out new delicacies that are unique to Indonesia and have your diet on pause. We recommend you to order Hidang Style serving at Lamak Basamo Restaurant. This Padangnese signature serving style is popular among Indonesian. So why not indulge yourself to an immersive local experience?
Think no less than a big feast during celebration day. You can order them without reservations. It's just about time that you and your girls treat each other to scrumptious food. We recommend you to try the Indonesian way to eat this–by hand!
So wash your hand with the handwashing teapot–Sumatran's native handwashing style and along with authentic Indonesian ingredients, we assure you and your girls would have an exotic meal.
LEARN MORE: 8 Local Must-eats on Your Next Visit to Bintan
Sunset Hopping in Beachfront Café
Sunset viewing is not only romantic, but the warmth from the sun is also perfect for a wholesome experience together with your girlfriends. For the best sunset viewing activity in Bintan Resorts, we would recommend you to check out The Patio Bar by Natra Bintan, Mamma B, and Treetops at Banyan Tree Bintan. Come at around 5pm to 6pm as the sun paints the Bintan horizon orangish. Choose your favorite drinks and snap those Instagrammable travel photos as you indulge in an afternoon treat with your best girlfriends. The warmth from the tropical breeze will definitely heat up the wholesome moment you and your besties have longed for!
LEARN MORE: Mamma B, The Flavors of Bintan
Unwinding Nightlife
Girls day out is not complete without delicious drinks. Unwind a tropical drinking experience with Tidal Bar unique mixes of cocktails. If you're a lover of unorthodox drinks, we recommend you to order a peanut sauce mixed cocktail. If you're in for a treat, ask the bartender's suggestion for an element of surprise. The lounge is perfect for you to leisure around as you enjoy an airy and spacious open space. Why not take this chance to have a long talking night?
LEARN MORE: Tidal Bar, cocktail bar in Bintan Resorts
Hike in Bintan Mountain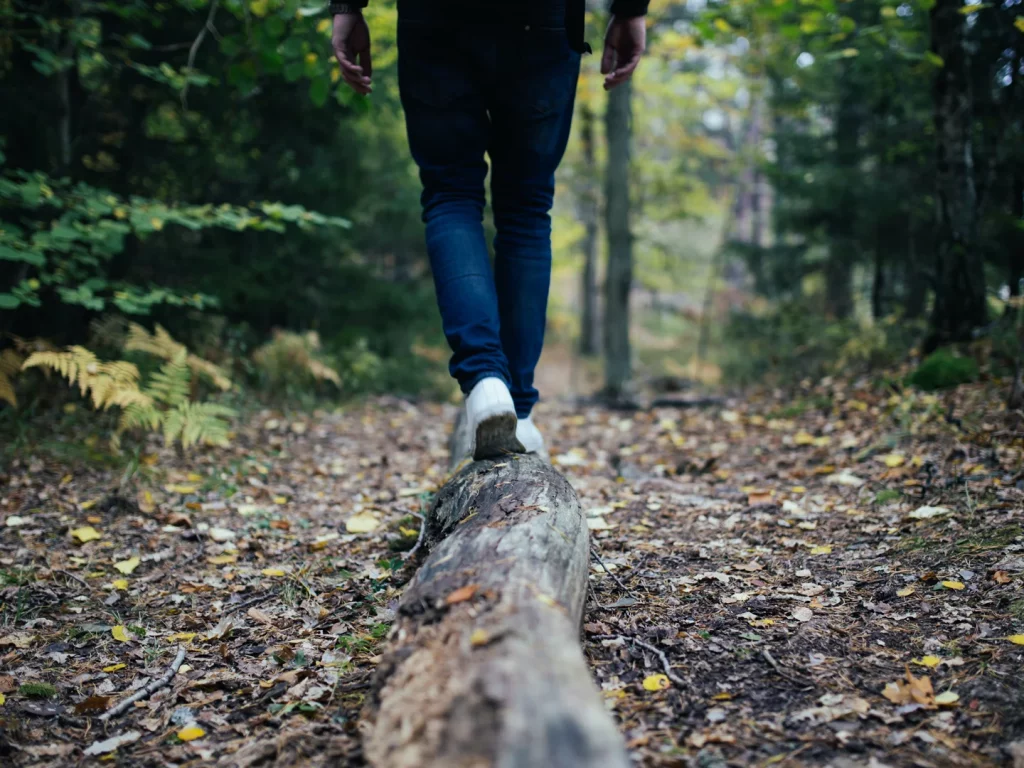 Bintan resorts has plenty of natural areas for you to discover. Challenge you and your girlfriends to an adventure at Bintan Mountain. The organizer provides easy and difficult hiking trails options. Take some time to prepare your physics first so you and your best friends would have more ease while hiking the mountain. In for flora and fauna spotting? The locale is famous for its diverse pool of plants, birds, to even lizards that you might not find elsewhere!
You will always have things to say as you giggle and chat about your whole trip from the bottom of the mountain to the top! Talking about good times, right? Do note that the latest reservation is at least a day in advance of your hiking date, so prepare your itinerary and hike away!
LEARN MORE: Bintan Mountain, the tallest mountain in Bintan Island
Strolling Day In the Zoo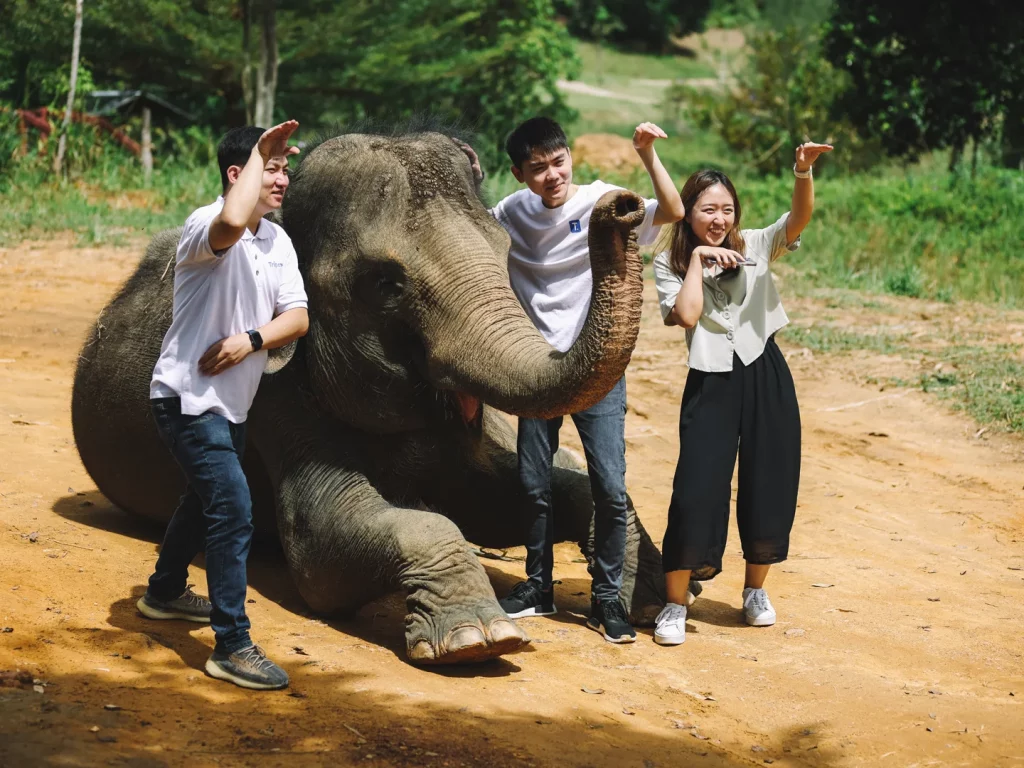 Head over to Bintan Safari Zoo to witness our adorable rescued animal. This spacy zoo is perfect for having a long-stroll day out. We think this would be a great moment for you to boost your serotonin levels and a chance to work that leg up!
Need some unique poses for pictures? We have got you covered! Safari Lagoi Bintan Zoo has a bunch of beautiful scenic areas and animals ready for you to snap with. Ask your best girlfriend a favor and have your Britney VMA fantasy moment by snapping some pictures. Make your friends at home jealous while you python-draped yourself.
LEARN MORE: Safari Zoo, home for rescued animals
Be One With the Local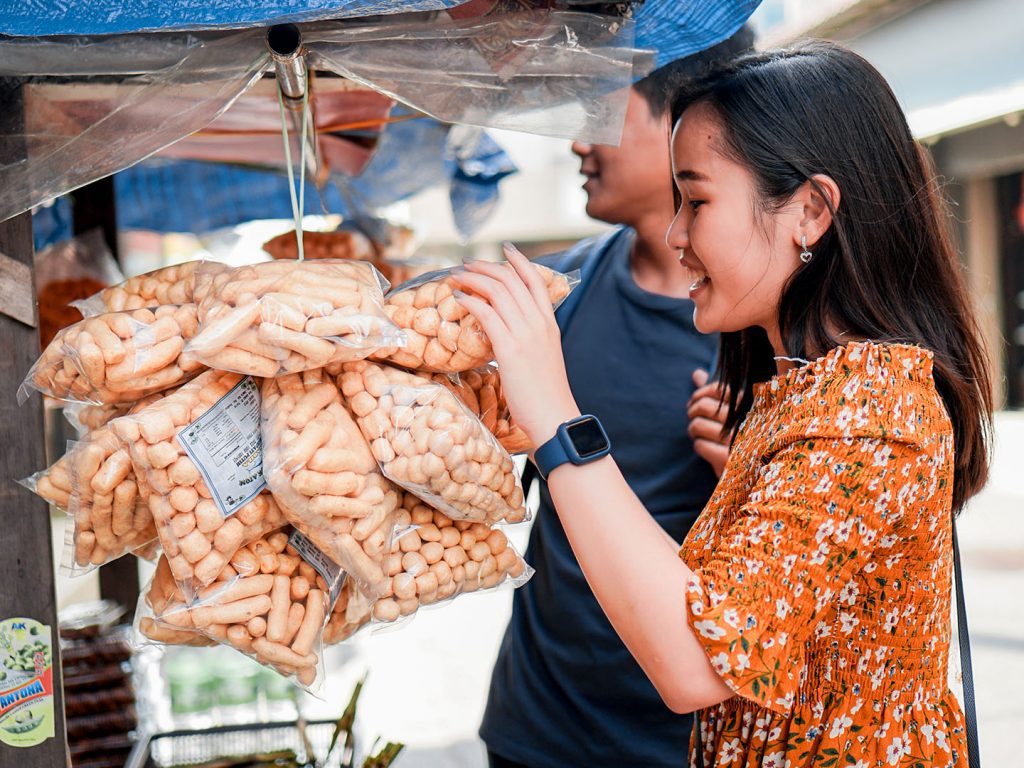 Visit Tanjung Pinang Traditional market and discover the pure beauty of Indonesia. Shop traditional souvenirs for your boyfriend who you left at home during your girls day out adventure. In this market, you can buy various things including authentic Southeast Asian cuisine ingredients like dried fish, shrimps, traditional chips or fruit pickled in brine. This would be best if you and your girlfriends plan to have an immersive experience with the locals in your travel bucket list!
LEARN MORE: Tanjung Pinang Traditional Market